A Review Of The GoPro Fusion 360 Camera – 30 Days In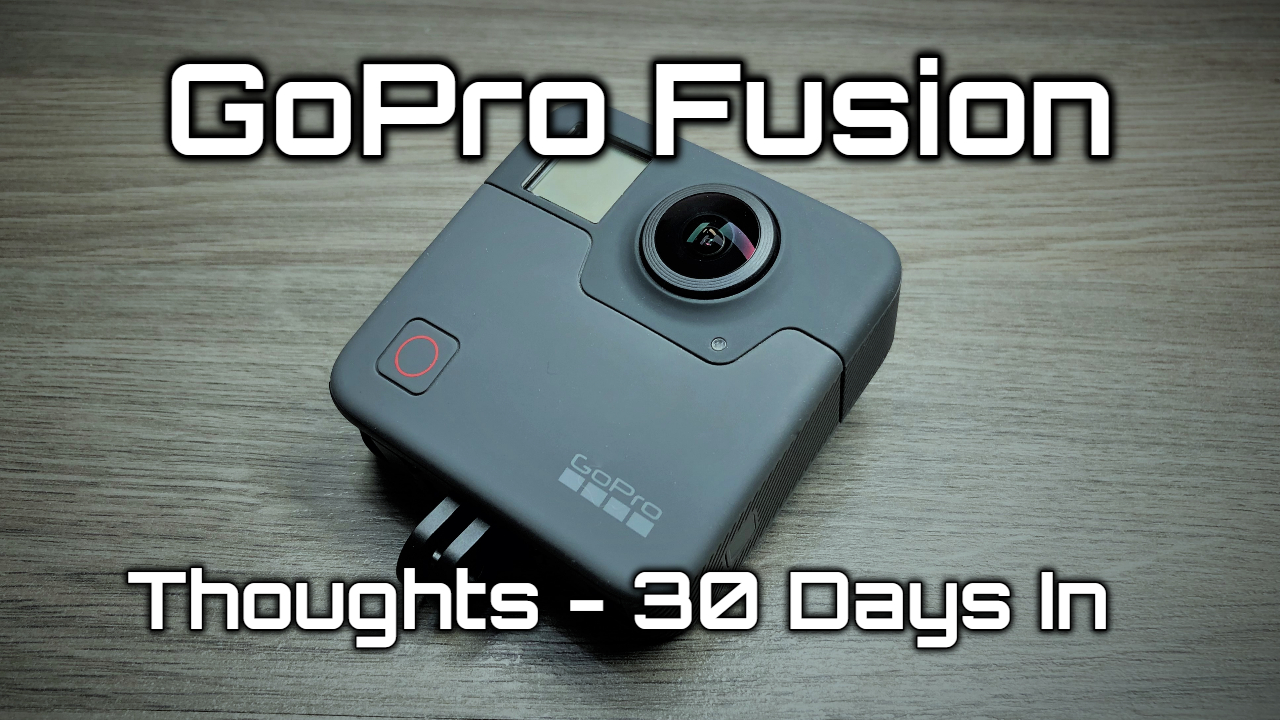 So GoPro's new 360 degree camera the GoPro fusion has been out to the general public for about a month now and I have been able to play with it quite a bit a feel I am ready to present my opinions on it. Any one who knows me and my YouTube channel knows that I am a fan of GoPro as a brand and company. I love all the products that have been release and have very little in the way of negative comments on most of their products. Unfortunately this is not the case for the GoPro Fusion. Watch our full YouTube review.
In my opinion the are currently better options for those who want to purchase their first 360 camera.
Rylo 360 Camera: http://amzn.to/2yMsBhF
Insta360 One: http://amzn.to/2BzIvRW
GoPro Fusion: http://amzn.to/2GE51rK
So as stated in my video review, the GoPro Fusion in my opinion was not ready for a general public release I feel this is still a beta product. There is much work needed to be done on the software / firmware for both the camera, mobile app and desktop app. GoPro did state that the mobile app would not be available until early 2018. This does raise the question of why release the camera when the software that is needed to make it fully usable not ready to go. I think that there are many that have been very disappointed in the work flow needed to get any kind of usable results from footage shot on the GoPro Fusion.
The software for the PC (Fusion Studio) is limited to what can be done and saying it is full of bugs and glitches is an understatement. I was disappointed myself in the fact that there is no timeline in Fusion Studio where one can create key-frames to add movement when punching out a tradition flat 1080 video with over-capture and that is if you are even able to get the software to recognize the camera at all. I don't know if that feature will even be added! Right now the only way to create interesting visual effects is by using the VR plugins for Adobe Premier, unfortunately this is not an option for many…including myself.
Now I do have high hopes for the GoPro Fusion and I think next year when we get the full feature rich mobile app and possibly an updated desktop app this will unlock to full amazing potential of the GoPro fusion. As it stands I do believe there are better consumer grade 360 cameras on the market that are simply amazing with a great a user experience and software that is powerful and easy to use.
Rylo 360 Camera (USA) http://amzn.to/2yMsBhF
Rylo 360 Camera (CAN) http://amzn.to/2yMerNt
Insta360 One (USA) http://amzn.to/2BzIvRW
Insta360 One (CAN) http://amzn.to/2ByoBGT
Latest Rylo 360 Camera Firmware Update: Remote, Timer and 180 Degree Mode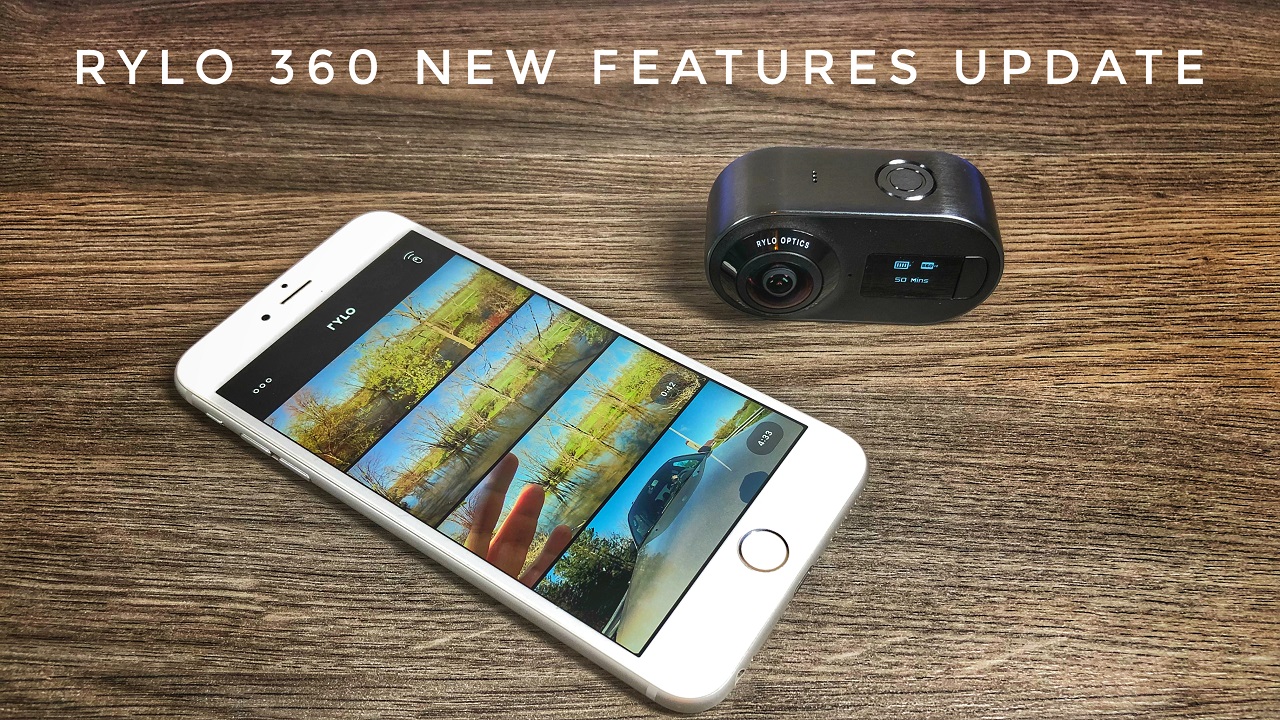 In this video we go over some of the new features that Rylo introduced with their latest firmware update for the Rylo 360 camera. Some long overdue features were added and to me the most important one was a photo timer. Up until now there was no way to set a timer which is so important when taking 360 photos. A timer allows you to compose your shot. It gives you time to extend your extension pole if needed and even get out of the shot altogether if mounted on a tripod and you are taking landscape photos. The new firmware update also adds a feature that turns you phone into a remote so you can stop/start recording from a distance or take snap shots. Another interesting feature they included is a new 180 degree mode. This essentially turns off one of the lenses and is ideal for those who mount the Rylo in a chest harness style mount. One lens is covered anyways so why record from it. Some great new updates from Rylo.
Buy Rylo 360 Camera: https://amzn.to/2KNPBDB
New FlowState Update For The Insta360 One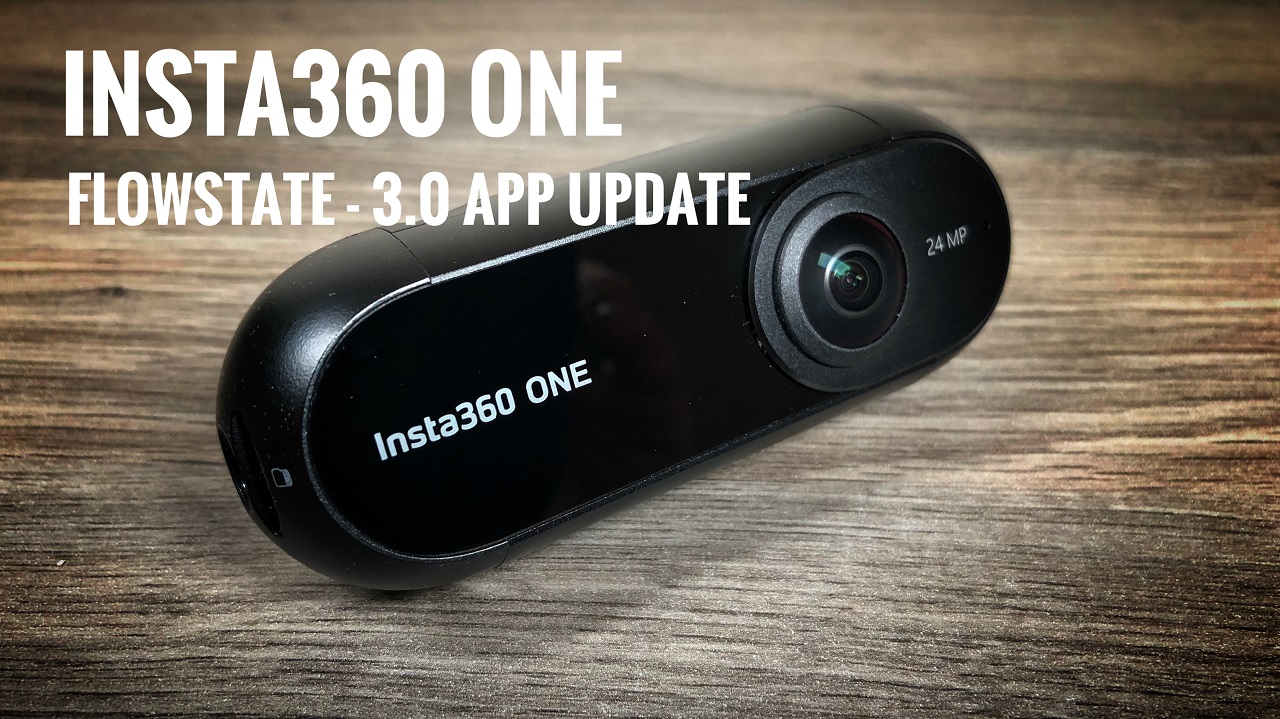 So Insta360 has done something incredible that has just turned the Insta360 One camera into a whole new device. Last week Insta360 released a new update for Insta360 One version 3.0 for the iPhone app and a new firmware update for the camera itself version 2.0. This update introduced a new stabilization technology that they call FlowState and it is just amazing. I have done many test with the new update and I would almost go as far as to call it magic. Even with the camera moving quite dramatically the software was able to stabilize it and make it look nice and smooth.
The new Insta360 update also introduced new editing features such as PivotPoints and SmartTracking. With these new editing features you are able to create smooth videos and re-position the view-point to any angle you so wish.. The points that are created on the timeline can be edited if you wish to make changes which is a very welcome feature. Once you have your points of interested selected you can export the video as a traditional 16×9 video. The smart tracking feature will keep a subject or object in the main viewing area even if the camera is moving. They have also added some new split screen views so you can get a feel of what is happening from both lenses.
This new technology is allowing photographers and cinematographers to capture footage and shots that were not even possible a year or two ago. The Insta360 one is a great alternative to the traditional action camera such as a GoPro. You don't have to worry about lining up your shots and the footage is just as smooth or if not smother that if you have an action camera mounted in a mechanical gimbal. The real benefit is you can stabilize your shots doing activities that you just cant use a gimbal. Try doing cartwheels with a gimbal…it just doesn't work, now try it with the Insta360 One and be amazed. One area that really needs to be improved however is the resolution! Most 360 cameras don't have the sharpest image, but am sure that will improve with time.
Insta360 One: https://amzn.to/2GGeiTP
Accessories for the Insta360 One.
Extra Long Extension Pole: https://amzn.to/2J78MIv
Manfrotto Selfie Stick: https://amzn.to/2GXVgpT
Water Proof Housing: https://amzn.to/2J92Bnc
Here is our video review of the new Insta360 One FlowState software update with video samples.