GoPro Hero 5 Black Super Suit | Installation and Review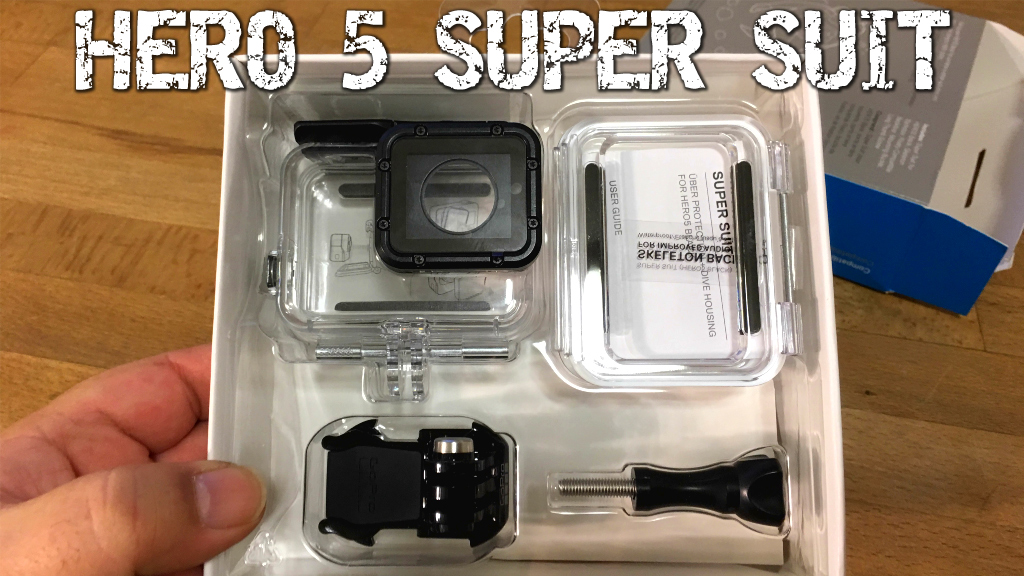 The Hero 5 black is waterproof just as it is without any housing to a depth of 33 ft. The GoPro Super Suit for the Hero 5 Black is designed to allow it to be used up to a depth of 196 Ft while scuba diving. Even if you have no plans on taking your Hero 5 Black that deep, it can even just add a little piece of mind for days at the beach or in the backyard swimming pool.
The GoPro hero 5 was engineered to be tough, however, it is still prone to damage from hard knocks or falls onto concrete or rock. The Hero 5 Super Suit not only adds extra water protection, it can also be used to add protection for everyday use. If you're a skateboarder and you have your Hero 5 attached to your board, a couple bad spills could severely damage your GoPro. Having the Hero 5 Black in its super suit gives it another line of defense. It's cheaper to replace a $49 (US) housing than having to replace your whole GoPro.
How To Install Hero 5 Black Into The Super Suit Housing.
If you have purchased the GoPro Super Suit for the Hero 5 Black, you will notice that the GoPro will not fit inside. In order to install and mount the GoPro Hero 5 in the housing, you must first remove the protective lens from the Hero 5 Black. This Video Shows You How To Remove Lens. Once you have the lens cover removed the Hero 5 black will fit perfectly.
What Comes With The Hero 5 Super Suit
Inside the box, you will find the main body of the unit. You will notice there are two extra doors. One is a skeleton door, for the most part, this is if you are using the 'Super Suit" housing for everyday protection. The skeleton door has an opening on the back that allows for full use of the touchscreen. When this door is used, the camera is not waterproof. You will also notice there is a second identical waterproof door. Having a second door allows you to attach a stick on floaty, you can switch back and forth as needed. The package also comes with a thumb screw and the newer style GoPro buckle mount.
Hero 7 Black Now Includes A Photo Timer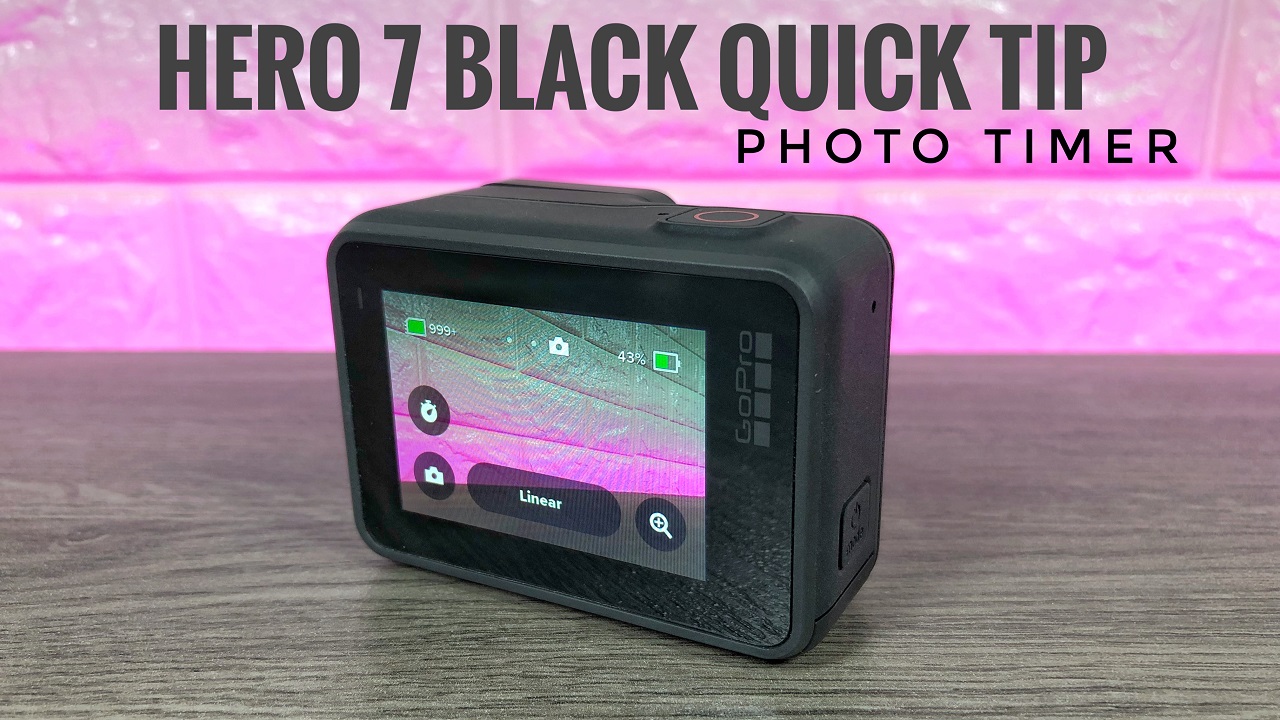 One little talked about feature that is included with the new GoPro Hero 7 Black is the addition of a photo timer. It is a small feature but a very important and welcome addition. In the past, if you wanted to get a shot of yourself you would have to set the GoPro to time-lapse mode, grab some frames and then choose the one you wanted. With the addition of voice commands with the Hero 5 series, you could shout at the GoPro to take a photo. This worked not to bad, however sometimes in noisy environments it did not always work, not to mention looking foolish in certain situations.
With the Hero 7 Black when in photo mode you will notice a new photo timer icon on the left side of the screen. You can select it and set a delay of either 3 seconds or 10 seconds. After the shutter button is pressed a countdown animation and audible beeps indicate when the photo will be taken. Such a simple but important feature. Watch our video demonstration of the new Hero 7 Black photo timer in action.
GoPro Hero 7 Black: https://amzn.to/2IoQ1QK
GoPro Hero 7 Black Unboxing and Setup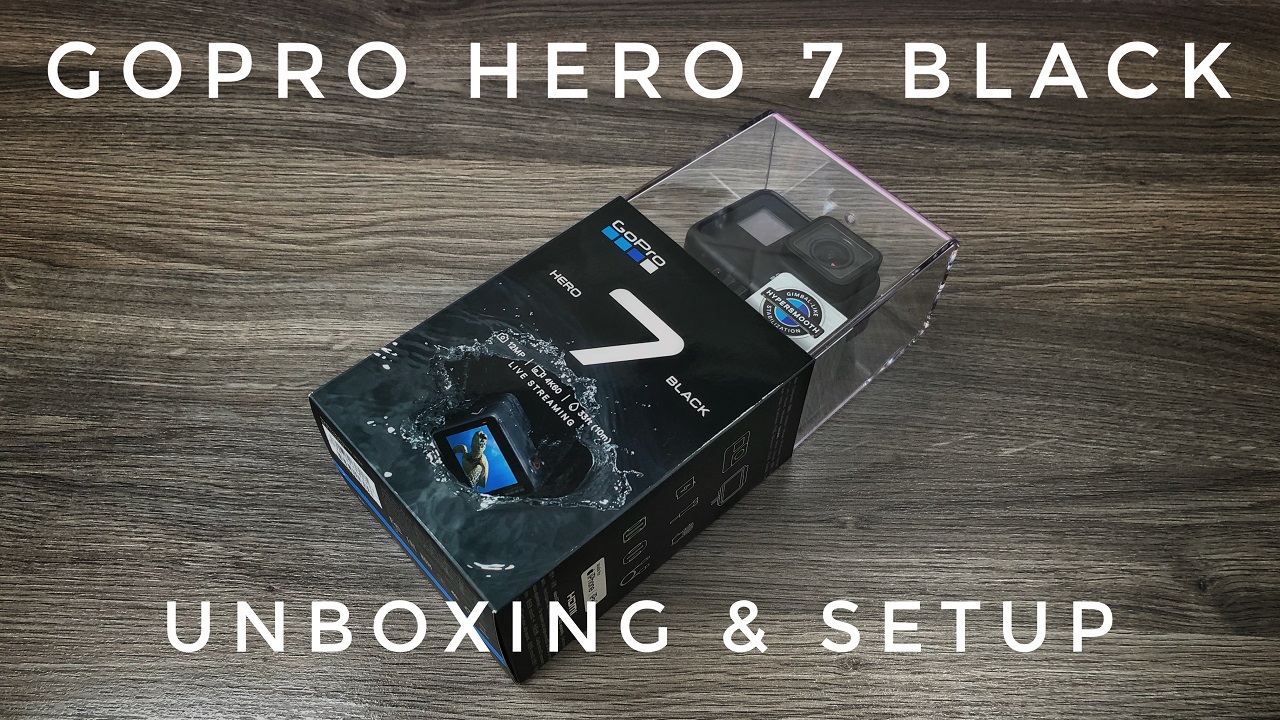 The Hero 7 Black was officially released yesterday and this is our first of many videos to come. We unbox and run through the setup of the new H7B. We talk about some of the new features of the Hero 7 Black and do a full walkthrough of the newly designed menu system. There are many numerous changes and although it does take some getting used to, I do like the new setup it does seem to be more convenient and efficient.
Some of the new features of the GoPro Hero 7 Black include:
HyperSmooth stabilization which also now included 4K 60FPS.
TimeWarp hyper-lapse style timelapses.
Photo timer. Such a simple but much need feature.
Live streaming to social platforms.
New portrait filming mode.
HDR photo mode also knows as "SuperPhoto"
Stay tuned as we will be making many comparison videos as we test out the new features over the coming weeks.
Hero 7 Black: https://amzn.to/2OkjLn9
Best Memory for Hero 7: https://amzn.to/2In7EQG