10 Tips and Tricks for the GoPro Hero 5 Black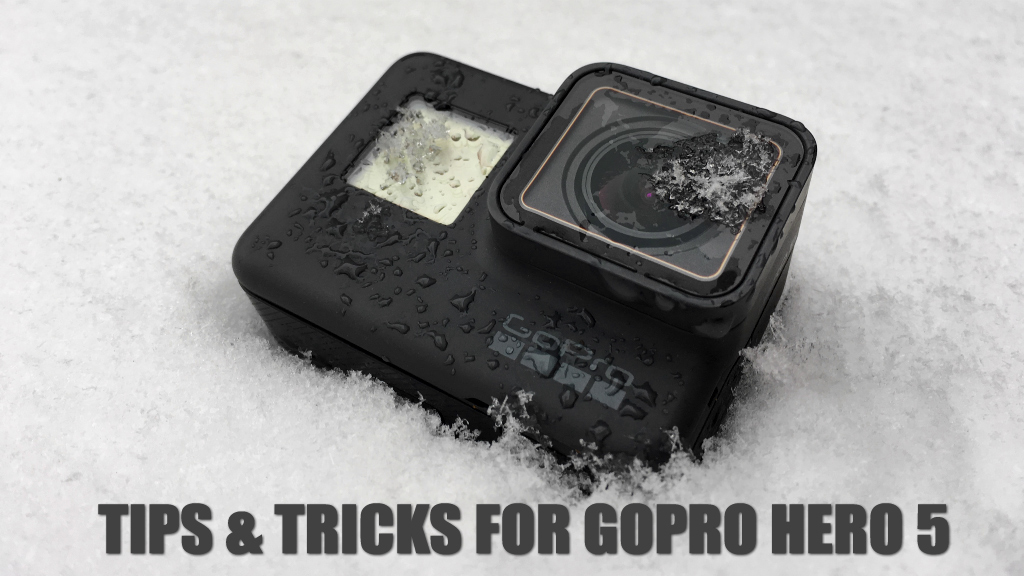 If you own a GoPro Hero 5 we have put together a list of 10 important tips & tricks that every GoPro owner should know.
Tip #1 Adjust Playback Volume: It is not very well documented in the Hero 5 black instruction manual but you can easily adjust the volume of videos you playback on your Hero 5. This is done by going to the media section of the camera by swiping to the right from the home screen. once you have selected the video you wish to play, swipe up from the bottom and an audio level slider will be presented. Now you can set the volume to a better-suited level.
Tip #2 Lock The Screen: On older generations of the GoPro the screen would lock automatically after a period of inactivity. With The Hero 5 Black you have to lock the screen manually if the need arises were you don't want to accidentally touch the screen and change settings. To do so swipe down from the main screen and click on the lock icon. The screen will now be locked. To unlock the screen swipe down from the main screen and message will appear "Tap the screen to unlock". Tap it and it is now unlocked.
Tip #3 Disable LED Lights: There are times when you don't want the LED's on Your Hero 5 Black on when recording video. Luckily they are easy to turn them off. To disable the LED lights swipe down from the top of the home screen and select Preferences. Scroll through the menu until you see the option called LED. Open it up and from here you can disable them all or just on the front of the GoPro.
Tip #4 Disable / Lower Volume of Beeping: Some time you may find yourself filming in a situation were the GoPro's beeps can be distracting. You can disable or even lower the volume of the beeps the GoPro Hero 5 makes when powering on/off or while recording. Simply swipe down from the top and select Preferences. Scroll until you find the option called "Beep Volume", from here you can select off-low-med – high.
Tip #5 Remove Charging Door: The side charging door of the Hero 5 Black is designed to come off. This allows it to be mounted in the frame and you can have full access to the charging/microphone port. The door also needs to be removed if mounting the Hero 5 Black in the Karma Grip or Karma Drone. Removing the charging side door of the Hero 5 Black allows you to mount the camera in its frame while connecting it to a power source. This is necessary for shooting long time-lapses with your Hero 5 Black
Tip #6 Camera Reset / Factory Reset: There are 2 ways to reset/restore your camera if you are having issues. The first is the camera reset. This will restore settings you have changed back to default. Try this first if you're having problems with your GoPro. The next is the "factory reset". This option re-installs firmware and deletes all users data from the camera like saved connections and GoPro Plus information. This option should only be used if your GoPro is not functioning correctly. You can access these options by swiping down from the main screen. Select preferences then scroll to bottom. You will see both options listed, follow the onscreen instructions.
Tip #7 Format Memory Card: If you are getting memory card errors you can try formatting your memory card. This can sometime solve memory card issue as well it can be used to delete all files off your GoPro at once. To format you memory card, swipe down from the main screen and select preferences. Scroll down until you find the setting "Format SD Card" select this option and then select "Delete" all files will be deleted and your GoPro's memory card will be formatted.
Tip #8 Reset Connections: In the event that your GoPro will no longer connect wirelessly to devices such as the Remo, Smart Remote or GoPro Capture app, you can reset the cameras connections. This removes stored wireless information, all devices will need to be re-pair after doing this. To restore connections, swipe down fromthe main screen and select the "Connect" Option. Scroll down until you see "Reset Connections" follow the onscreen instructions.
Tip #9 Secret Voice Command: To create a high-light tag in your videos with voice commands you would normally speak "GoPro Highlight" there is a hidden voice command that will do the same thing. Speak the phrase "That Was Sick" and you will notice a new highlight tag will be created as well.
Tip #10 Access Settings on Front LCD: To be able to view settings and make changes via the front LCD screen, simply hold down the mode button on the side and press the record button simultaneously. You will now see all the settings data on the front screen similar to older GoPro's and you can cycle through and adjust what you need.
We hope you enjoyed out top 10 tips and tricks for the GoPro Hero 5 Black, if you think of other tips or tricks that you would like to share please add them to the comments.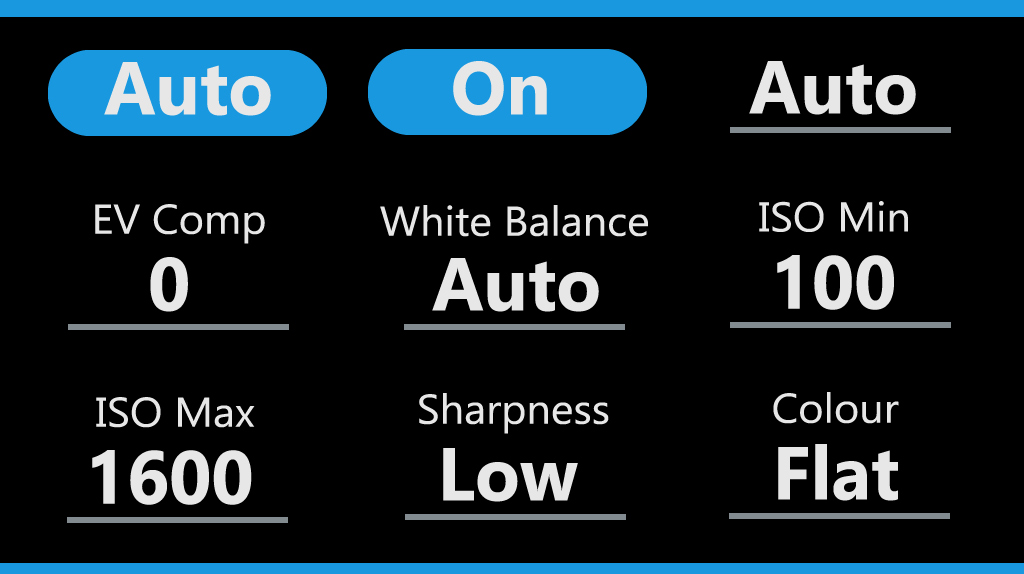 Here is another video in our series of GoPro tutorials for beginners. Did you just pick up your very first GoPro, perhaps the new Hero 7 Black and are a little confused on what Protune is, what it's for, and how to use it. In this video, I go over in detail what Protune is and when you would want to use it. For the demonstration, I am using a GoPro Hero 7 Black, if you own a Hero 6 Black or even a Hero 5 Black you can still follow along as the setting are still the same, however how you access protune is different. Protune is similar to shooting in manual mode on a DSLR camera, but if you are new to photography or videography don't let that scare you. Portune is easy to use and there are some really useful tools included that everyone should use. Follow along with our YouTube tutorial.
Tips & Tricks For The GoPro Hero 7 Black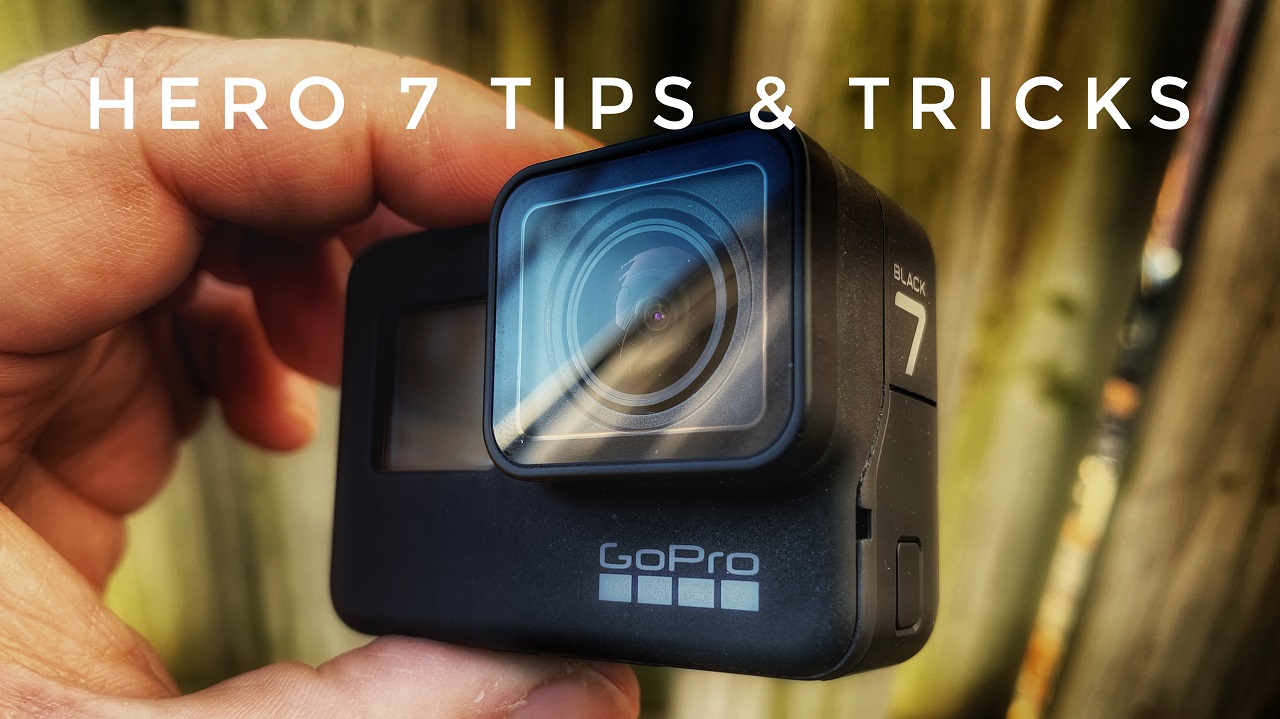 Every year I put together a tips and tricks video for the current generation of GoPro Cameras as a way to help new users get the most out of their GoPro. Some of these tips are similar to the older GoPro"s but there are some new tips that are unique for the Hero 7 Black. Some of the tips include:
Removing Protective Lens Cover
Removing Battery Door
Front LCD Navigation
Charing/Using With Power Banks
ISO Settings for Time-Lapses
Flat Colour Profile
Disabling LED's & Beeps
Playback Footage In SlowMotion
Battery Saving Tips
Watch our YouTube tips and tricks video for the GoPro Hero 7 Black.
Buy GoPro Hero 7 Black: https://amzn.to/2D5Ykjg