Best Power Bank For Your GoPro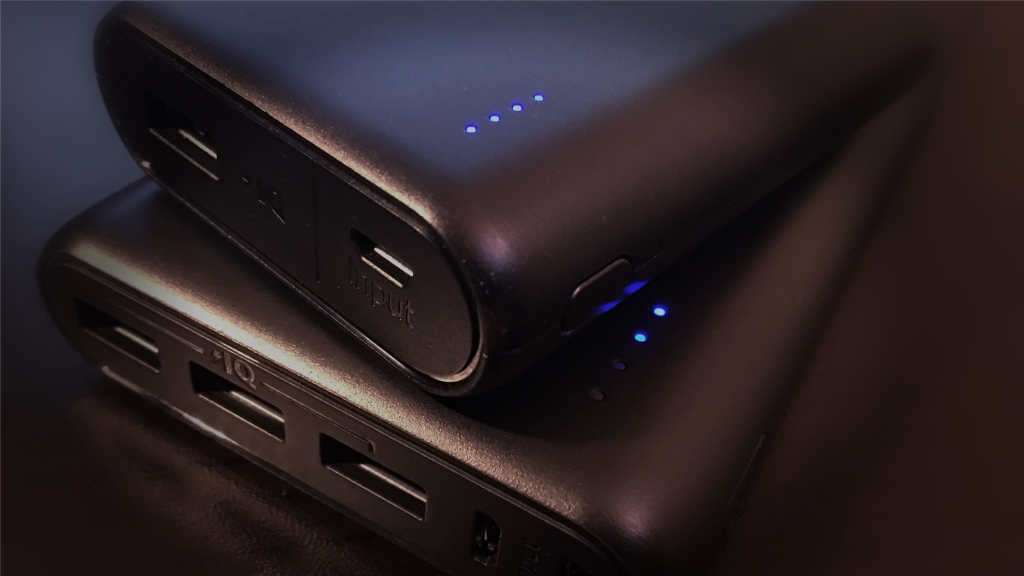 When it comes to power banks and portable chargers for your GoPro Hero 5 or previous generations of GoPro's there are definitely plenty to choose from. I have been using portable power to keep my GoPro's charged while on the go for several years and I find the Anker power banks are always a good choice.
I love creating time lapses and long night lapses and some days I am out from morning until night capturing natures beauty with my GoPro's. For me having reliable portable power is a must to keep me charged up all day so I can get the shots I need.  I use Anker power banks while I am doing long extended 8 hour or longer night-lapses. I just simply plug into my GoPro and it will keep it powered reliably all night long. Anker power banks are lightweight and powerful, they keep all my cameras and devices charged quickly and safely with the IQ technology that adjusts the voltage automatically depending what it's charging, selecting the fastest way to charge your device without damaging it.
Anker power banks have a simplistic and beautiful design all while remaining rugged to hold up to my daily charging and sometimes demanding needs. There are many different models to choose from depending on if you just want a small pocket sized power bank or a unit that will power you all day.
Anker PowerCore 10000
The Anker PowerCore 10000 has a capacity of 10000 mAh with a footprint about the size of a credit card, just thicker. This unit can recharge your GoPro Hero 5 about 7 times quickly and safely. It can recharge your iPhone 6 up to 4 times. This is a great portable power bank that fits comfortably in your pocket for portable recharging on the Go.
View On U.S. Amazon: http://amzn.to/2mfNwIn
View On Canadian Amazon: http://amzn.to/2lDv1ue
Anker PowerCore 26800
The Anker PowerCore 26800 is a 26800 mAh unit and is the largest GoPro power bank you can purchase. This massive power bank can keep you juiced all day while retaining a relatively small footprint. You can recharge your GoPro Hero 5 Black approximately 20 times and your iPhone 6, 10 times. It has dual input ports to allow for faster recharging of the power bank and 3 USB output ports to allow you to charge 3 devices at once.
View On U.S. Amazon: http://amzn.to/2lhRDPJ
View On Canadian Amazon: http://amzn.to/2mkXlBs
My 2019 Minimalist GoPro / Camera Travel & Adventuring Kit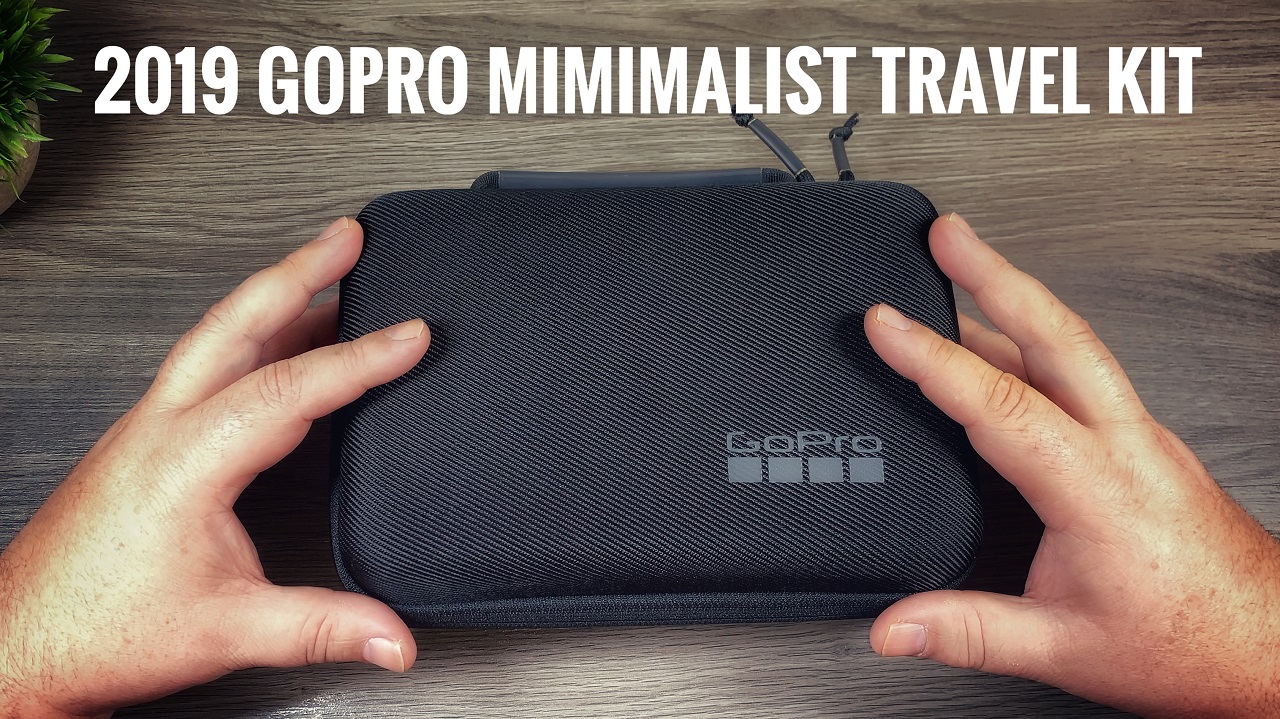 UGreen GoPro Power Bank & Charger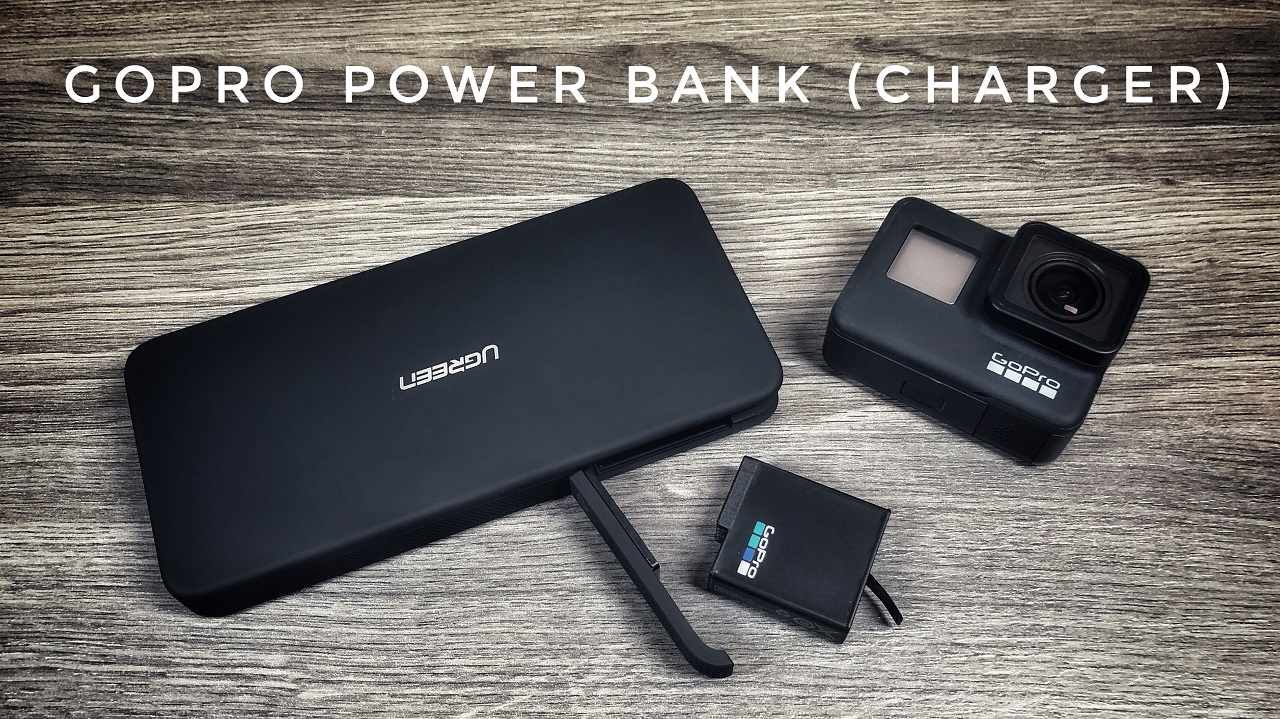 In this video review, we are taking a closer look at the UGreen GoPro power bank and charger. This power bank packs 10,000 mAh of power and can be used how any traditional power bank can be used. It has a USB-A port that can be used to charge any devices such as GoPro's, smartphone or any device that supports USB charging. It has a USB-C port that is input only for recharging the power bank. What makes this power bank shine is that it has a built-in GoPro charging bay which allows you to insert a GoPro battery and securely charge it even while on the move. This can be quite useful for those who are out adventuring and don't what to pack a lot of gear You can quickly recharge GoPro batteries without having to pack extra chargers or cables. This GoPro power bank is compatible with GoPro Hero 5 Black, Hero 6 Black and Hero 7 Black batteries. It also supports the batteries for the low-cost GoPro Hero that was released in the spring of 2018. You can charge 6 GoPro batteries on a single charge.
The unit has a black rubberized finish, It looks and feels durable. I can not attest to longevity as I have only been using it for about a month, but I will update this post if I have any issues with it over time. All in all a nice all in one GoPro charger and power bank. Definitely a nice addition to any GoPro camera bag.
UGreen Power Bank: https://amzn.to/2t4koVL