Best Power Bank For Your GoPro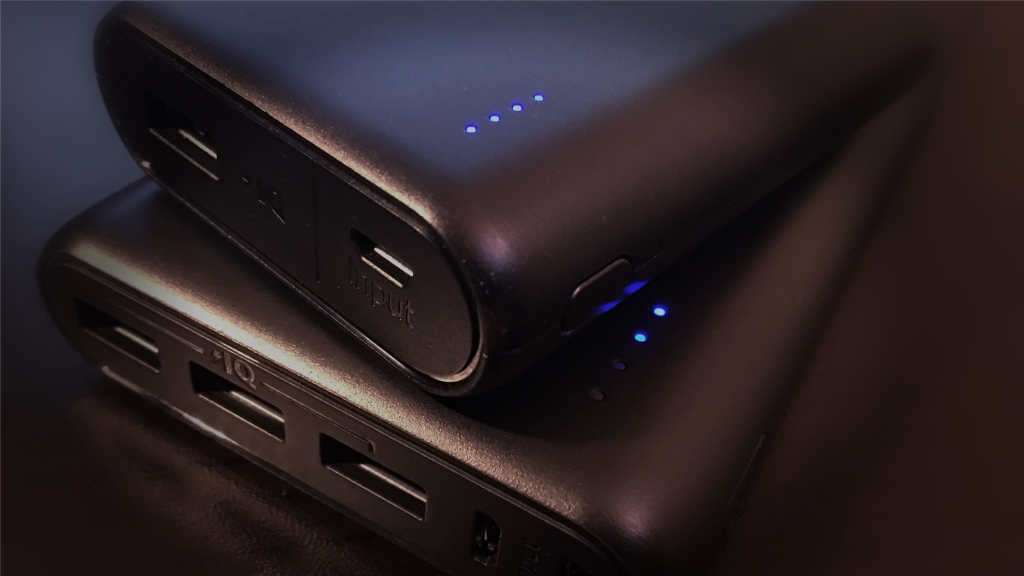 When it comes to power banks and portable chargers for your GoPro Hero 5 or previous generations of GoPro's there are definitely plenty to choose from. I have been using portable power to keep my GoPro's charged while on the go for several years and I find the Anker power banks are always a good choice.
I love creating time lapses and long night lapses and some days I am out from morning until night capturing natures beauty with my GoPro's. For me having reliable portable power is a must to keep me charged up all day so I can get the shots I need.  I use Anker power banks while I am doing long extended 8 hour or longer night-lapses. I just simply plug into my GoPro and it will keep it powered reliably all night long. Anker power banks are lightweight and powerful, they keep all my cameras and devices charged quickly and safely with the IQ technology that adjusts the voltage automatically depending what it's charging, selecting the fastest way to charge your device without damaging it.
Anker power banks have a simplistic and beautiful design all while remaining rugged to hold up to my daily charging and sometimes demanding needs. There are many different models to choose from depending on if you just want a small pocket sized power bank or a unit that will power you all day.
Anker PowerCore 10000
The Anker PowerCore 10000 has a capacity of 10000 mAh with a footprint about the size of a credit card, just thicker. This unit can recharge your GoPro Hero 5 about 7 times quickly and safely. It can recharge your iPhone 6 up to 4 times. This is a great portable power bank that fits comfortably in your pocket for portable recharging on the Go.
View On U.S. Amazon: http://amzn.to/2mfNwIn
View On Canadian Amazon: http://amzn.to/2lDv1ue
Anker PowerCore 26800
The Anker PowerCore 26800 is a 26800 mAh unit and is the largest GoPro power bank you can purchase. This massive power bank can keep you juiced all day while retaining a relatively small footprint. You can recharge your GoPro Hero 5 Black approximately 20 times and your iPhone 6, 10 times. It has dual input ports to allow for faster recharging of the power bank and 3 USB output ports to allow you to charge 3 devices at once.
View On U.S. Amazon: http://amzn.to/2lhRDPJ
View On Canadian Amazon: http://amzn.to/2mkXlBs
Tips & Tricks For The GoPro Hero 7 Black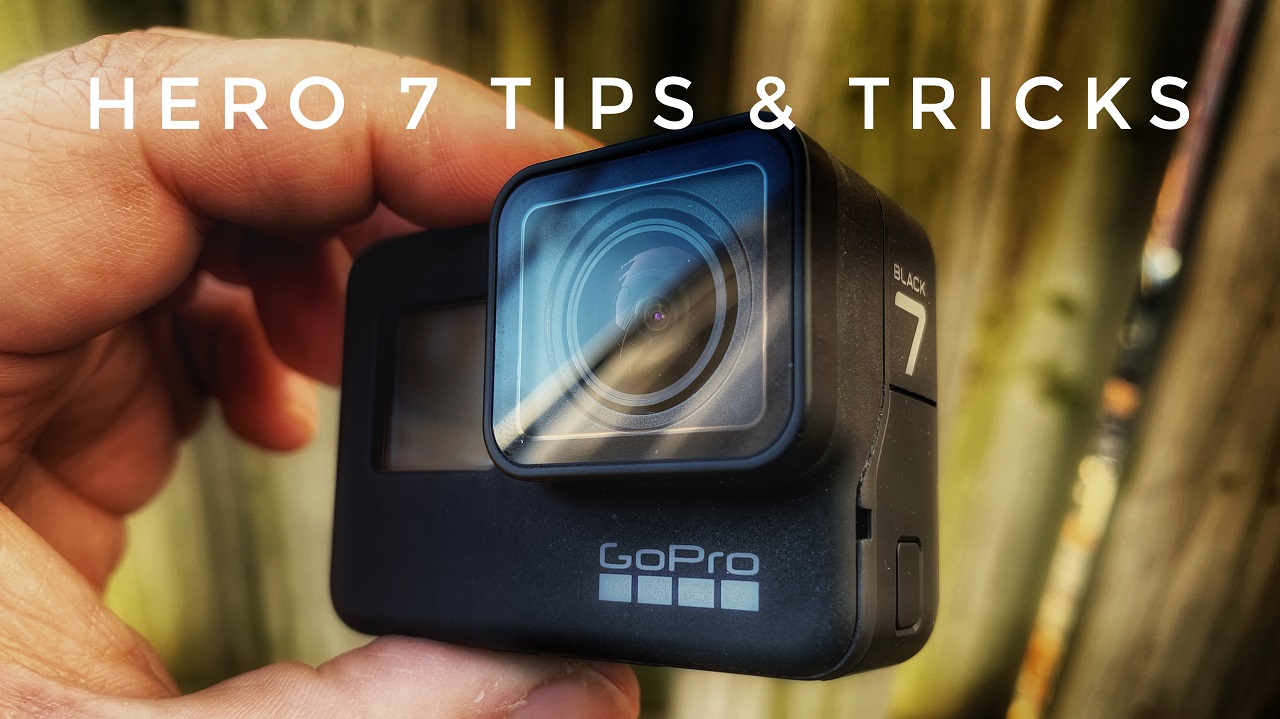 Every year I put together a tips and tricks video for the current generation of GoPro Cameras as a way to help new users get the most out of their GoPro. Some of these tips are similar to the older GoPro"s but there are some new tips that are unique for the Hero 7 Black. Some of the tips include:
Removing Protective Lens Cover
Removing Battery Door
Front LCD Navigation
Charing/Using With Power Banks
ISO Settings for Time-Lapses
Flat Colour Profile
Disabling LED's & Beeps
Playback Footage In SlowMotion
Battery Saving Tips
Watch our YouTube tips and tricks video for the GoPro Hero 7 Black.
Buy GoPro Hero 7 Black: https://amzn.to/2D5Ykjg
Hero 7 Black Beginners Guide | How To Get Started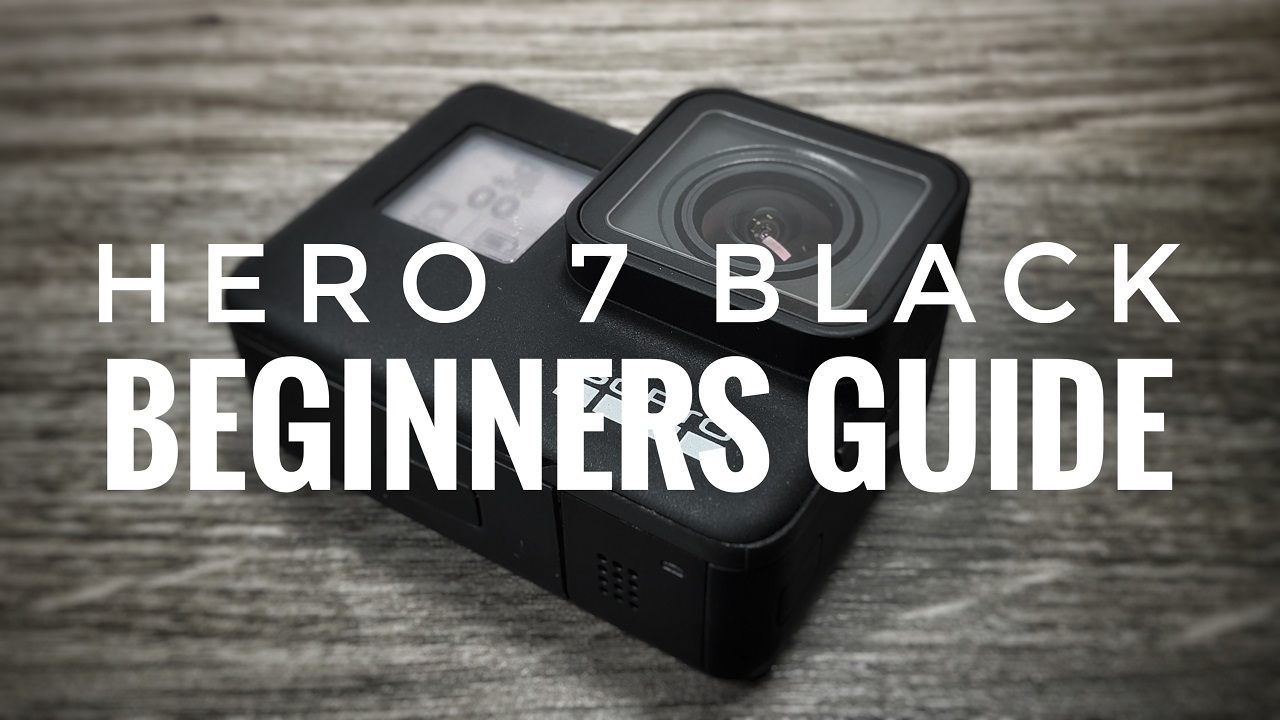 Every year when GoPro releases a new generation camera we always create a beginners guide to help those who are brand new and have or will be purchasing their very first GoPro. In September GoPro introduced the new GoPro Hero 7 Black and so we have created a newly updated beginners guide just for it. This beginners guide is created for those who have no experience and have never used a GoPro. In this beginners guide, we cover such topics including:
Unpacking your new GoPro Hero 7 Black.
How to mount your GoPro Hero 7 Black.
Install the battery in the Hero 7 Black.
How to charge the GoPro Hero 7 Black.
Best memory for the Hero 7 Black.
Powering on and setup of the Hero 7 Black.
Connecting the Hero 7 Black to the GoPro Quick app.
Shooting modes on the Hero 7 Black.
Menu tour of the Hero 7 Black.
Voice commands for the Hero 7 Black
How to use quick capture.
Essential gear for the GoPro Hero 7 Black.
This is part one in our beginners guide series for the Hero 7 Black. Part 2 will cover what to do next once you have filmed some great content. We will go over how to transfer your content to your smartphone or tablet so you can share it and even edit it for those who want to take their GoPro content a step further. We will also cover the GoPro app and GoPro Quik app in more detail.
Hero 7 Black: https://amzn.to/2Djgyis
Best Memory: https://amzn.to/2qmyLmX
Other GoPro Hero 7 Black gear to consider.
GoPro Shorty: https://amzn.to/2JuD885
GoPro Charger: https://amzn.to/2PuDaT5
Floating Hand Grip: https://amzn.to/2PBkLnx
GoPro Case: https://amzn.to/2qnej5x
Silicone Sleeve: https://amzn.to/2yKAVBh
Power Bank: https://amzn.to/2SzgzDD
GoPro Backpack: https://amzn.to/2qmRVZP
Extension Pole: https://amzn.to/2PxLtNL
Bike Mount: https://amzn.to/2EXcAxG