DJI Osmo Pocket Controller Wheel & Accessory Mount | Are They Worth The Money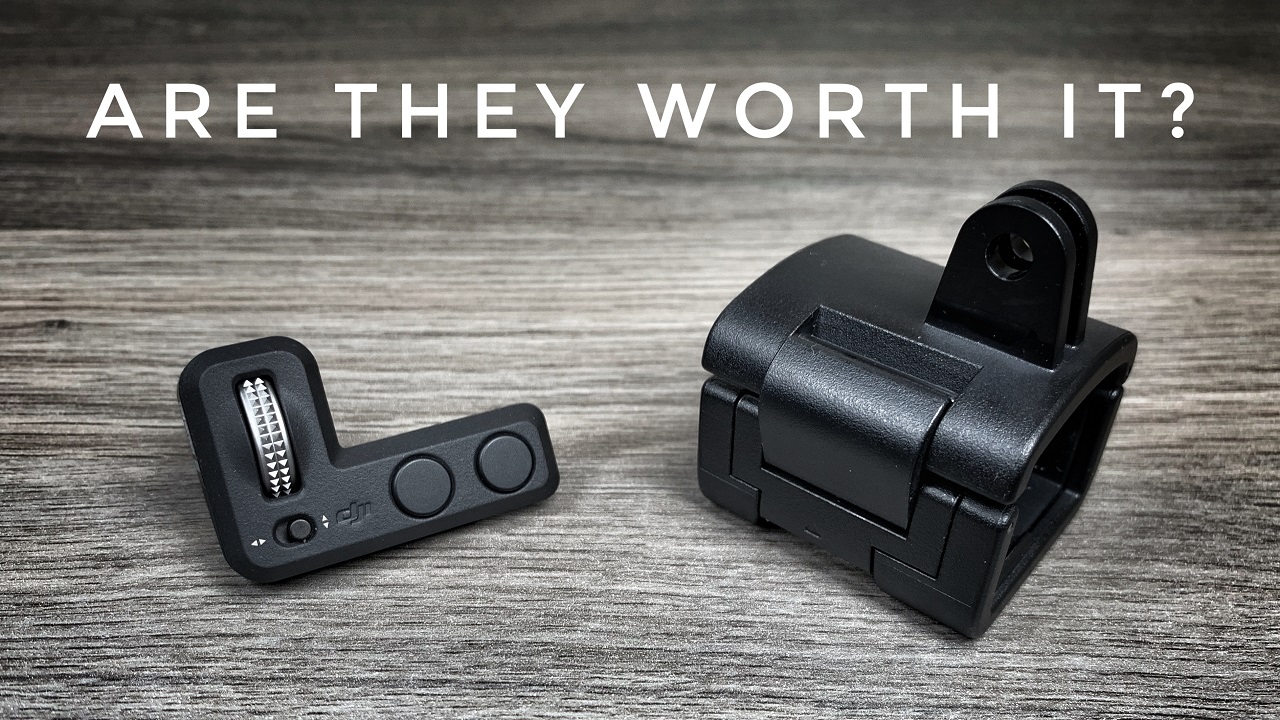 In this video review, we are taking a closer look at some accessories for the DJI Osmo pocket and that being the controller wheel and accessory mount. At the time of filming this video, the accessory mount and controller wheel had just been made available to purchase, however, the wireless module or the kit were you get all 3 at a reduced price were still listed as "Out Of Stock". This has since changed and all accessories are now available.
Let's start with the accessory mount first. To me, this is a must-have accessory. It features a GoPro finger mount allowing you to mount your Osmo Pocket onto any standard GoPro mount from suction cups, extension poles and so on. Installing the accessory mount is fairly straight forward and has a nice secure connection when locked in. It comes in at a price of 20 US dollars. There are many 3rd party mounts now available on Amazon which I will be showcasing on my YouTube channel in the near future. Some of these mounts connect quite differently and may not be as secure but do offer some valuable features such as 1/4 20 tripod mounts.
Now moving on to the controller wheel, I am really on the fence about this accessory. I can understand the value of having such a device but in my opinion, they could have done a better job with it. First off I think it would have been better if it had been a joystick style control allowing you to control the gimbal in any direction. As it is right now you can tilt the camera using the wheel but if you want to pan the camera with the wheel you have to switch a button first. This does not allow for nice smooth dynamic movements. Some of the other buttons are repetitive as they just mimic things you can do already with existing buttons on the Osmo Pocket. Personally, I do believe the scroll wheel or joystick could have been built into the existing handle and eliminate the need for an add-on accessory. For myself, I find very little value in this accessory as panning and tilting can be done without the accessory and it's probably something that I would never really use.
Now with everything said I feel both these accessories should have been included in the box with the Osmo Pocket and not an additional purchase. Especially the accessory mount. Right out of the box there is no way of mounting the Osmo Pocket, not even a 1/4 20 mount on the bottom. That should have been a standard feature. So will the lack of mounting options built into the unit, the mounting accessory should have been included in the box for free.
You can watch my YouTube video where we take a closer look at the Osmo Pocket scroller while and accessory mount.
Control Wheel: http://bit.ly/2F3w2ar
Accessory Mount: http://bit.ly/2CMeyhz
Osmo Pocket: http://bit.ly/2RU7iVT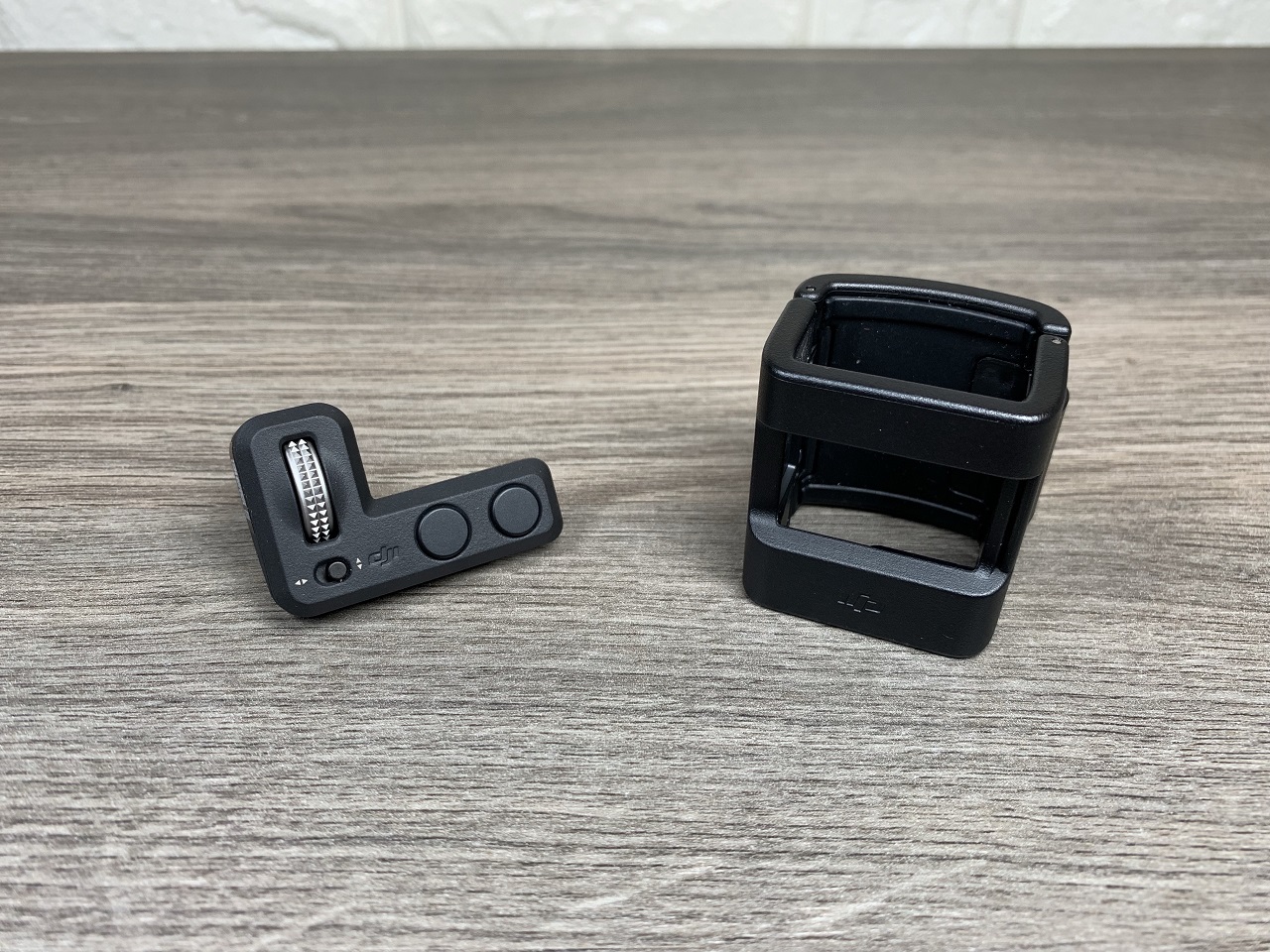 DJI Osmo Pocket Firmware Update | New Pro Mode and D-Cinelike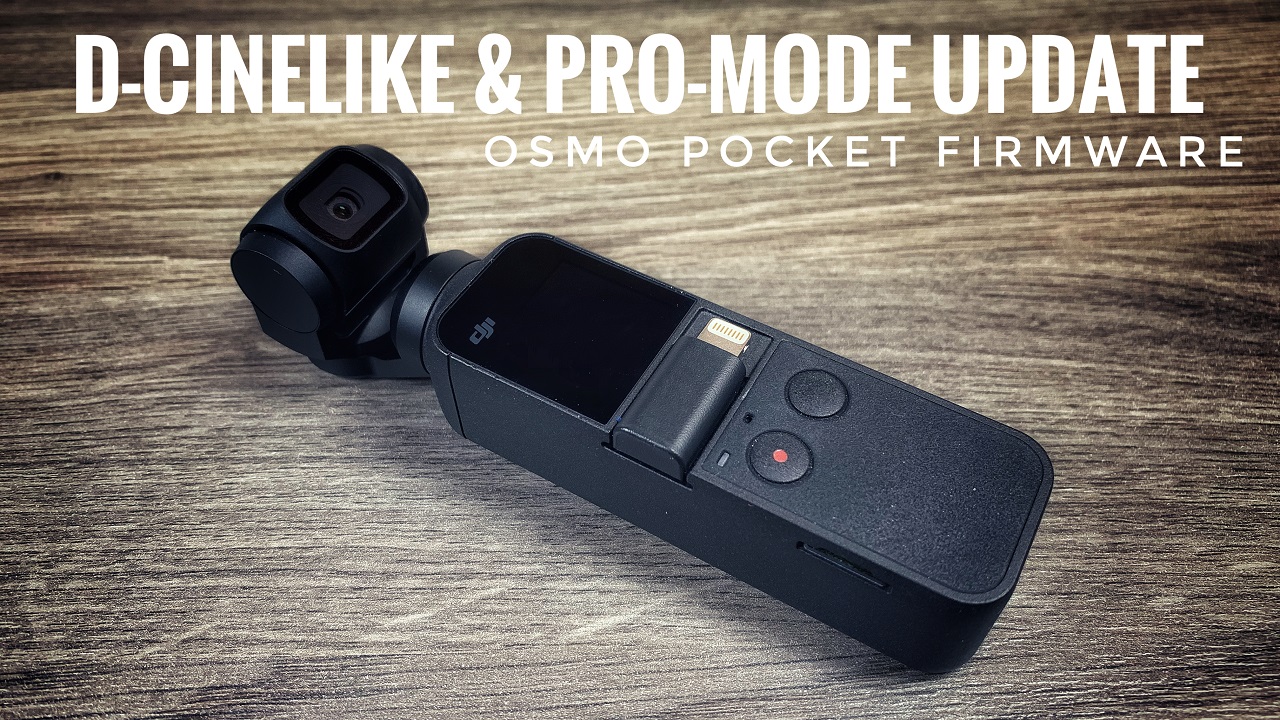 A few days back DJI released a new firmware update for the Osmo Pocket that turned an already powerful camera into something even more feature rich and versatile. This weeks firmware update added several new features that many had been hoping for. One of the biggest complaints of the Osmo Pocket is that in order to change any of the pro mode settings you had to physically plug the Osmo Pocket into your smartphone. You could then unplug the Osmo Pocket and the settings would be carried over, this was very inconvenient, especially if you are filing with ND filters and need to adjust the shutter speed frequently. With this new firmware update, you can now change all pro mode settings within the Osmo Pocket menu, you no longer need to plug it into your smartphone. Surprisingly with the tiny LCD screen on the DJI Osmo Pocket, it is actually very easy to do.
Another feature they have added is the ability to film in the D-Cinlike color profile. This is a flat color profile that provides more dynamic range and offers more flexibility when color grading during the editing process. This has made many users of the Osmo Pocket very happy including myself. They have also added a new setting allowing you to change the focus mode within the Osmo Pocket itself Both AFC and AFS (autofocus continuous and autofocus single) can now be set.
There have been other enhancements made as well such as fine-tuning the focus and tracking among many other tweaks. Watch our video demonstrating some of the new features and enhancements in action.
DJI Osmo Pocket: http://bit.ly/2RU7iVT
Extended Battery Rig With Extension Pole For DJI Osmo Pocket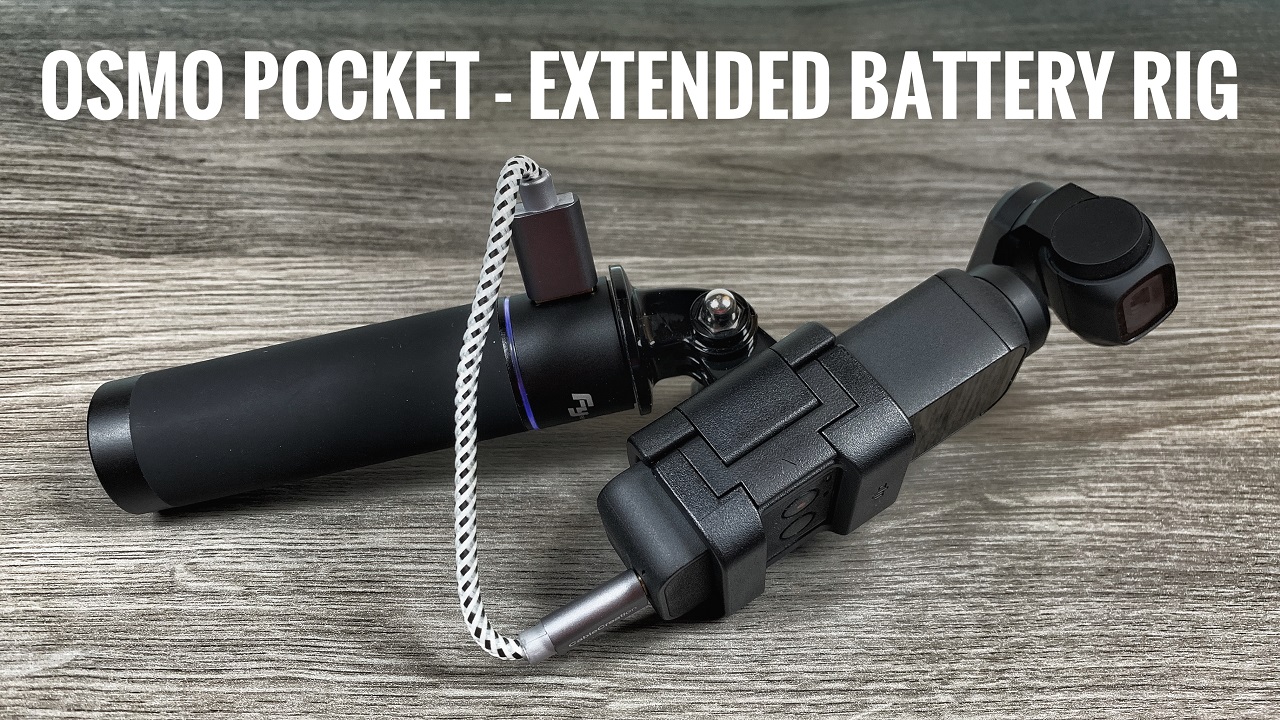 The DJI Osmo Pocket is a fantastic new camera introduced by DJI in December, there are many powerful features including a built-in gimbal packed into this pocket-sized camera. However, one downfall to this little camera is the fact that it has a built-in battery and can not be swapped out. This can be a problem for power users who need to get a full day of filming out of the unit without having to stop and recharge it. I have put together a handy little rig that has a built-in power bank and an extension handle without adding a lot of bulk to the setup. It goes togeather and tears down quickly. The components including the extension pole are compact and can fit into small camera bags and cases quite easily such as the GoPro Casey which I demonstrate in this video. Watch our Youtube video to see what components and parts you will need to build this ultimate vlogging rig for the DJI Osmo Pocket.
Parts You Will Need (Some Are Optional)
Battery Handle: https://amzn.to/2CGQzii
Extension Pole: https://amzn.to/2FYl7j4
Short USB-C Cable: https://amzn.to/2TbVvTs
Tripod: https://amzn.to/2Ug8rrI
GoPro Casey: https://amzn.to/2Tb6QDn
Osmo Pocket Mount: http://bit.ly/2CMeyhz
Osmo Pocket: http://bit.ly/2RU7iVT