GoPro El Grande Extension Pole | Best GoPro Pole on the Market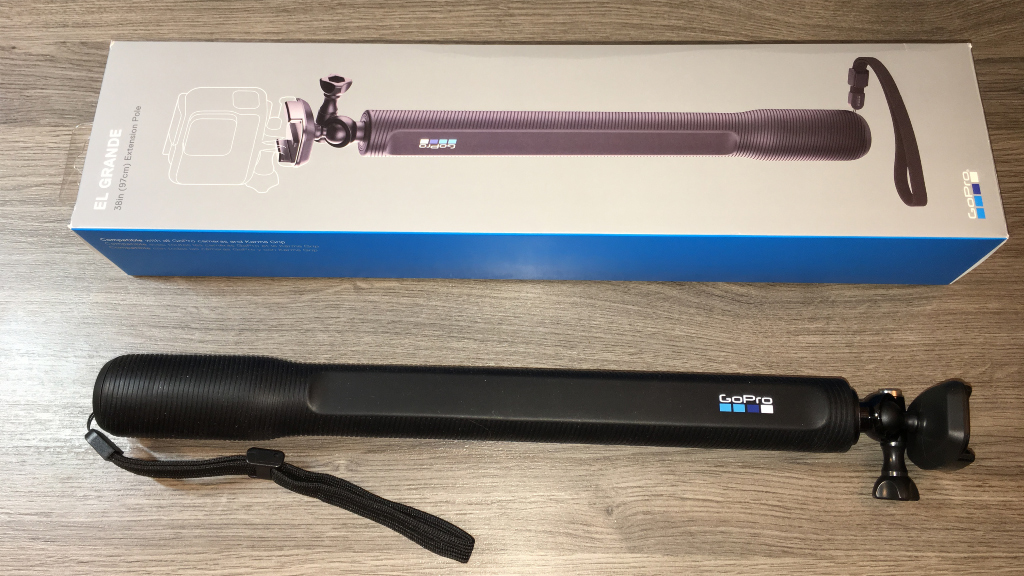 On April 9th GoPro released its latest accessory for their GoPro cameras a new extension pole called the "El Grande". I was very curious about this new GoPro accessory, I added it to my cart so I could test it out and make a review. I would just like to state that GoPro nailed it and this is quite possibly the best GoPro pole on the market today.
Now Poles and extension are commonplace and the market is flooded with many styles from every manufacturer that makes accessories for the GoPro Hero camera. I own several extension poles myself and I found myself asking "why do I need another one?". What sparked my interest was two things, first was the claim by GoPro that the El Grande pole could attach easily to the Karma Grip and support the weight and the fact that the El Grande pole uses the buckle mount system instead of the traditional mount that most GoPro poles use.
GoPro El Grande First Impression
Upon opening the box I was quite pleased with the aesthetics of the GoPro El Grande, it is a sharp looking pole in full out GoPro style. It is robust and solid but still very light in the hand. The El Grande can extend from 15 inches to 38 inches with a simple twist/lock system. The El Grande has a nice rubber coating covering the entire pole allowing for a good grip with one or two hands even in wet conditions.
What really sets this extension pole apart from the other poles I use is its ability to support the weight of the Karma Grip when fully extended without bowing, other poles that I mounted my Karma Grip on bowed very easily and I was nervous with my expensive Karma Grip hanging off the end. Another really nice feature is the 360-degree ball head at the end of the pole that allows you to position your GoPro to the perfect angle easily without having to remount your camera. The El Grande extension pole is waterproof, so using it while surfing or snorkeling will not damage it in any way. The GoPro extension pole can be attached to the GoPro Seeker backpack to capture a nice over the shoulder view when hiking.
One interesting thing I noticed about the El Grande Pole is the 1/4 tripod screw on the bottom. This will allow you to mount it on a tripod to get some extra reach. This was surprising as GoPro tends to steer clear of traditional camera mounting systems.
I highly recommend this extension pole to anyone interest in adding one to their GoPro gear. Even if you own a pole already, this will make a great addition to your GoPro camera bag.
U.S. Amazon: http://amzn.to/2pHjlYU
Canadian Amazon: http://amzn.to/2oOTqQF
You can watch our YouTube review of the GoPro El Grande extension pole here.
GoPro Vlogging Case | How To Connect A Microphone To The GoPro Hero 7 Black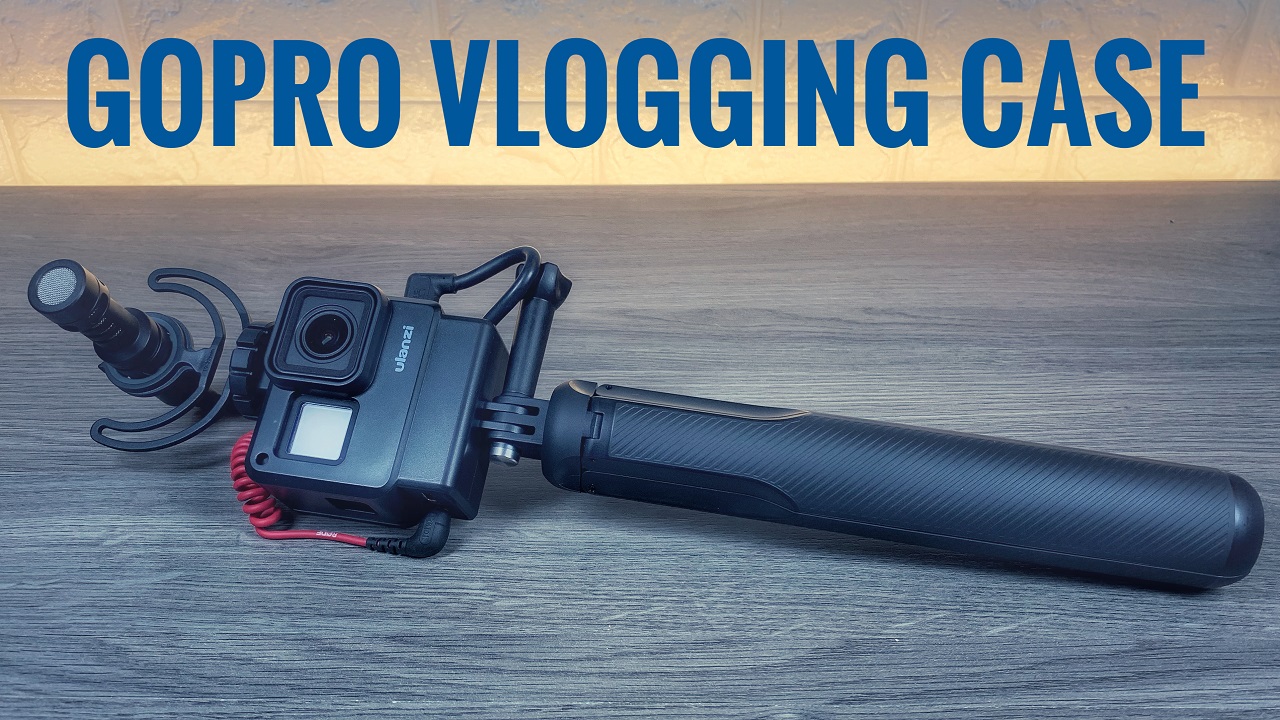 In this video review, we are taking a closer look at a new style of casie for the GoPro Hero 5/6/7 Black that is aimed at vloggers. This new style of case or as some would call it "housing" has a built-in cavity that can hold the GoPro microphone adapter. When connecting a microphone to the Hero 7 Black you must use GoPro's microphone adapter which for the most part is a big brick. In the past when you set up a GoPro vlogging rig you would have this adapter hanging off the back and it would always be in the way. There are some DIY methods for managing all these cables and adaptors but they really just were not all that convenient.
A few months ago these new styles of GoPro vlogging cases with a built-in microphone adapter holder started popping up on Amazon and eBay. I ordered one in to take a look at it and I really was quite impressed and wondered why it took so long for someone to come up with this idea. The other necessary component when setting up a GoPro Vlogging rig is you need a way to attach your microphone, most commonly this is called a cold shoe. In the past, there have been many offerings of aluminum GoPro cases that had a built in cold shoe and for the most part, they have always worked well (except dangle mic adapter). The downside to these cases is they were quite heavy and added a lot of bulk to your rig. This new style of vlogging case is made of durable plastic and is significantly lighter. They also feature a raised cold shoe for connecting a microphone, this raised cold shoe helps keep the microphone out of the GoPro's wide field of view.
You can watch our video review of this new style of GoPro Vlogging case that is compatible with the GoPro Hero 7 Black, Hero 6 Black and Hero 5 Black.
GoPro Vlog Case: https://amzn.to/2CysmeM
Rode Microphone: https://amzn.to/2CxL4TV
Fusion Grip: https://amzn.to/2TZANtE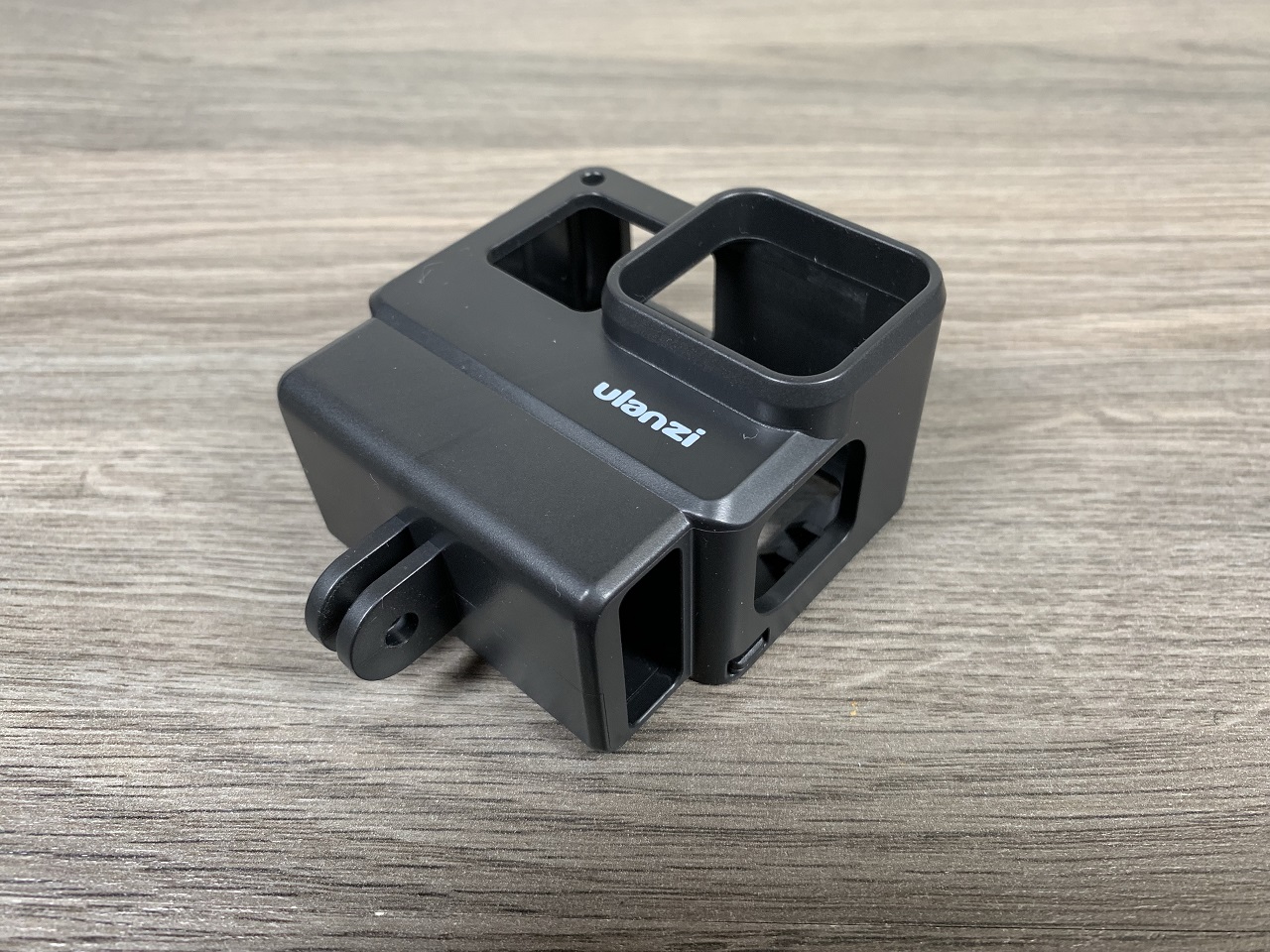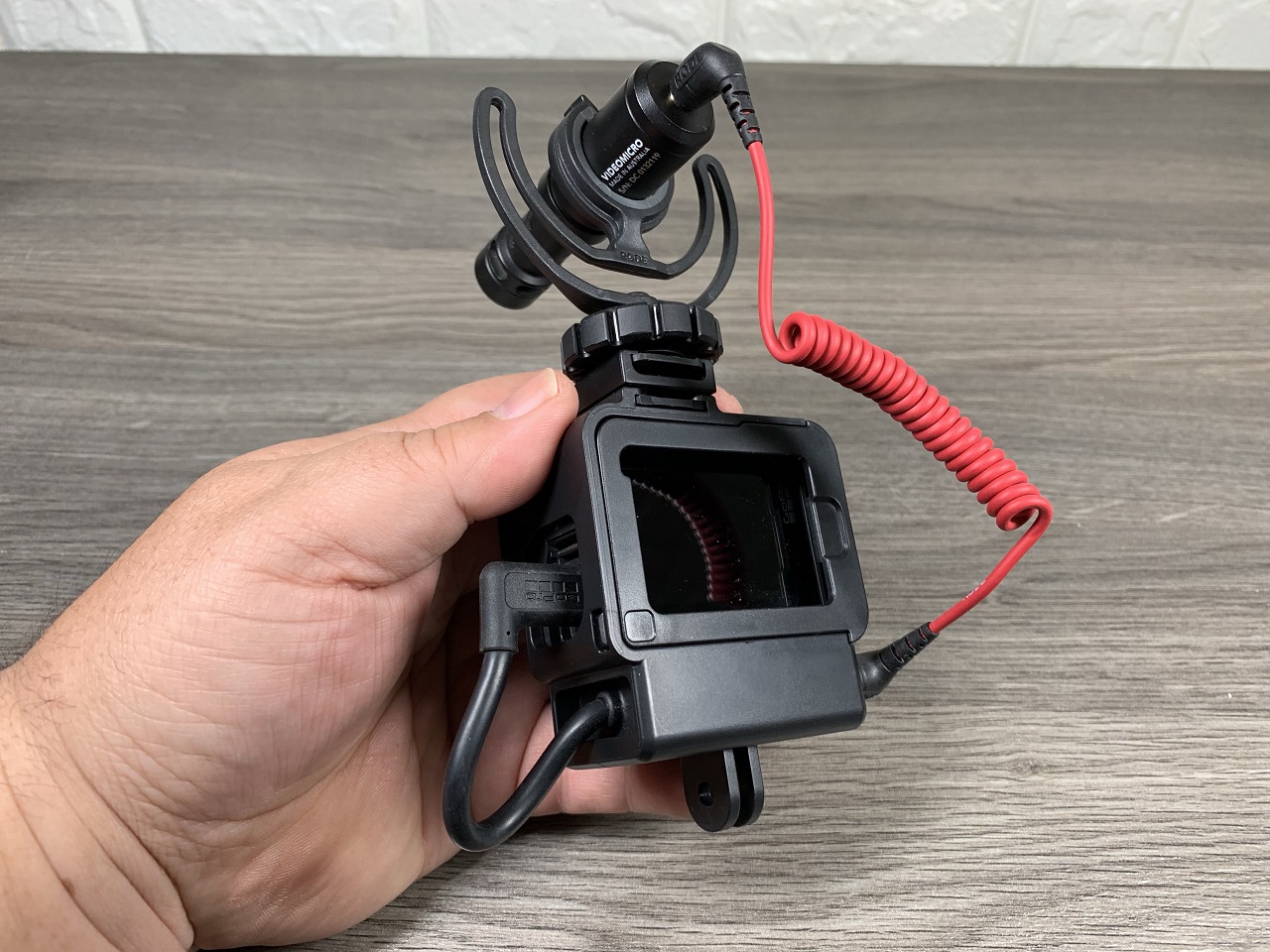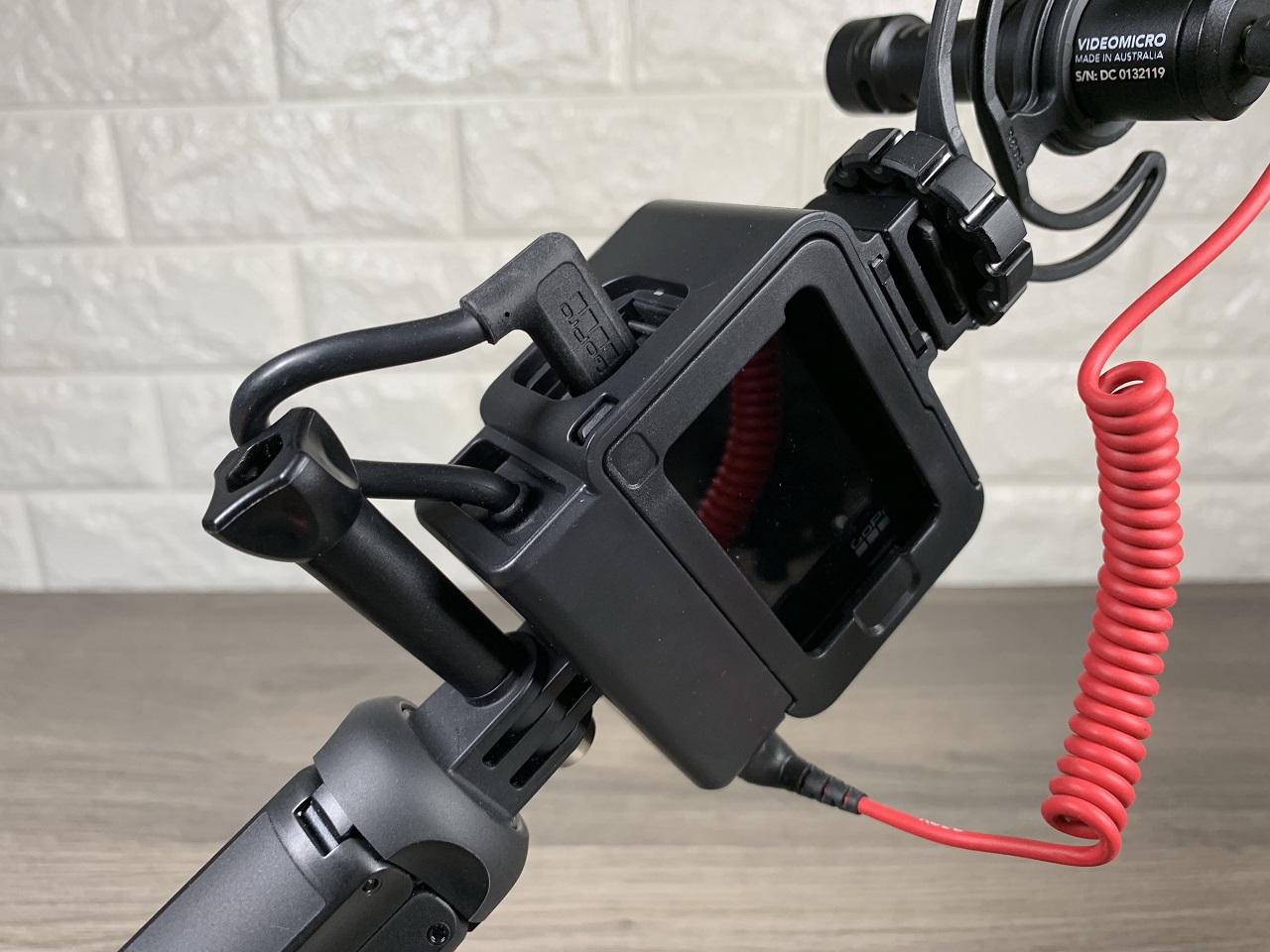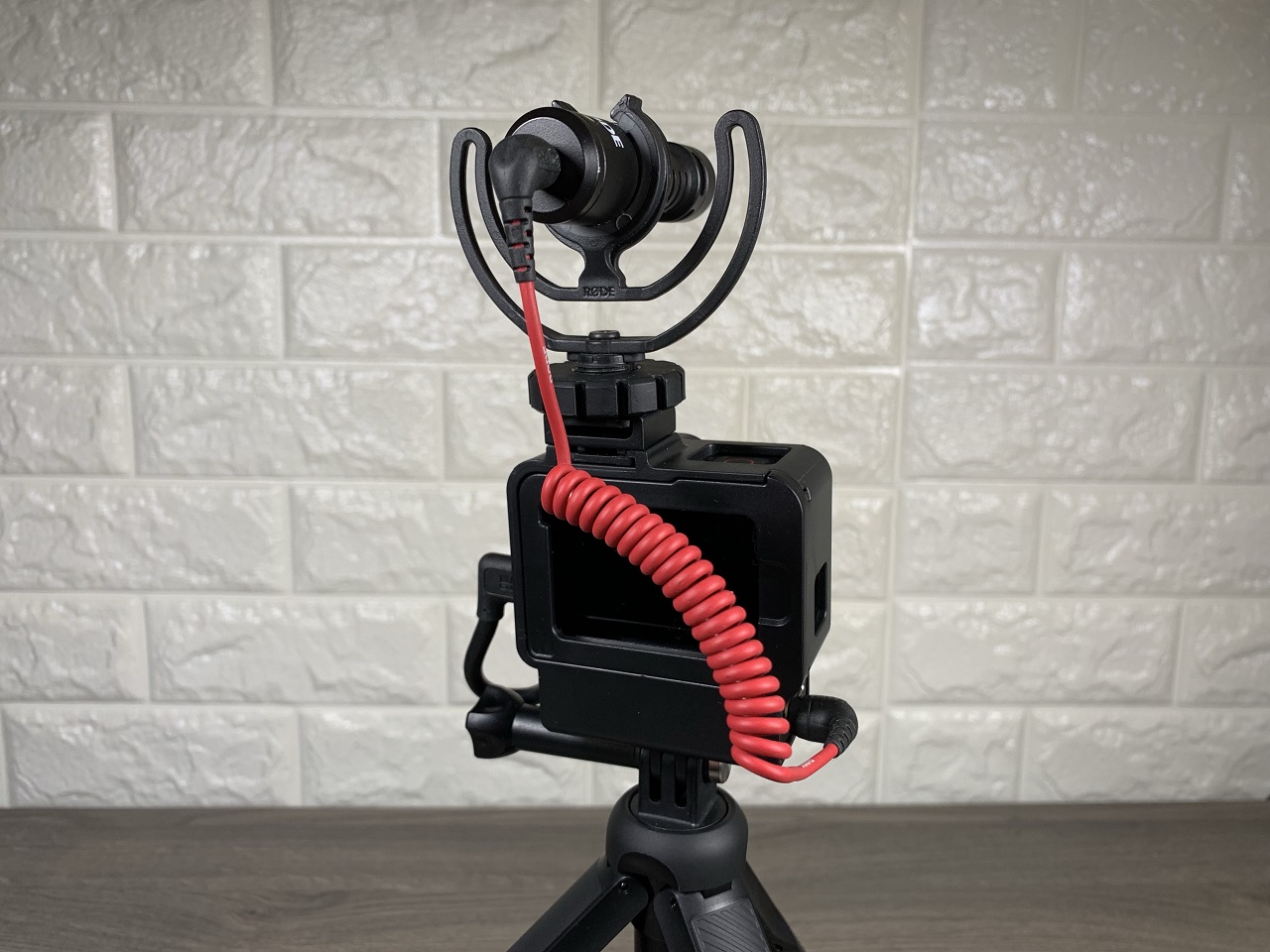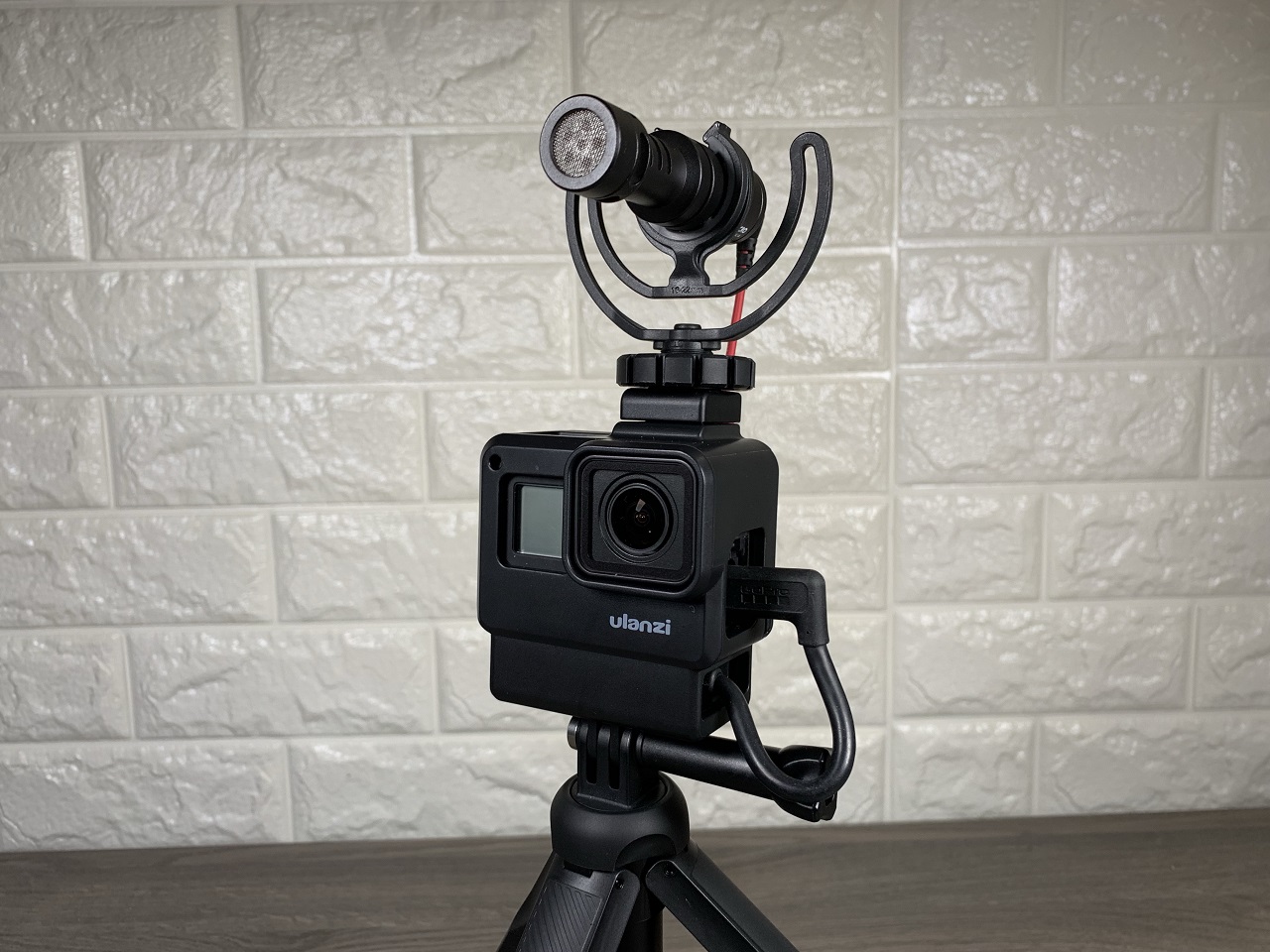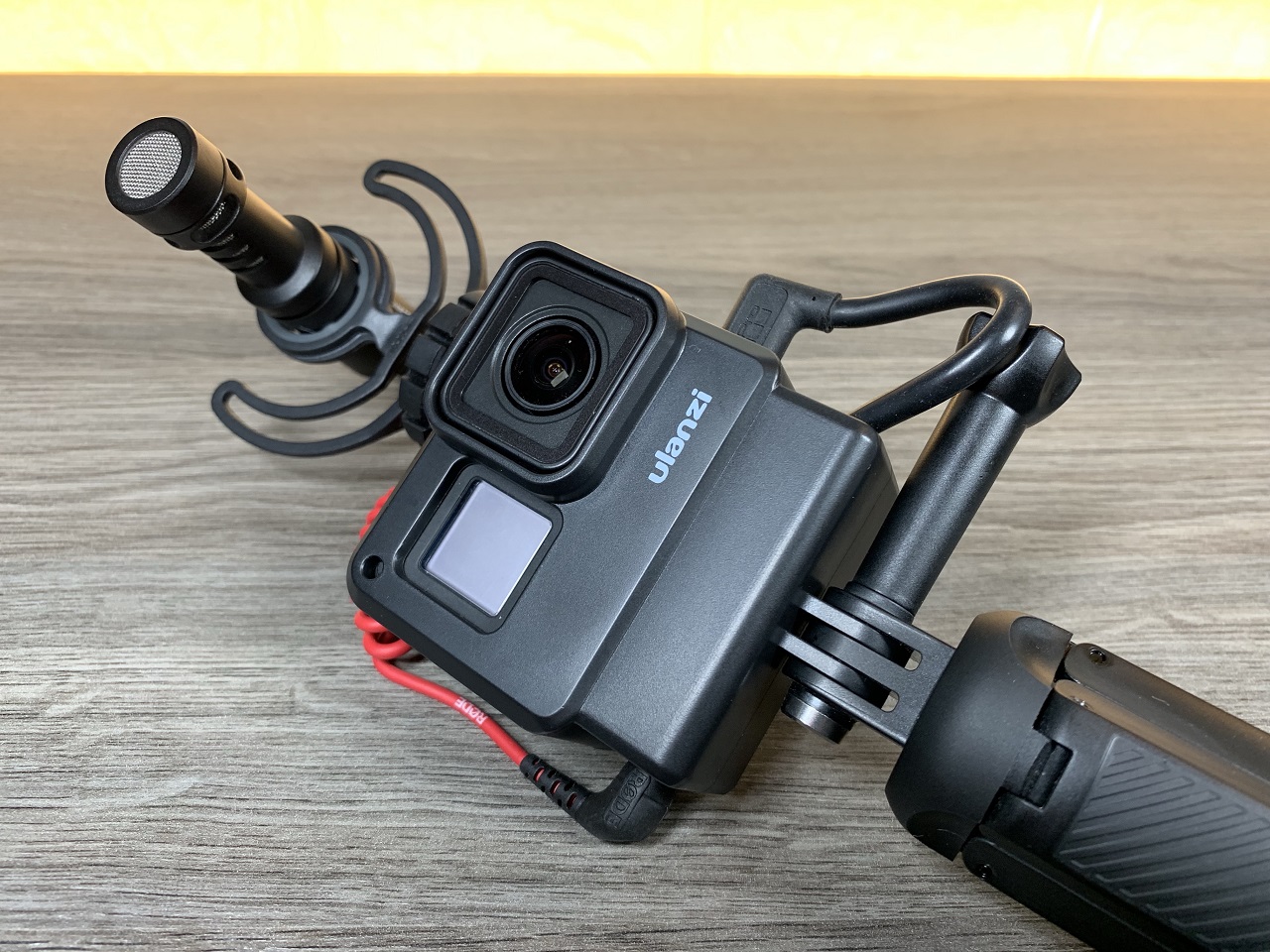 Dusk White Limited Edition Hero 7 Black Unboxing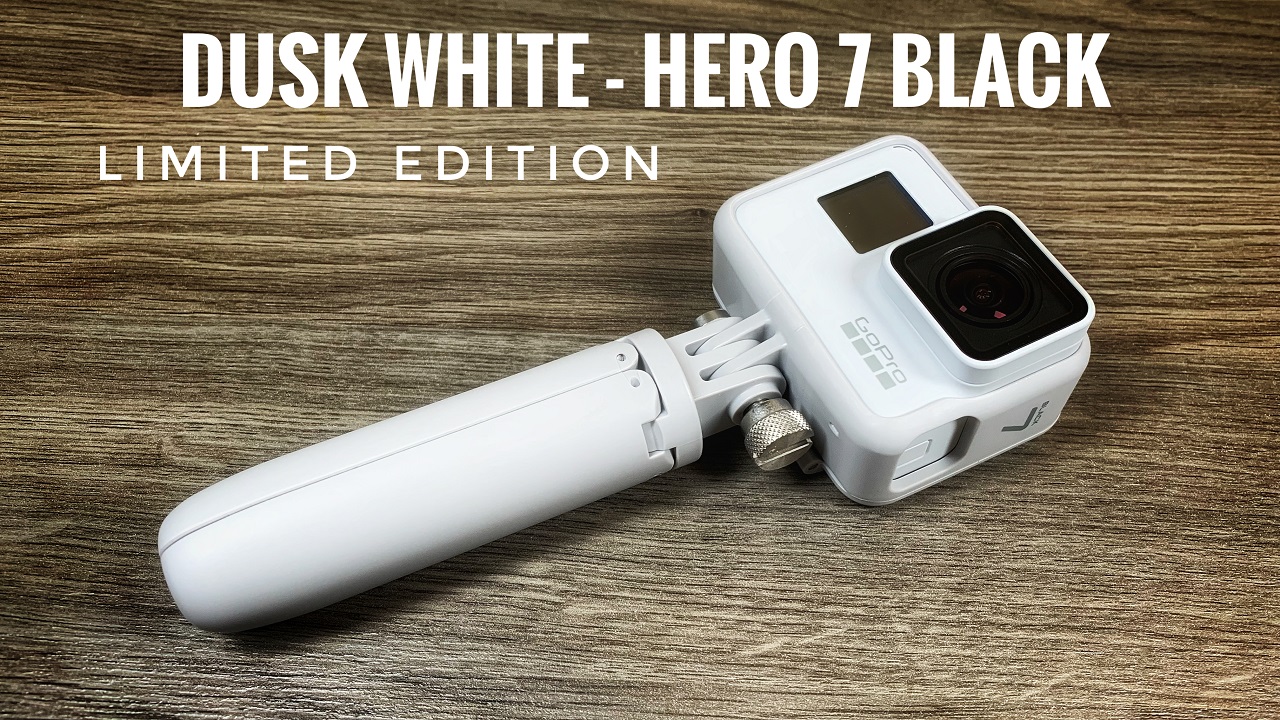 Here is a quick unboxing video of the new GoPro Hero 7 Black Dusk White Limited Edition that GoPro released on March 3. It is available for purchase on the GoPro website as well as select stores around the world. As of the posting of this article, it is not available on Amazon yet and I am not sure if it will be. This new Dusk White GoPro is not to be confused with the Hero 7 White which is GoPro's budget entry level camera, this is a full-fledged Hero 7 Black just with a new limited edition look. There are no hardware changes all internal components, specs, and features are the same as the original Hero 7 Black.