GoPro El Grande Extension Pole | Best GoPro Pole on the Market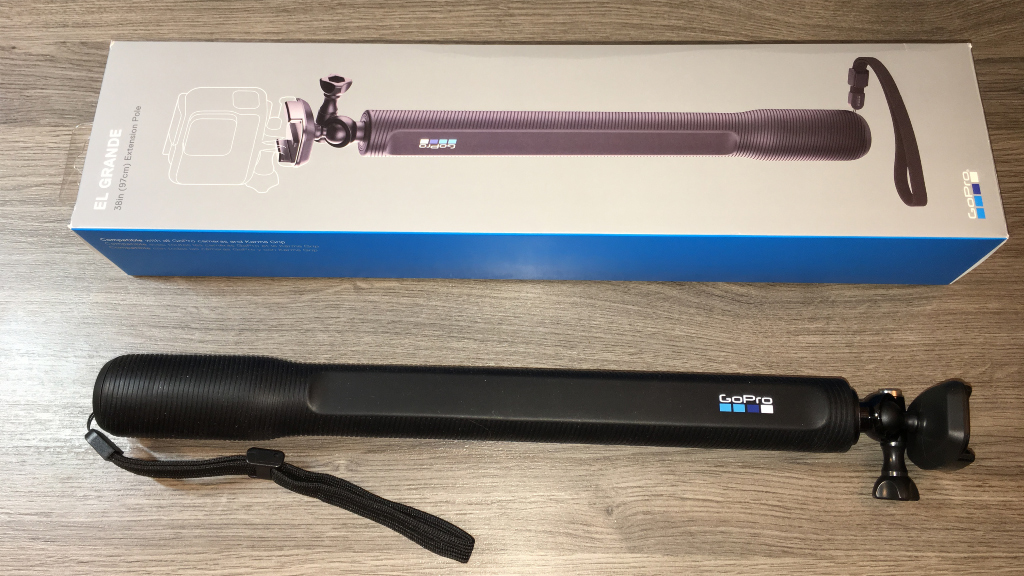 On April 9th GoPro released its latest accessory for their GoPro cameras a new extension pole called the "El Grande". I was very curious about this new GoPro accessory, I added it to my cart so I could test it out and make a review. I would just like to state that GoPro nailed it and this is quite possibly the best GoPro pole on the market today.
Now Poles and extension are commonplace and the market is flooded with many styles from every manufacturer that makes accessories for the GoPro Hero camera. I own several extension poles myself and I found myself asking "why do I need another one?". What sparked my interest was two things, first was the claim by GoPro that the El Grande pole could attach easily to the Karma Grip and support the weight and the fact that the El Grande pole uses the buckle mount system instead of the traditional mount that most GoPro poles use.
GoPro El Grande First Impression
Upon opening the box I was quite pleased with the aesthetics of the GoPro El Grande, it is a sharp looking pole in full out GoPro style. It is robust and solid but still very light in the hand. The El Grande can extend from 15 inches to 38 inches with a simple twist/lock system. The El Grande has a nice rubber coating covering the entire pole allowing for a good grip with one or two hands even in wet conditions.
What really sets this extension pole apart from the other poles I use is its ability to support the weight of the Karma Grip when fully extended without bowing, other poles that I mounted my Karma Grip on bowed very easily and I was nervous with my expensive Karma Grip hanging off the end. Another really nice feature is the 360-degree ball head at the end of the pole that allows you to position your GoPro to the perfect angle easily without having to remount your camera. The El Grande extension pole is waterproof, so using it while surfing or snorkeling will not damage it in any way. The GoPro extension pole can be attached to the GoPro Seeker backpack to capture a nice over the shoulder view when hiking.
One interesting thing I noticed about the El Grande Pole is the 1/4 tripod screw on the bottom. This will allow you to mount it on a tripod to get some extra reach. This was surprising as GoPro tends to steer clear of traditional camera mounting systems.
I highly recommend this extension pole to anyone interest in adding one to their GoPro gear. Even if you own a pole already, this will make a great addition to your GoPro camera bag.
U.S. Amazon: http://amzn.to/2pHjlYU
Canadian Amazon: http://amzn.to/2oOTqQF
You can watch our YouTube review of the GoPro El Grande extension pole here.
Tips & Tricks For The GoPro Hero 7 Black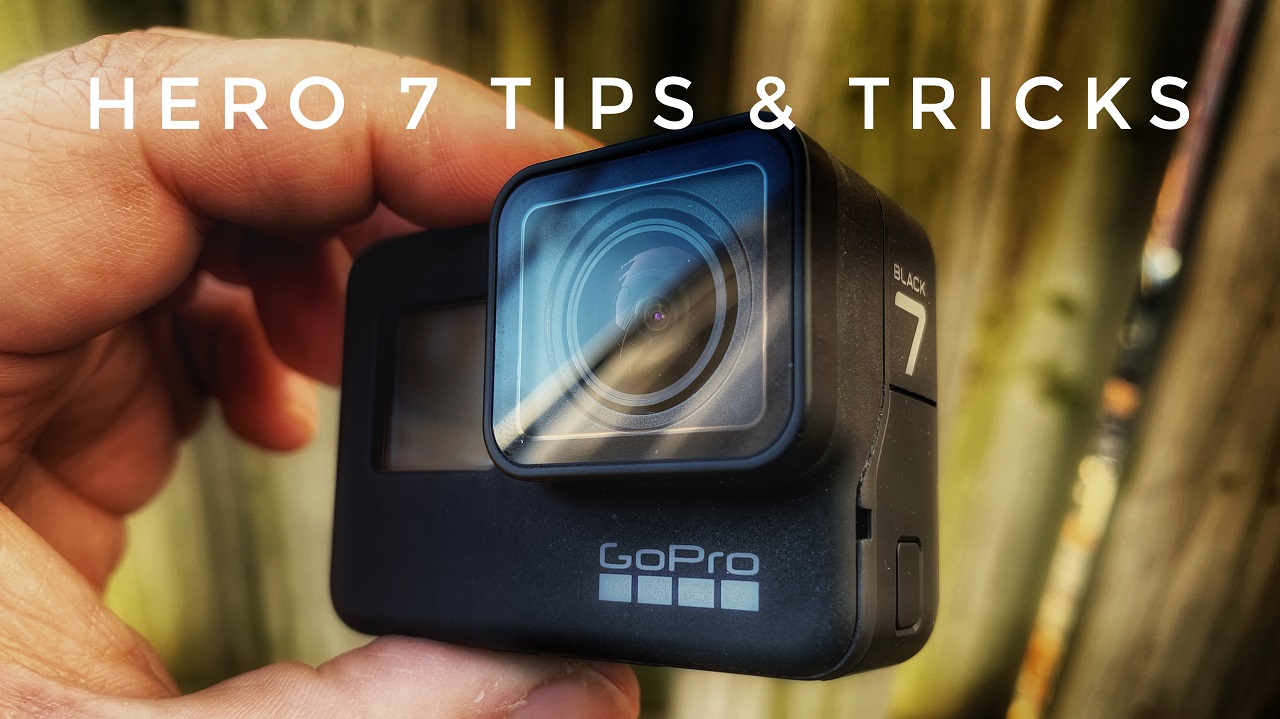 Every year I put together a tips and tricks video for the current generation of GoPro Cameras as a way to help new users get the most out of their GoPro. Some of these tips are similar to the older GoPro"s but there are some new tips that are unique for the Hero 7 Black. Some of the tips include:
Removing Protective Lens Cover
Removing Battery Door
Front LCD Navigation
Charing/Using With Power Banks
ISO Settings for Time-Lapses
Flat Colour Profile
Disabling LED's & Beeps
Playback Footage In SlowMotion
Battery Saving Tips
Watch our YouTube tips and tricks video for the GoPro Hero 7 Black.
Buy GoPro Hero 7 Black: https://amzn.to/2D5Ykjg
Hero 7 Black Beginners Guide | How To Get Started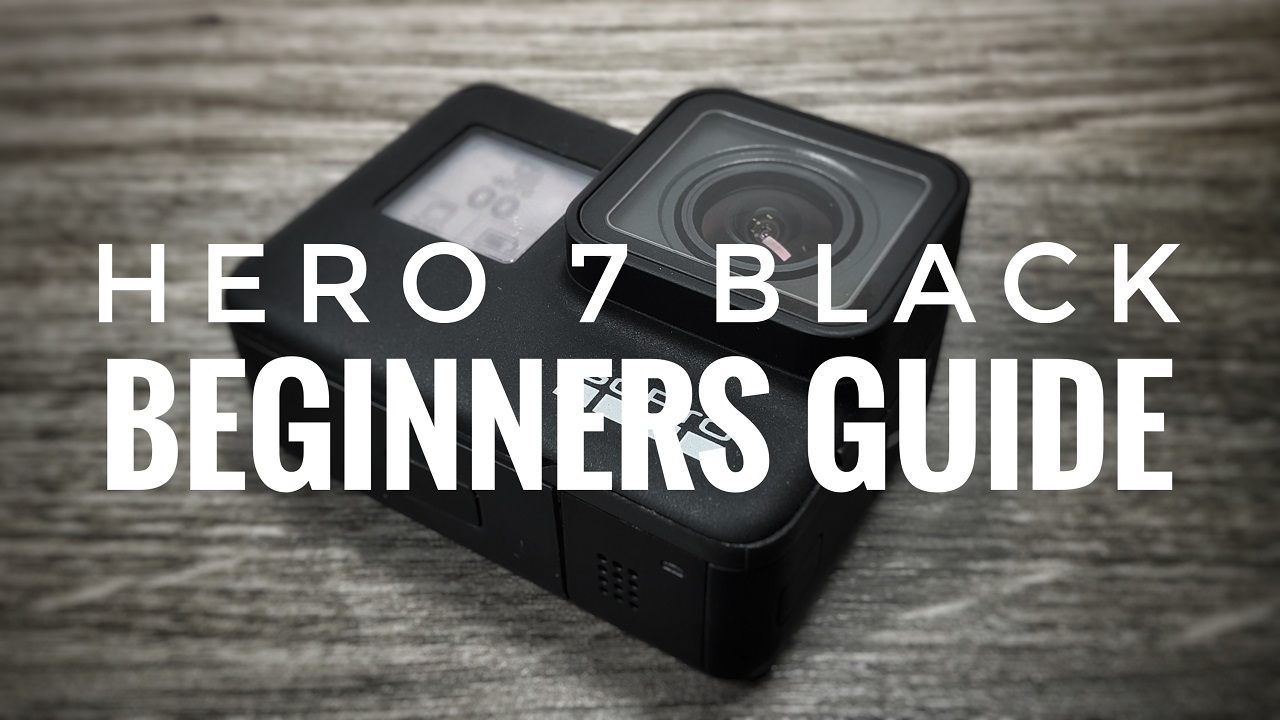 Every year when GoPro releases a new generation camera we always create a beginners guide to help those who are brand new and have or will be purchasing their very first GoPro. In September GoPro introduced the new GoPro Hero 7 Black and so we have created a newly updated beginners guide just for it. This beginners guide is created for those who have no experience and have never used a GoPro. In this beginners guide, we cover such topics including:
Unpacking your new GoPro Hero 7 Black.
How to mount your GoPro Hero 7 Black.
Install the battery in the Hero 7 Black.
How to charge the GoPro Hero 7 Black.
Best memory for the Hero 7 Black.
Powering on and setup of the Hero 7 Black.
Connecting the Hero 7 Black to the GoPro Quick app.
Shooting modes on the Hero 7 Black.
Menu tour of the Hero 7 Black.
Voice commands for the Hero 7 Black
How to use quick capture.
Essential gear for the GoPro Hero 7 Black.
This is part one in our beginners guide series for the Hero 7 Black. Part 2 will cover what to do next once you have filmed some great content. We will go over how to transfer your content to your smartphone or tablet so you can share it and even edit it for those who want to take their GoPro content a step further. We will also cover the GoPro app and GoPro Quik app in more detail.
Hero 7 Black: https://amzn.to/2Djgyis
Best Memory: https://amzn.to/2qmyLmX
Other GoPro Hero 7 Black gear to consider.
GoPro Shorty: https://amzn.to/2JuD885
GoPro Charger: https://amzn.to/2PuDaT5
Floating Hand Grip: https://amzn.to/2PBkLnx
GoPro Case: https://amzn.to/2qnej5x
Silicone Sleeve: https://amzn.to/2yKAVBh
Power Bank: https://amzn.to/2SzgzDD
GoPro Backpack: https://amzn.to/2qmRVZP
Extension Pole: https://amzn.to/2PxLtNL
Bike Mount: https://amzn.to/2EXcAxG