GoPro Hero 5 Charging Accessories | SuperCharger & Dual Charger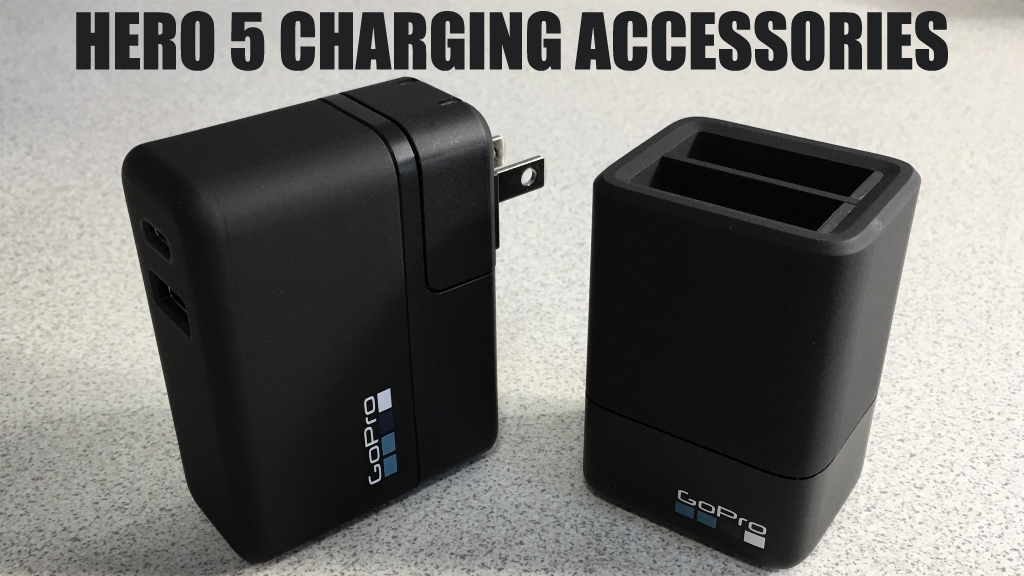 Here is an unboxing and review video of the new charging accessories for GoPro Hero 5 Black and Hero 5 session.
GoPro SuperCharger
The first item we go over is the new SuperCharger from GoPro. It is the latest charger from GoPro that has two USB slot that allows you to charge two devices at once. One is a traditional USB slot that can charge any GoPro or compatible  USB device including the Hero 5 Black and The Hero 5 Session. The second port is a USB-C port that is designed to charge your Hero 5 black super fast via a USB-C cable that comes supplied with the unit. The package also comes with international adaptors which makes this a great accessory for people who travel abroad.
GoPro States that you can charge compatible GoPro devices from 20% to 70% faster when utilizing the USB-C port. I can confirm that my Hero 5 Black and Session do charge significantly faster while using this charger. The Supercharge from GoPro is also a great tool for those that like to shoot long time lapses. You can power your GoPro continuously while plugged into the supercharger for long extended time-lapses or overnight night-lapses.
Buy SuperCharger at U.S Amazon
Buy SuperCharger at Canadian Amazon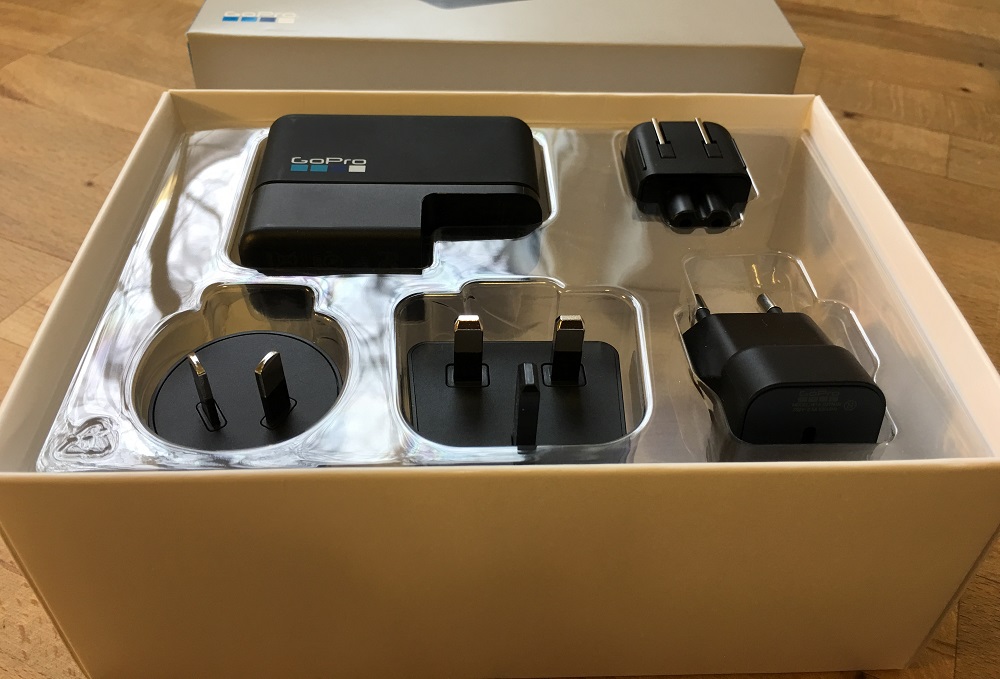 GoPro Dual Charger for Hero 5 Black
GoPro has had dual chargers for previous generations of it camera line and with the launch of the Hero 5 Black is has released a Dual Charger for it as well. You get a spare Hero 5 battery with this unit which is great, you can never have too many batteries. This charger allows for two Hero 5 Black batteries to be charged simultaneously and when used in conjunction with the Supercharger you can charge both batteries at lightning speed. Another nice feature is its closed design, this allows you to connect a power bank to charge your batteries and place it in your back pack. Because of its design, the batteries will stay securely in place so you can charge will hiking or cycling or just on the go.
Buy Hero 5 Dual Charger at U.S. Amazon
Buy Hero 5 Dual Charger at Canadian Amazon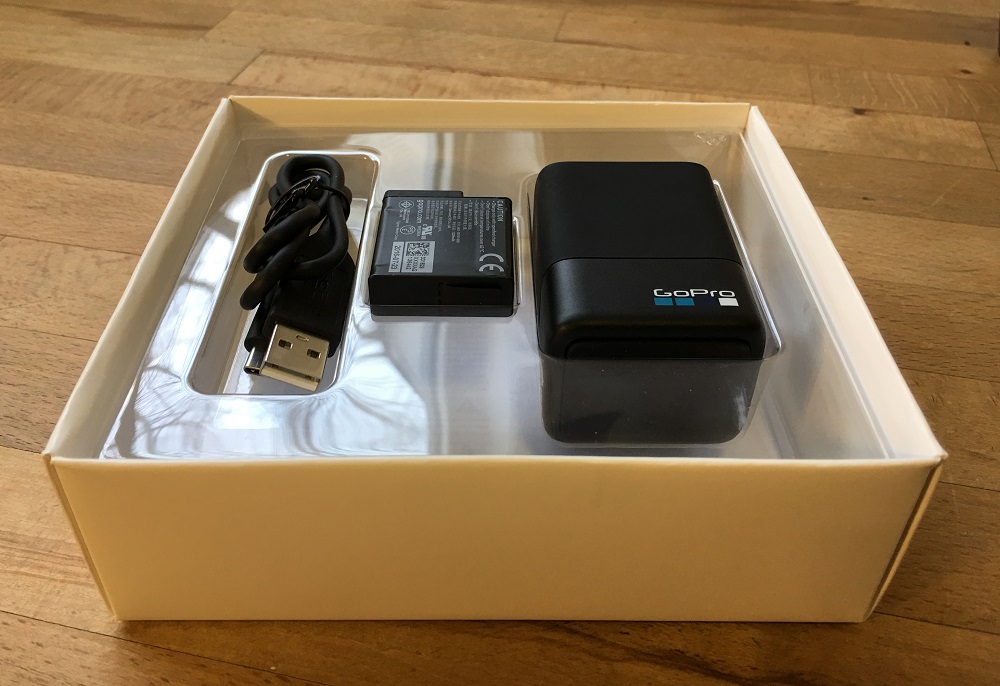 The GoPro Supercharger and the GoPro dual charger for Hero 5 black are a great value and I know they are some of my most used GoPro accessories. They are definitely in my to 10 list of must have GoPro accessories.
Tips & Tricks For The GoPro Hero 7 Black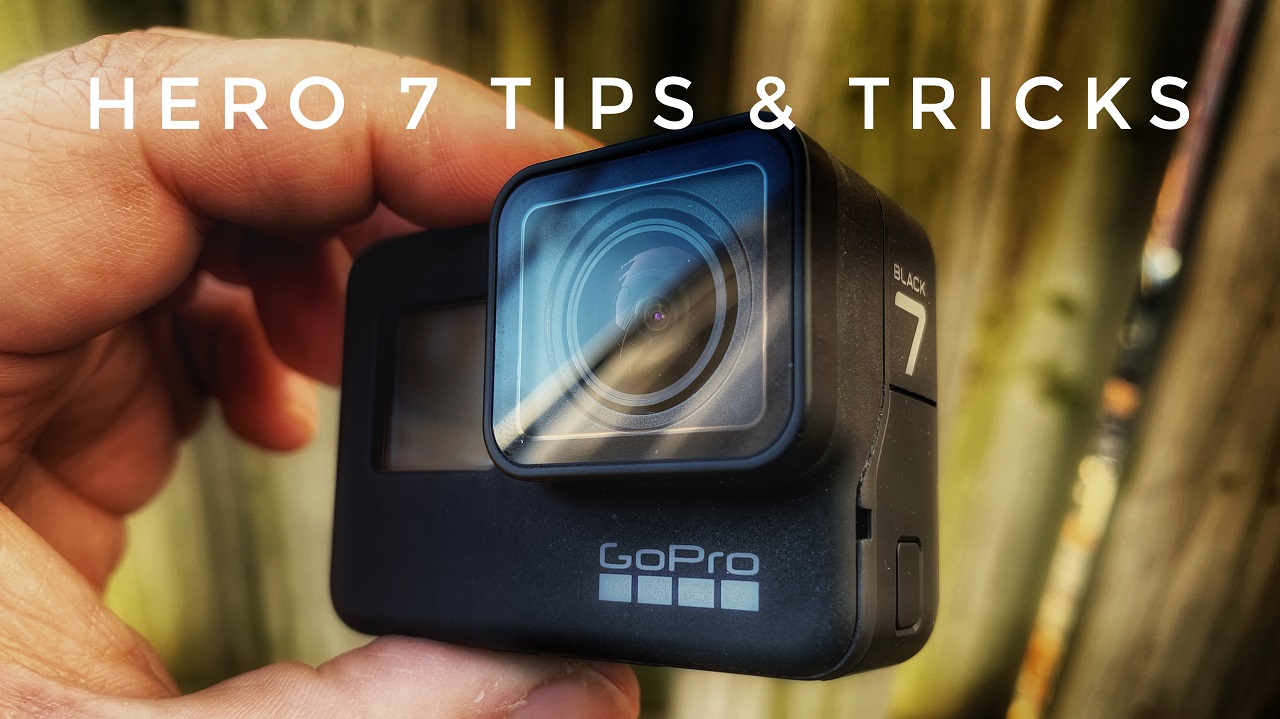 Every year I put together a tips and tricks video for the current generation of GoPro Cameras as a way to help new users get the most out of their GoPro. Some of these tips are similar to the older GoPro"s but there are some new tips that are unique for the Hero 7 Black. Some of the tips include:
Removing Protective Lens Cover
Removing Battery Door
Front LCD Navigation
Charing/Using With Power Banks
ISO Settings for Time-Lapses
Flat Colour Profile
Disabling LED's & Beeps
Playback Footage In SlowMotion
Battery Saving Tips
Watch our YouTube tips and tricks video for the GoPro Hero 7 Black.
Buy GoPro Hero 7 Black: https://amzn.to/2D5Ykjg
Hero 7 Black Beginners Guide | How To Get Started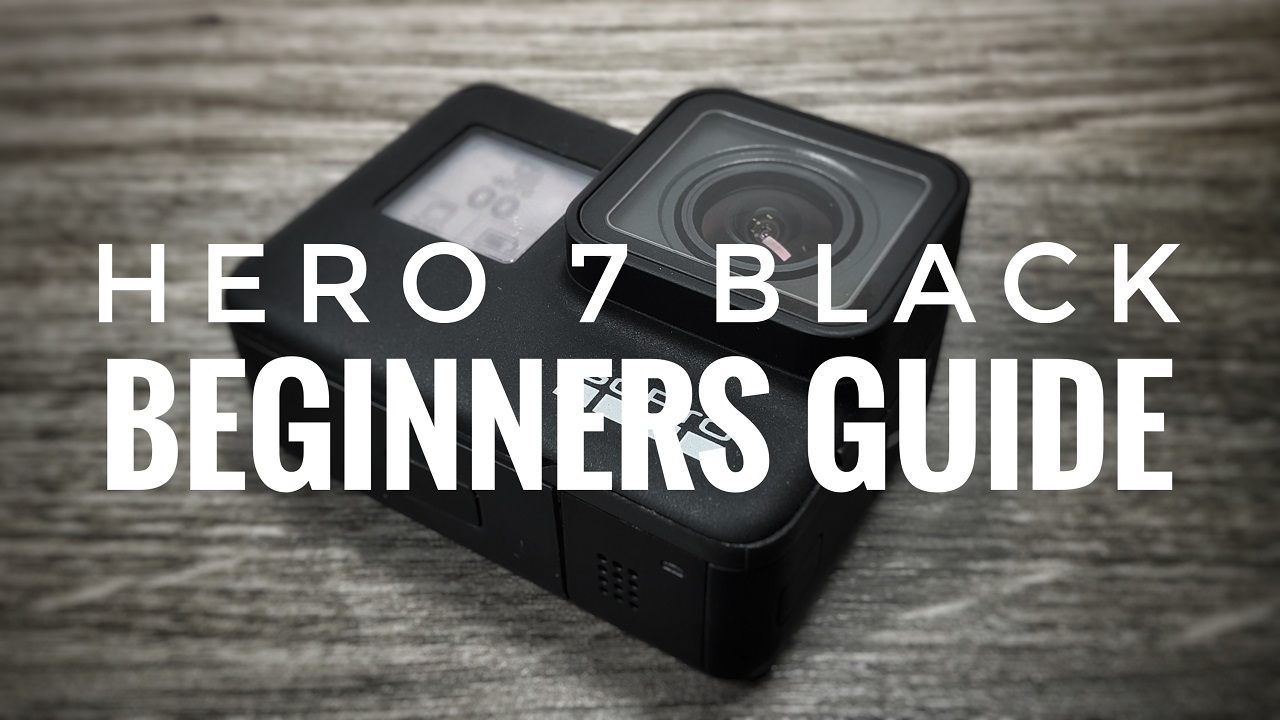 Every year when GoPro releases a new generation camera we always create a beginners guide to help those who are brand new and have or will be purchasing their very first GoPro. In September GoPro introduced the new GoPro Hero 7 Black and so we have created a newly updated beginners guide just for it. This beginners guide is created for those who have no experience and have never used a GoPro. In this beginners guide, we cover such topics including:
Unpacking your new GoPro Hero 7 Black.
How to mount your GoPro Hero 7 Black.
Install the battery in the Hero 7 Black.
How to charge the GoPro Hero 7 Black.
Best memory for the Hero 7 Black.
Powering on and setup of the Hero 7 Black.
Connecting the Hero 7 Black to the GoPro Quick app.
Shooting modes on the Hero 7 Black.
Menu tour of the Hero 7 Black.
Voice commands for the Hero 7 Black
How to use quick capture.
Essential gear for the GoPro Hero 7 Black.
This is part one in our beginners guide series for the Hero 7 Black. Part 2 will cover what to do next once you have filmed some great content. We will go over how to transfer your content to your smartphone or tablet so you can share it and even edit it for those who want to take their GoPro content a step further. We will also cover the GoPro app and GoPro Quik app in more detail.
Hero 7 Black: https://amzn.to/2Djgyis
Best Memory: https://amzn.to/2qmyLmX
Other GoPro Hero 7 Black gear to consider.
GoPro Shorty: https://amzn.to/2JuD885
GoPro Charger: https://amzn.to/2PuDaT5
Floating Hand Grip: https://amzn.to/2PBkLnx
GoPro Case: https://amzn.to/2qnej5x
Silicone Sleeve: https://amzn.to/2yKAVBh
Power Bank: https://amzn.to/2SzgzDD
GoPro Backpack: https://amzn.to/2qmRVZP
Extension Pole: https://amzn.to/2PxLtNL
Bike Mount: https://amzn.to/2EXcAxG