Insta360 One Review and Basic Tutorial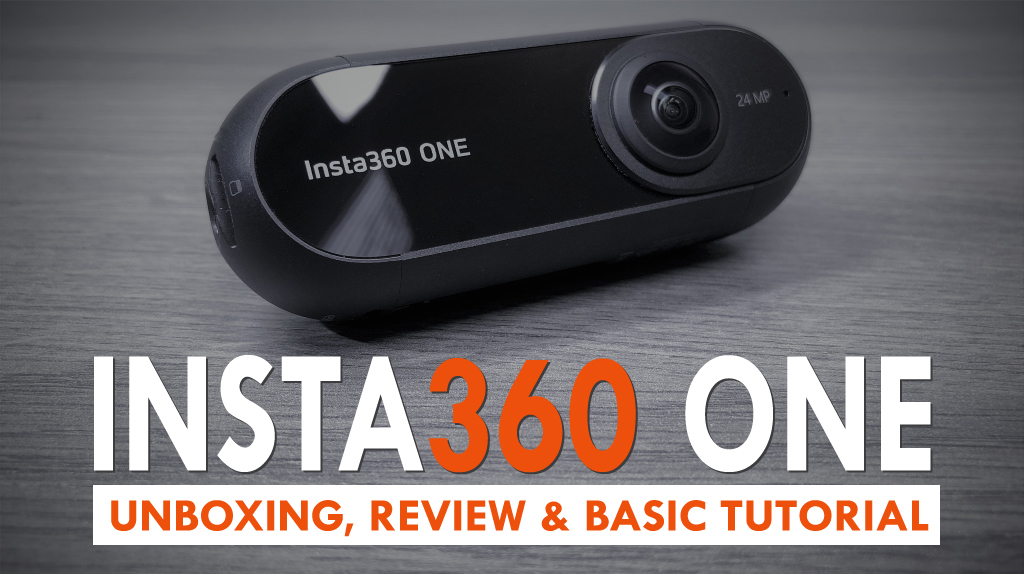 A review and walk-through of the Insta360 one. This small but powerful 360 VR camera is feature rich with a small price tag. With an easy to use iOS app and desktop suite, it might just be the best 360 cameras currently on the market.
Insta360 One: http://amzn.to/2iU560d
While I wait for the GoPro Fusion to be available for purchase later this month, I thought I would play around with some other 360 cameras on the market to give me a good feel of the technology that is currently available. I took a look at the Insta360 One and I must say I love the way 360 is heading. I have never been a big fan of 360 videos, I find them a little gimmicky and for the most part annoying to watch on Facebook and YouTube. Sure once and while it looks cool, but I could never really see myself filming in this format on a regular basis.
With the Insta360 One and with the Fusion, manufacturers are now steering towards capturing 360 videos in the moment, editing and punching out a traditional 1080 flat video later via "OverCapture (Fusion)" or "FreeCapture (Insta236)". Using these new features you will never miss a moment. It's like having multiple cameras mounted in many directions.
I encourage you to watch my Insta360 One video to see just what this little camera is capable of.

Insta360 Extended Edition Selfie Stick | Review & Sample Footage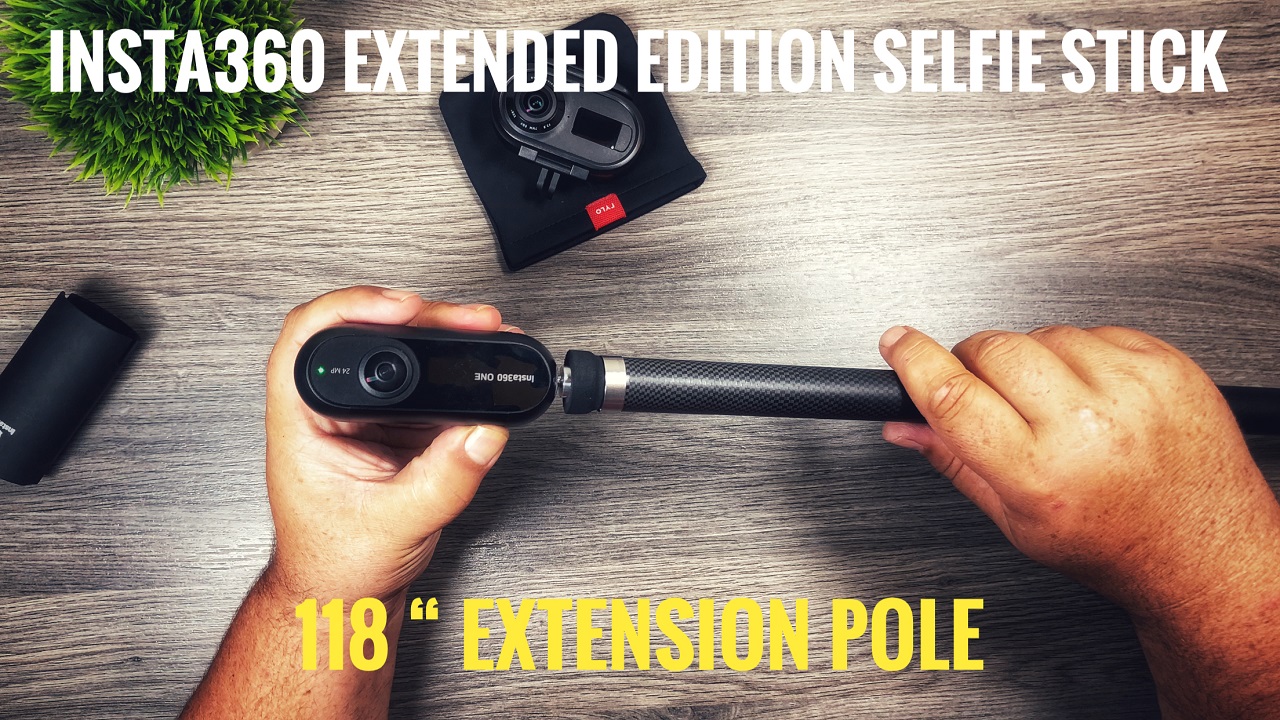 Why on earth would you ever need a 118 inch (almost 10 feet) extension pole, watch our video review to find out! In this review, we are taking a closer look at the new 118 extended edition selfie stick from Insta360. This super long selfie stick is intended to be used with small 360 cameras such as the Insta360 One or Rylo 360 camera. I even mounted my GoPro Hero 6 Black on it and was able to get some interesting photos.
When you mount your 360 Camera on a long extension pole such as this, it really gives you an interesting perspective. It can really make it look as if there is a camera floating quite a ways out in front of you or above you, almost similar to the view a drone would give. When used in conjunction with a tripod base you can also get some really stunning 360 photos.
One downfall due to the length of the selfie stick, there can be some flex in the pole which can sometimes be visible in the shot, any wobble or shake, however, is removed by the 360 cameras stabilization software. Heavy cameras such as the GoPro Fusion cannot be used with this extension pole, they are too heavy and cause too much of a curve in the stick.
If you will be mounting the Rylo 360 camera you will need to get a GoPro tripod adapter, I recommend the one by Smatree due to the fact it doesn't have the extreme curve that most similar GoPro tripod adapters have. When filming with 360 cameras keeping you camera exactly center over the extension pole is extremely important in order to have the pole invisible in the video.
Alternatively, you may want to take a look at the super long extension pole from Telesin. It is very similar to the Insta360 Extended selfie stick but comes in at only 106 inches. A tiny bit shorter but quite a bit cheaper. Long extension poles like this are one of those accessories you will not use every day but can really enhance your videos and photos from time to time and I think makes a perfect compliment to you 360 camera bag.
Insta360 Extension Pole: https://bit.ly/2ASFAEP
Telesin Extension Pole: https://amzn.to/2OoR0Ch
Smatree GoPro Mount: https://amzn.to/2KBBS29
Tripod Base: https://amzn.to/2nlQqtm
Rylo 360 Camera: https://amzn.to/2OPSWEG
Insta360 One Camera: https://amzn.to/2nlTDck
Make Animations From Your 360 Photos | Free App & Tutorial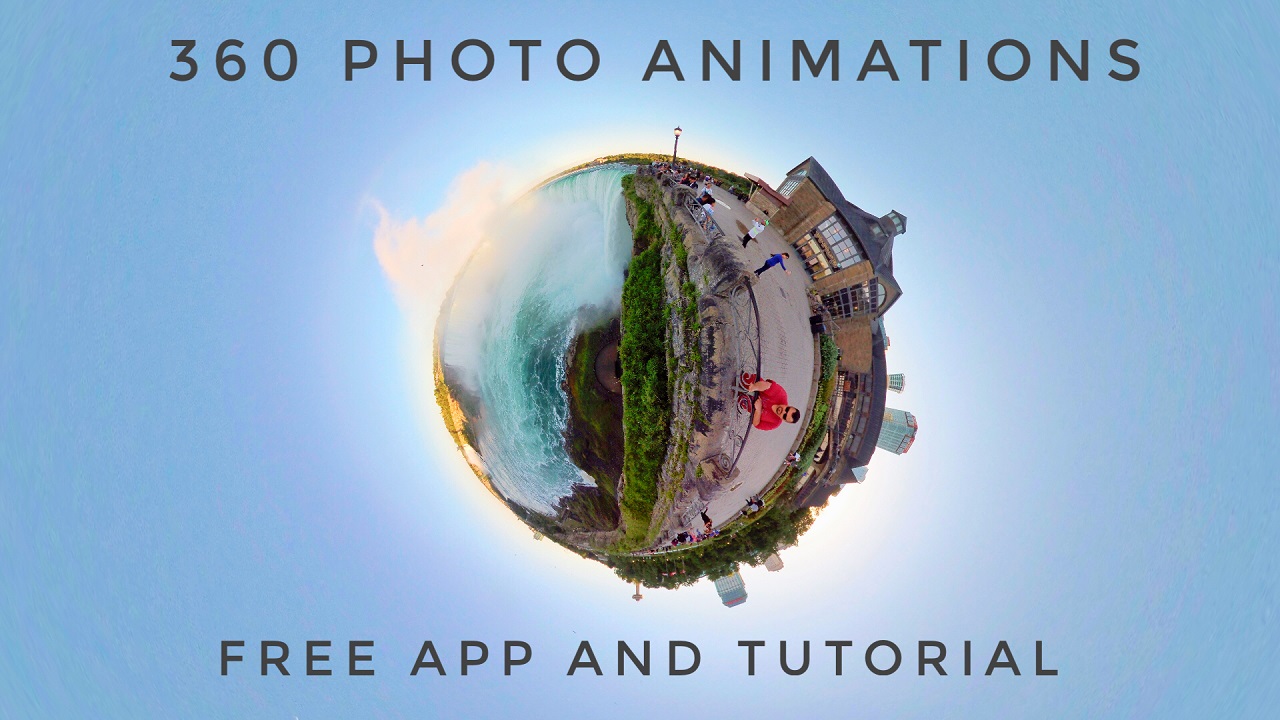 Here is a little video tutorial showing you how you can create fun and dynamic animations from your existing 360-degree photos with a free app called Theta+. This app can be download for free from the app store and allows you to edit still 360 photos or turn them into animations with preset templates and effects. For those who want more control, the app also has a manual mode which allows you to get very creative with its easy to use interface. This app will work with 360 photos take on most of today's most popular 360 cameras such as the Rylo 360, GoPro Fusion and the Insta360 One among many others. Watch our video for a quick demonstration and samples.
The following 360 cameras are compatible with this app.
Insta360 One: https://amzn.to/2lQmB3D
Rylo 360: https://amzn.to/2MCmhAz
GoPro Fusion: https://amzn.to/2Mz6ti7
Theta+ App: Direct Link