Macro Lens for GoPro Hero 5 Black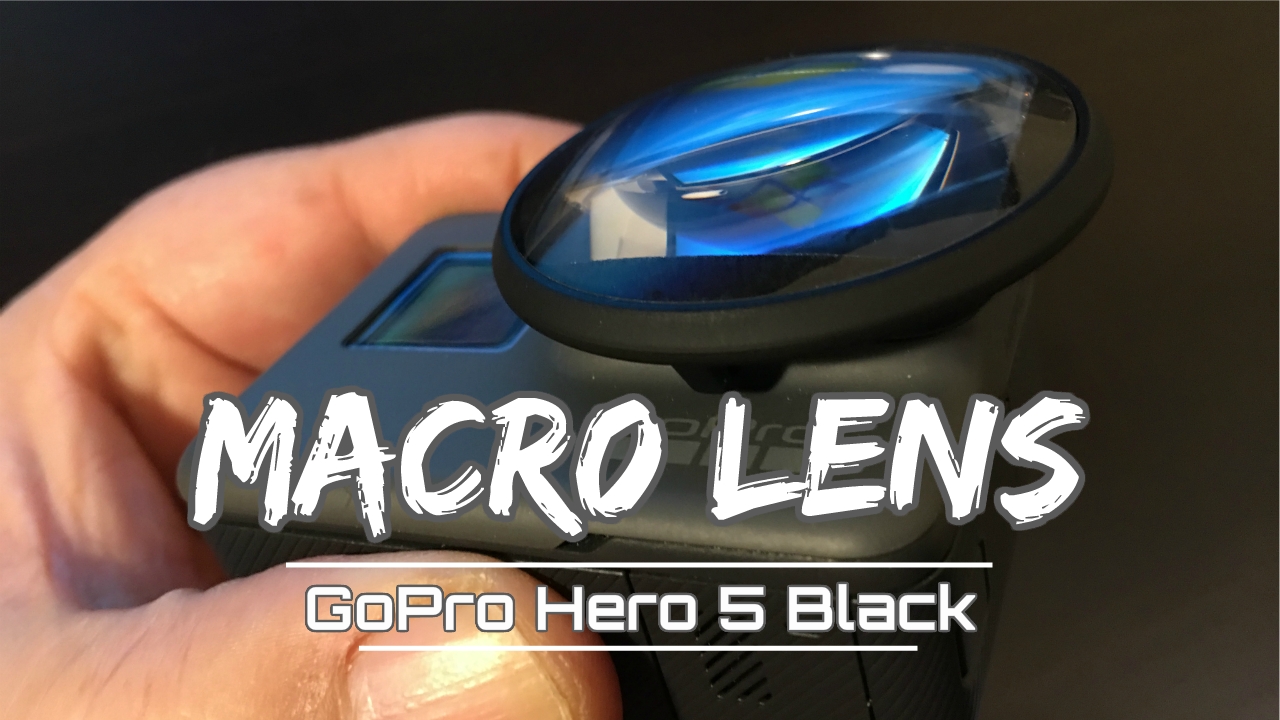 If you are looking to step up you GoPro photography here is an interesting accessory that may be right up your alley. The macro lens from PolarPro for the GoPro Hero 5 Black will help you capture crisp stunning close up shots quickly and easily all for an affordable price.
This Hero 5 macro lens works by changing the focal point of your GoPro, bringing close up objects into focus while slightly blurring the background. You can capture some really stunning close-up macro photos using this lens with beautiful color and clarity a feat that just can't be done with the stock lens of the GoPro Hero 5 Black.
Once installed on your Hero 5 Black this macro lens will help you capture creative close-ups from 5 to 12 inches away. Installation is easy as there are no modifications need for the Hero 5. This lens just slips on over the existing lens cover instantly shifting the focal point and once in place stays securely so you don't have to worry about losing it.
The Hero 5 macro lens kit comes with a strap that allows you to attach the macro lens to your camera frame as well as a nice storage bag that also doubles as a polishing cloth for the lens. I have been using the lens now for almost 2 weeks and it has definitely made its way into my top 10 must have GoPro accessories. Polar Pro also make a wide variety of other lenses for the GoPro Hero 5 and earlier generations such as ND Filters, Polarizing Filters as well as some really nice snorkel and dive filters.
Pro Tip: Always make sure the macro lens is absolutely clean and free of dust, dirt, and fingerprints every time you use it. This can cause undesirable results.
The Polar Pro macro lens for GoPro Hero 5 black works for capturing both photos and videos.
Purchase on Amazon
U.S. Amazon: http://amzn.to/2lyXqAT
Canadian Amazon: http://amzn.to/2ltJj2p
Tips & Tricks For The GoPro Hero 7 Black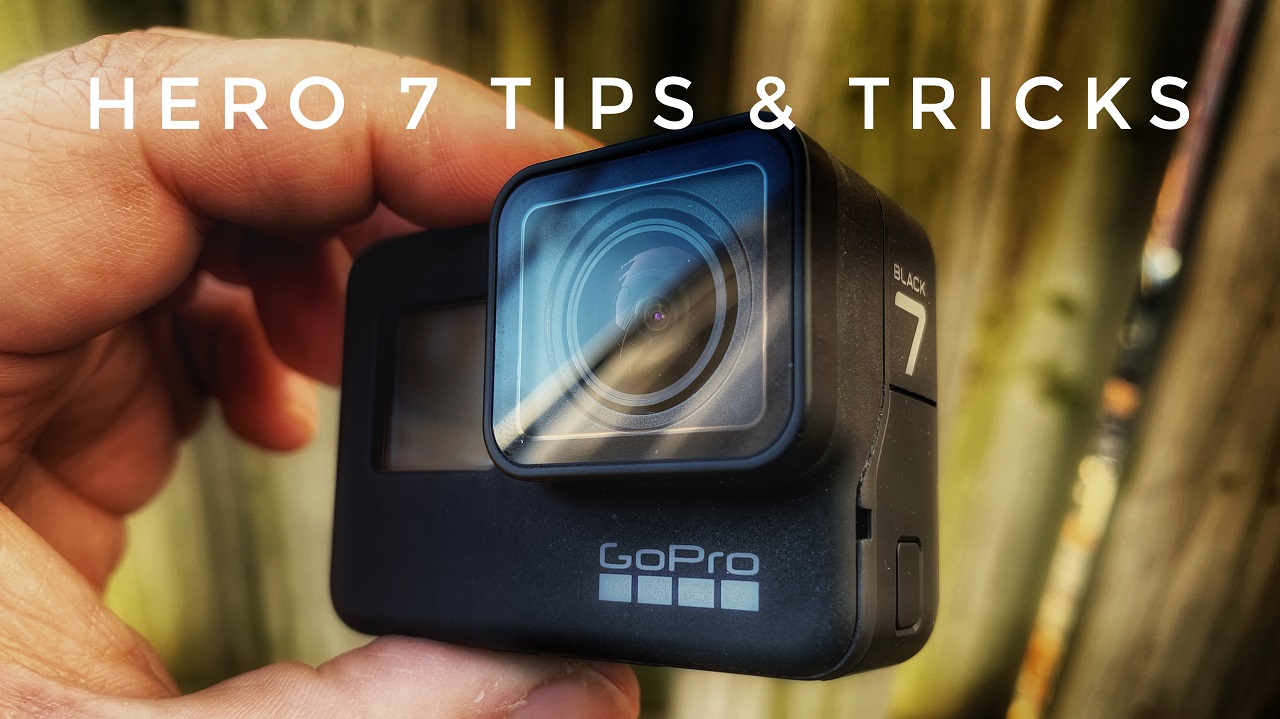 Every year I put together a tips and tricks video for the current generation of GoPro Cameras as a way to help new users get the most out of their GoPro. Some of these tips are similar to the older GoPro"s but there are some new tips that are unique for the Hero 7 Black. Some of the tips include:
Removing Protective Lens Cover
Removing Battery Door
Front LCD Navigation
Charing/Using With Power Banks
ISO Settings for Time-Lapses
Flat Colour Profile
Disabling LED's & Beeps
Playback Footage In SlowMotion
Battery Saving Tips
Watch our YouTube tips and tricks video for the GoPro Hero 7 Black.
Buy GoPro Hero 7 Black: https://amzn.to/2D5Ykjg
Hero 7 Black Beginners Guide | How To Get Started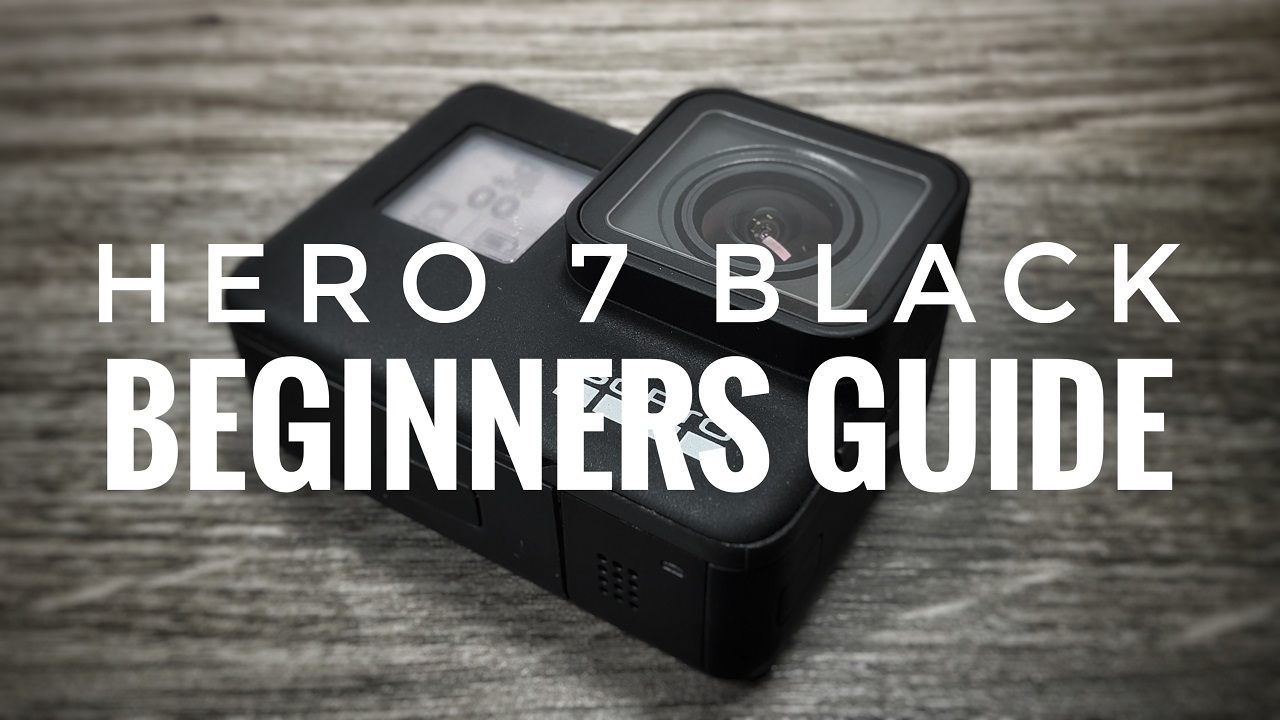 Every year when GoPro releases a new generation camera we always create a beginners guide to help those who are brand new and have or will be purchasing their very first GoPro. In September GoPro introduced the new GoPro Hero 7 Black and so we have created a newly updated beginners guide just for it. This beginners guide is created for those who have no experience and have never used a GoPro. In this beginners guide, we cover such topics including:
Unpacking your new GoPro Hero 7 Black.
How to mount your GoPro Hero 7 Black.
Install the battery in the Hero 7 Black.
How to charge the GoPro Hero 7 Black.
Best memory for the Hero 7 Black.
Powering on and setup of the Hero 7 Black.
Connecting the Hero 7 Black to the GoPro Quick app.
Shooting modes on the Hero 7 Black.
Menu tour of the Hero 7 Black.
Voice commands for the Hero 7 Black
How to use quick capture.
Essential gear for the GoPro Hero 7 Black.
This is part one in our beginners guide series for the Hero 7 Black. Part 2 will cover what to do next once you have filmed some great content. We will go over how to transfer your content to your smartphone or tablet so you can share it and even edit it for those who want to take their GoPro content a step further. We will also cover the GoPro app and GoPro Quik app in more detail.
Hero 7 Black: https://amzn.to/2Djgyis
Best Memory: https://amzn.to/2qmyLmX
Other GoPro Hero 7 Black gear to consider.
GoPro Shorty: https://amzn.to/2JuD885
GoPro Charger: https://amzn.to/2PuDaT5
Floating Hand Grip: https://amzn.to/2PBkLnx
GoPro Case: https://amzn.to/2qnej5x
Silicone Sleeve: https://amzn.to/2yKAVBh
Power Bank: https://amzn.to/2SzgzDD
GoPro Backpack: https://amzn.to/2qmRVZP
Extension Pole: https://amzn.to/2PxLtNL
Bike Mount: https://amzn.to/2EXcAxG