Official GoPro Accessories Versus Similar 3rd Party Gear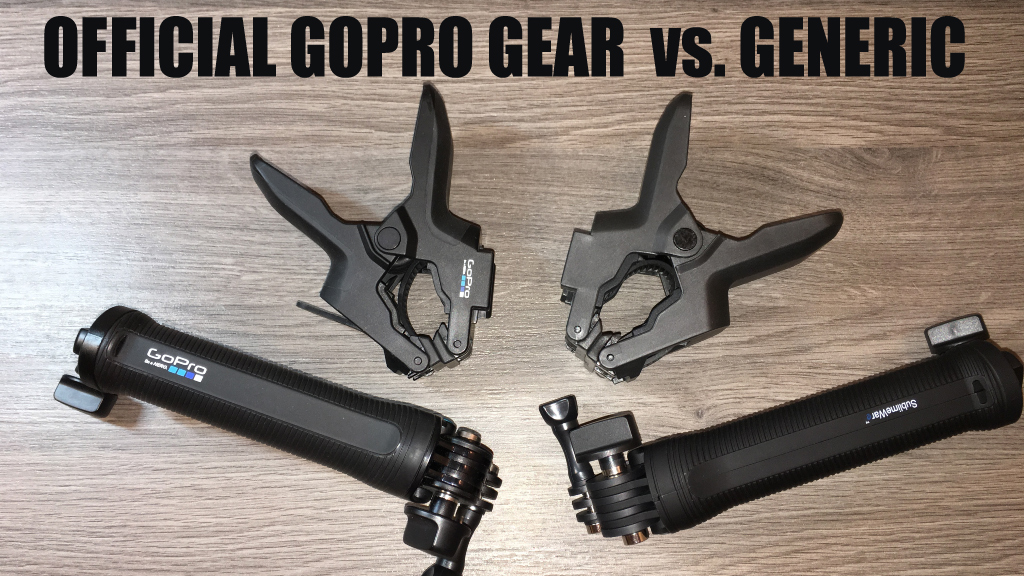 I thought It would be fun to compare official GoPro accessories versus generic accessories of similar design and style from 3rd party manufacturers. The first thing that comes to mind when looking at these accessories is that they seem to be identical. Now I don't fully know all the legal aspects but you would think there would be some kind of patent protecting these designs as some appear to be exact copies. Maybe there are royalties paid or licensing … who knows! Now I just want to mention I am not affiliated with GoPro or Sublimeware in any way. These are my own personal opinions on the products I use every day.
Well, let's get right into it.  I will be using the official "Jaws Clamp Mount" and the "3-Way" by GoPro and will be comparing them to similar items from a company called Sublimeware. Now, this is just one company selling these generic accessories, a quick search on Amazon brings up many others selling similar items. I was curious about the usability and quality of these products as they seemed to be priced at 1/3 of the cost or lower compared to the official GoPro accessories.
GoPro Jaws Clamp Comparison
The first mount we are comparing is the Jaws Clamp.  Upon first inspection, both items appear to very similar in both design and dimensions. The GoPro mount does appear to be made of a higher quality material. Now one problem I experienced right away with the Sublimeware clamp is that it would not open. The rubber at the end of the clamp had fused together (which cheap rubber can do). I had to use a screwdriver and pry the end with quite a bit of force to get it to open. This could be a recurring problem if the mounts sits for extended periods without being used. As for tension on the clamp, both units seemed to have similar griping force. The GoPro brand has a rubber layer on the clamps handle which is nice, the Sublimeware version was plastic only. The other main difference was the rubber strap located on the inside of the clamp. The GoPro clamp allows for adjustment to help grip around tubular poles of different dimensions were as the Sublimeware's rubber strap was fixed and could not be adjusted, this means a secure connection around smaller poles might be difficult.
GoPro Jaws Clamp on Amazon: http://amzn.to/2ptkXYc
Sublimeware Jaws Clamp on Amazon: http://amzn.to/2pt83JA
Both units come with a gooseneck extender to help you get more reach and position flexibility. Both had a similar build and tension when moved. The Sublimeware is about 1 – 1/2 inches longer. There was a manufacturing flaw with the Sublimeware gooseneck. The buckle wound not slide fully into the receiver on the clamp. It appears as the molding was made a little to large in one spot. Whether this is a problem with all units or just the one I was testing is unclear at this point. This makes the gooseneck unusable as I would not trust my GoPro to stay in place.
All in all the GoPro Jaws mount is a better purchase in my opinion in both usability, design, and quality.
GoPro 3-Way Grip / Reacher Comparison
The GoPro 3-Way is probably one of my most used accessories and I was really curious to see how the Sublimeware 3-Way would hold up against the Official GoPro 3-Way. Visually they are both very similar, but it was quite apparent upon opening the package the sublimeware was not constructed with the same high-quality material as the official GoPro one. It did feel quite flimsy in the hand. A few quick tests proved that the Sublimeware unit did perform similarly to the official GoPro 3-way. One thing I did notice is the tripod that is hidden in the Sublimeware handle doesn't screw into the handle as nice as the GoPro version. It tended to bind up. It also did not lock the tripod in as nicely as the GoPro version. I did like the fact that Sublimeware included a nice wrist strap with their unit and I wish GoPro would as well.
All in all the Sublimeware's performance was not bad and was quite usable and a fraction of the cost of the GoPro unit. As for durability, I feel the GoPro 3-way would have better longevity. But that is only a guess.
GoPro 3 Way on Amazon: http://amzn.to/2p5qUba
My Final Thoughts on Generic GoPro Accessories
After thoroughly comparing both GoPro accessories I would have to say the GoPro Official mounts is a much better buy. GoPro has a quality that you can count on and with 3rd party mounts, it can be a gamble on what you get. Now, this may not apply to every accessory because I have used plenty of 3rd party thumb screws and sticky mounts that work great, however some items the lower cost of the products becomes very apparent. It's like the old saying "you get what you pay for". With that said 3rd party accessories do function and are maybe a good option if you are just starting out and don't want to break the bank. I do feel that some official GoPro accessories are a little overpriced, while others I feel are a good value. Because of the quality, I feel that my Official GoPro accessories will last me a lifetime. That makes them a great value, I have yet to break a GoPro mount and some of the generic accessories seem to lack in durability. In the long run, it makes for a better investment. Just my thoughts!
I'd like to hear your thoughts as well, please leave a comment and let me know what you think.
GoPro Vlogging Case | How To Connect A Microphone To The GoPro Hero 7 Black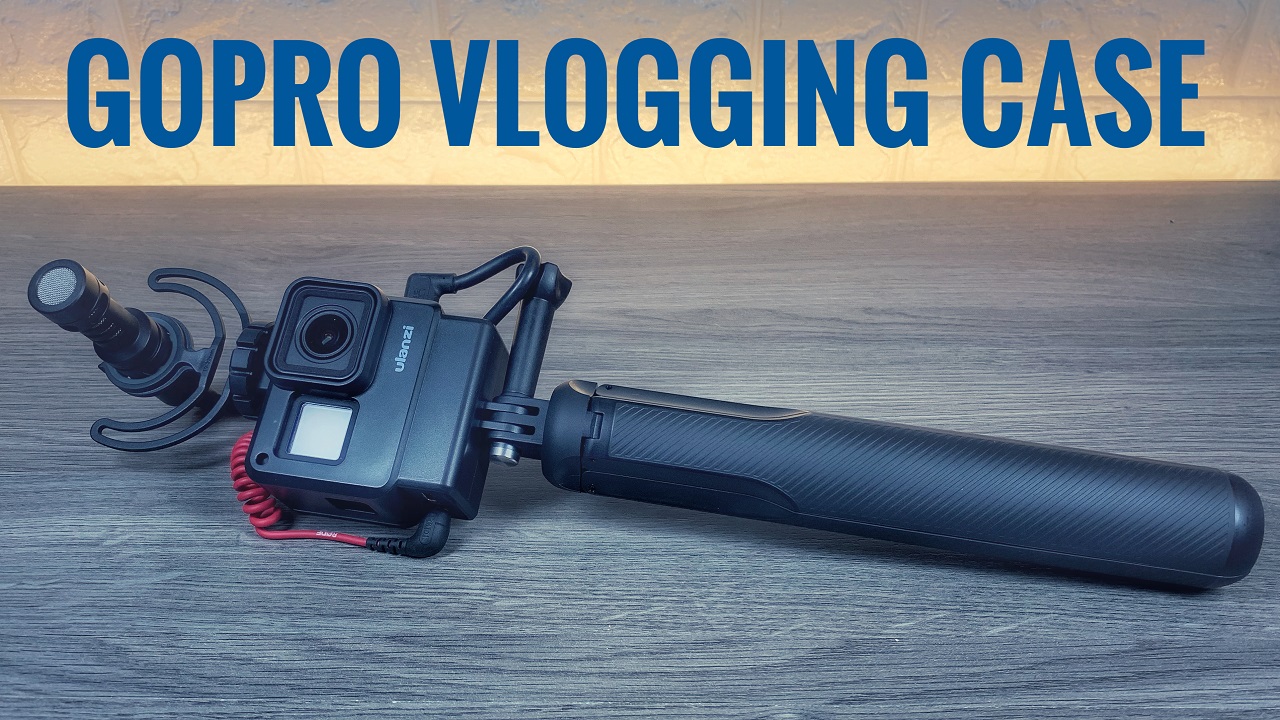 In this video review, we are taking a closer look at a new style of casie for the GoPro Hero 5/6/7 Black that is aimed at vloggers. This new style of case or as some would call it "housing" has a built-in cavity that can hold the GoPro microphone adapter. When connecting a microphone to the Hero 7 Black you must use GoPro's microphone adapter which for the most part is a big brick. In the past when you set up a GoPro vlogging rig you would have this adapter hanging off the back and it would always be in the way. There are some DIY methods for managing all these cables and adaptors but they really just were not all that convenient.
A few months ago these new styles of GoPro vlogging cases with a built-in microphone adapter holder started popping up on Amazon and eBay. I ordered one in to take a look at it and I really was quite impressed and wondered why it took so long for someone to come up with this idea. The other necessary component when setting up a GoPro Vlogging rig is you need a way to attach your microphone, most commonly this is called a cold shoe. In the past, there have been many offerings of aluminum GoPro cases that had a built in cold shoe and for the most part, they have always worked well (except dangle mic adapter). The downside to these cases is they were quite heavy and added a lot of bulk to your rig. This new style of vlogging case is made of durable plastic and is significantly lighter. They also feature a raised cold shoe for connecting a microphone, this raised cold shoe helps keep the microphone out of the GoPro's wide field of view.
You can watch our video review of this new style of GoPro Vlogging case that is compatible with the GoPro Hero 7 Black, Hero 6 Black and Hero 5 Black.
GoPro Vlog Case: https://amzn.to/2CysmeM
Rode Microphone: https://amzn.to/2CxL4TV
Fusion Grip: https://amzn.to/2TZANtE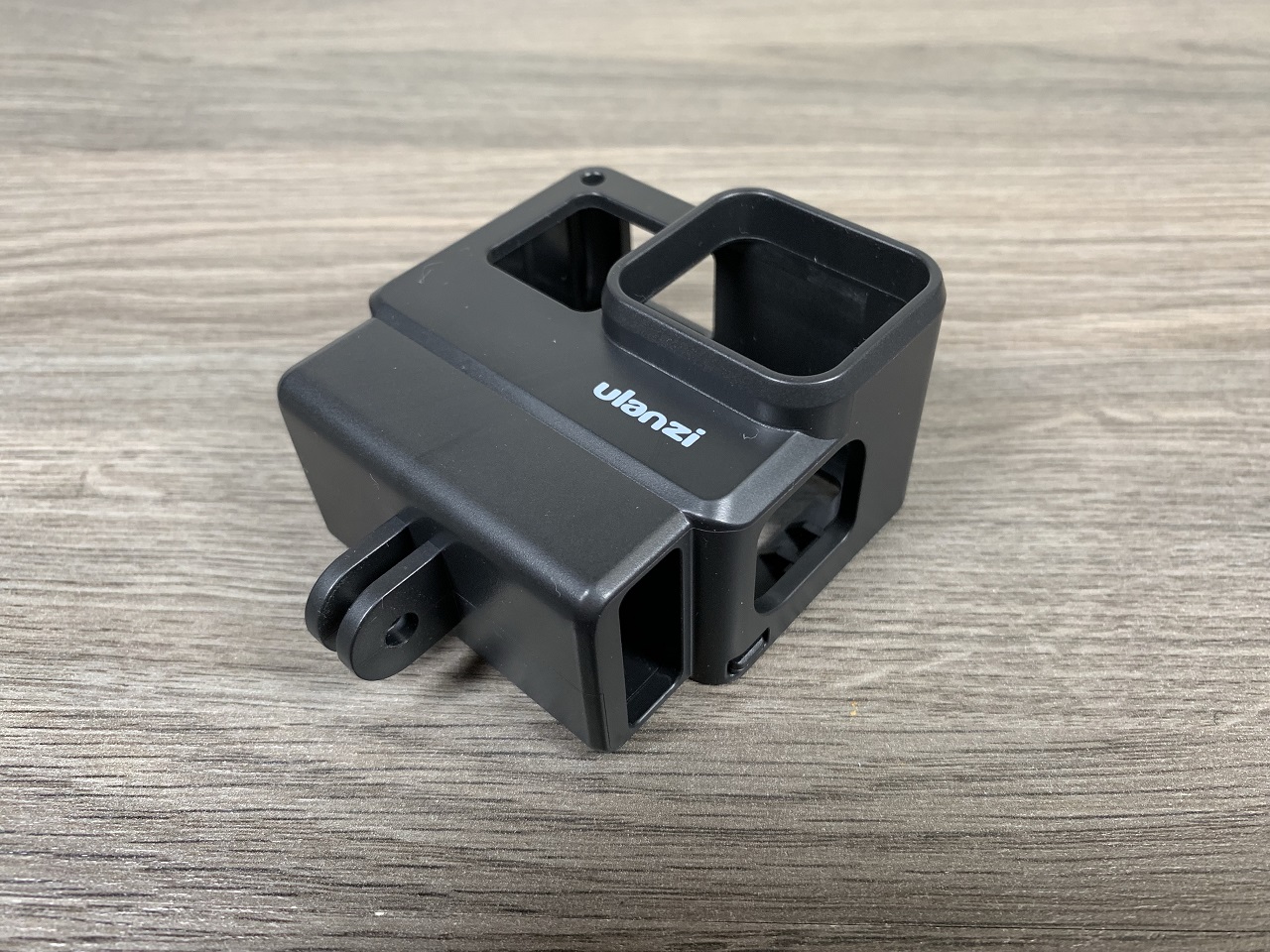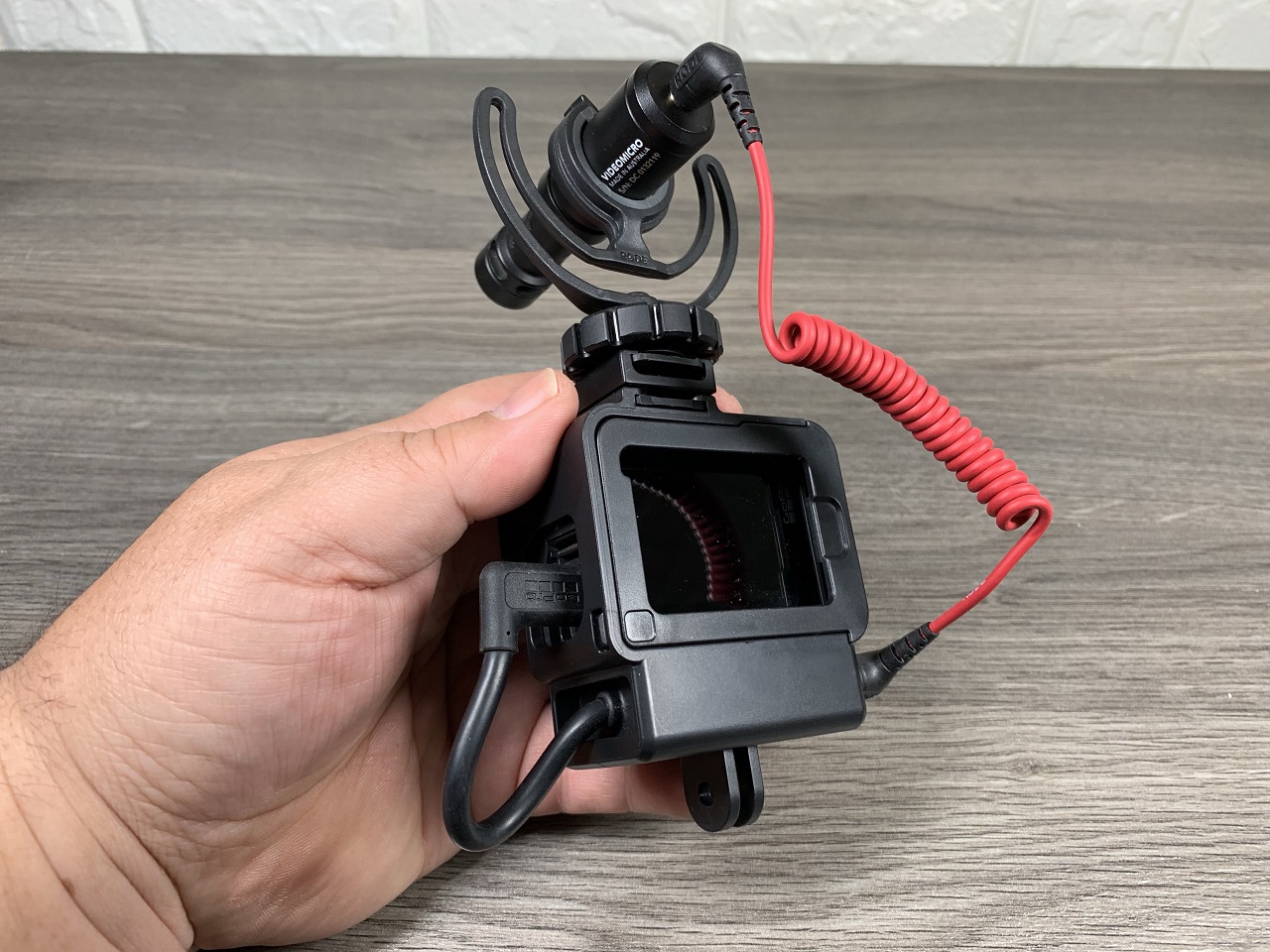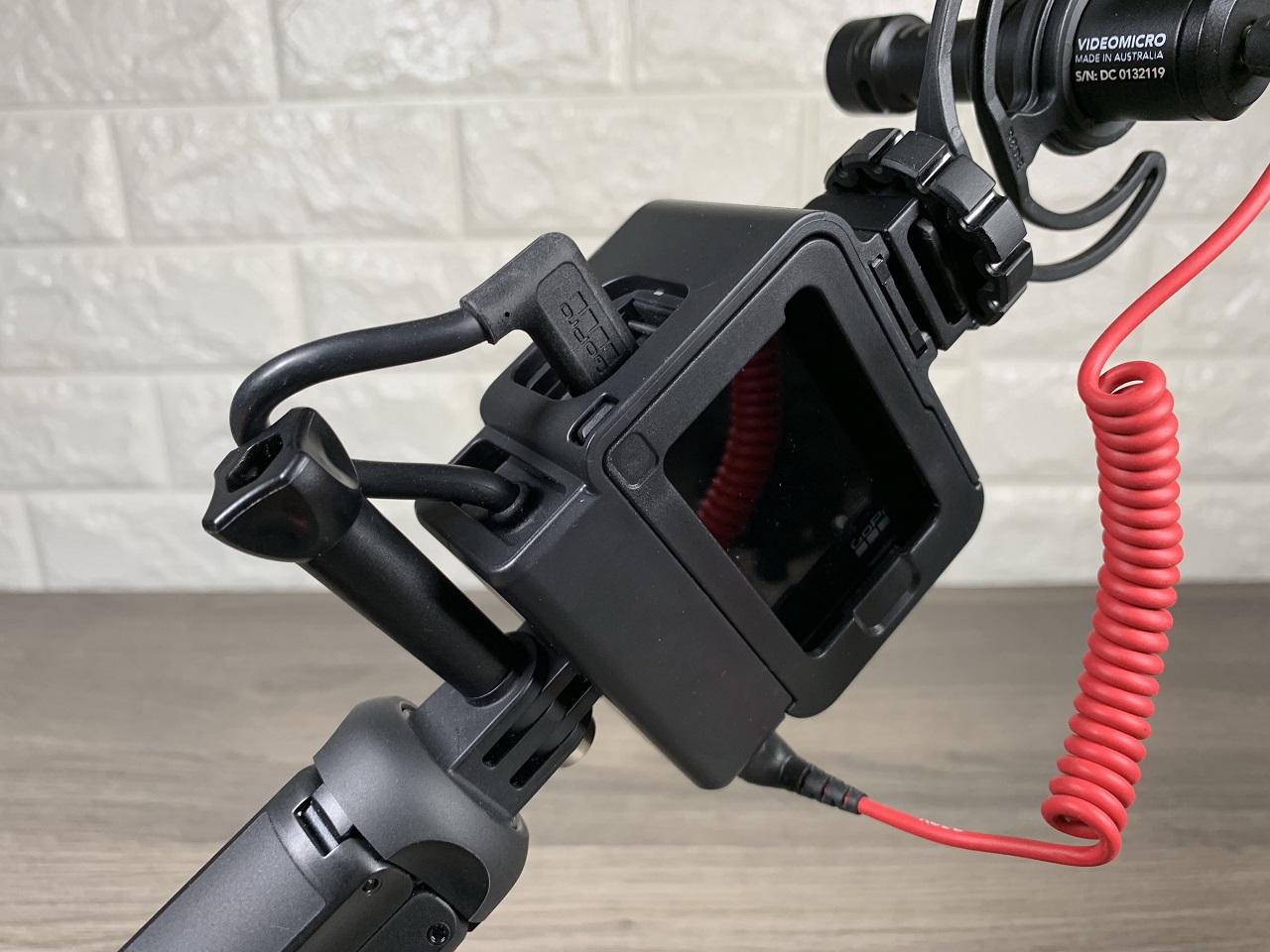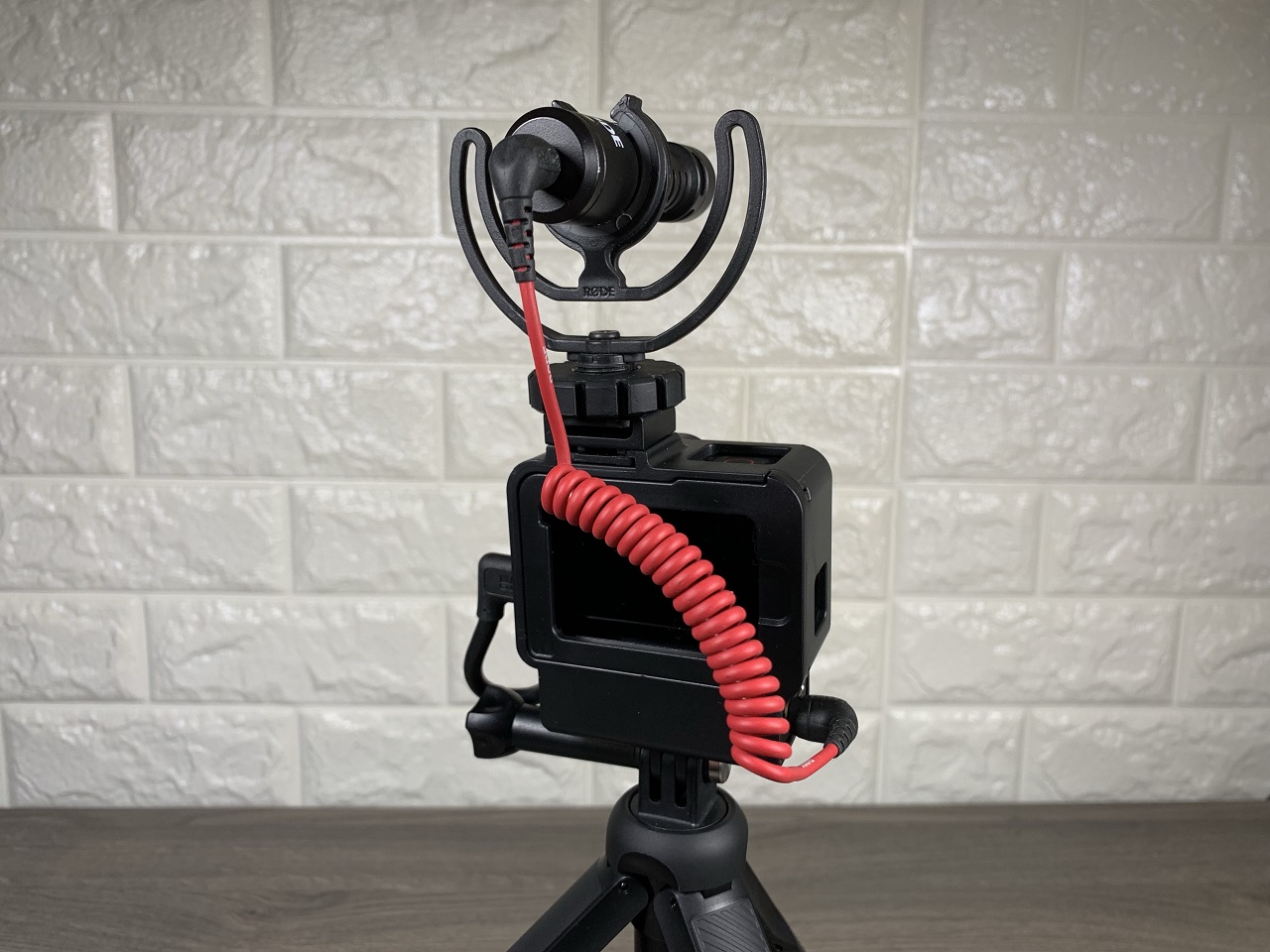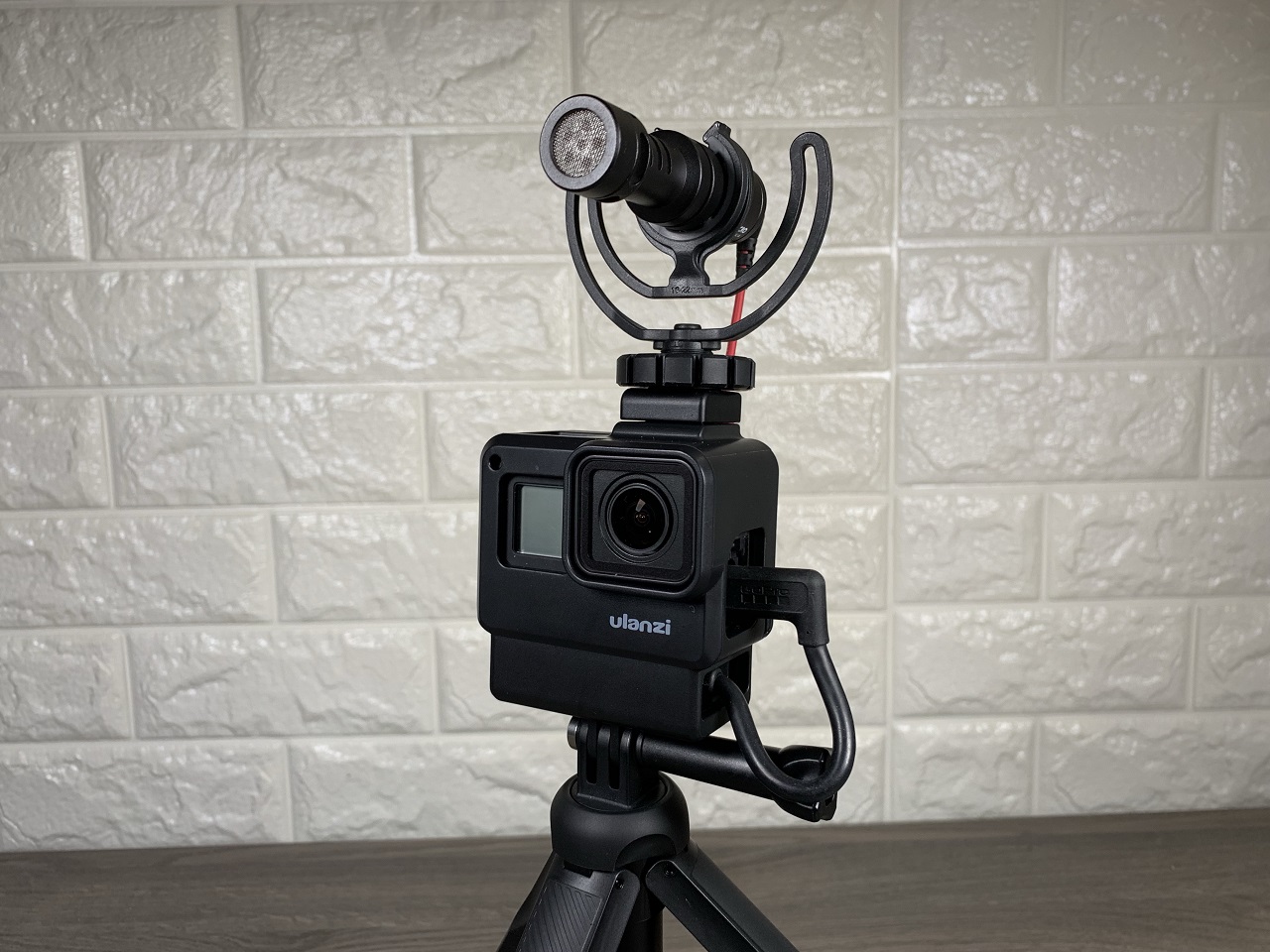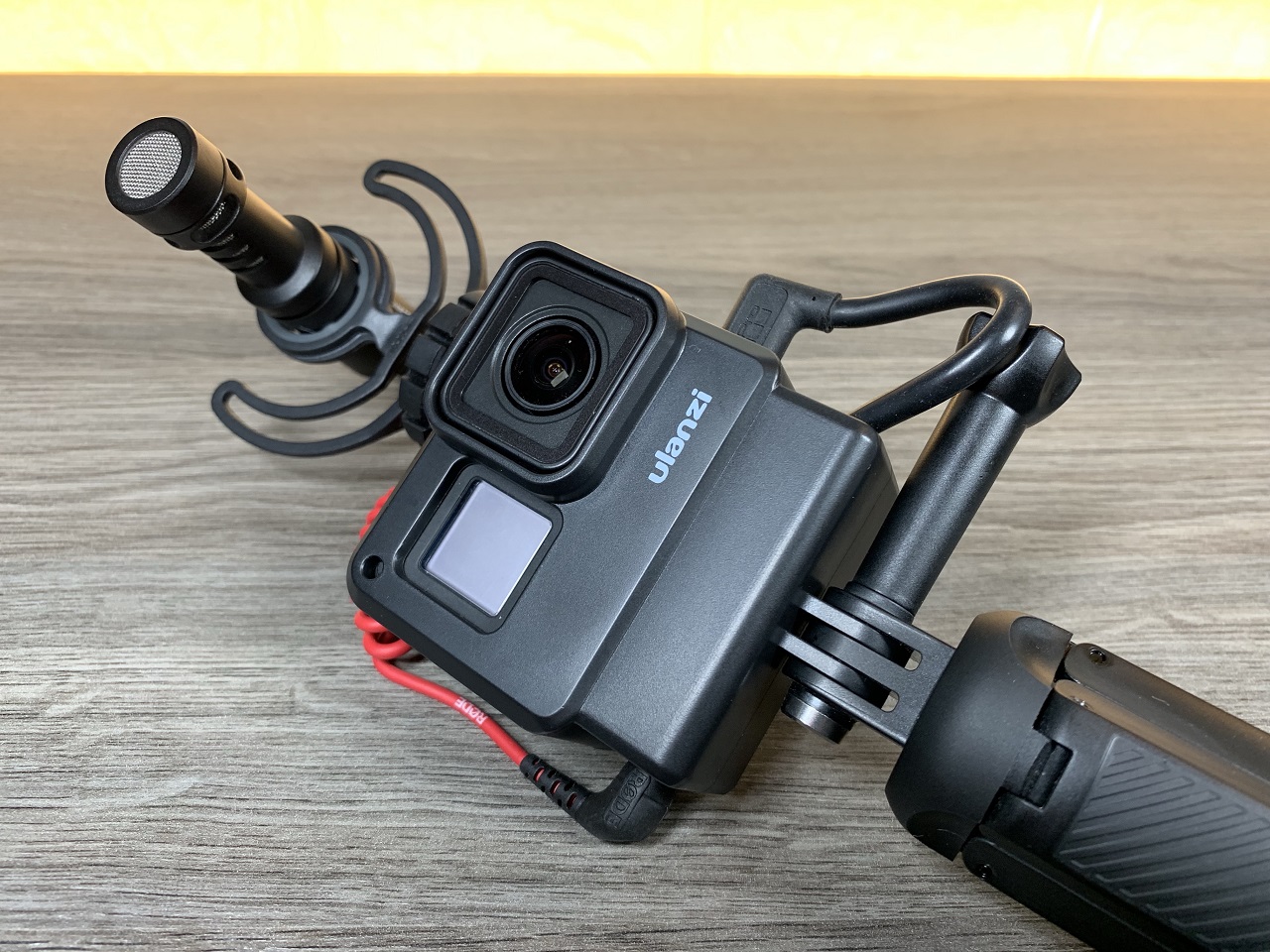 Dusk White Limited Edition Hero 7 Black Unboxing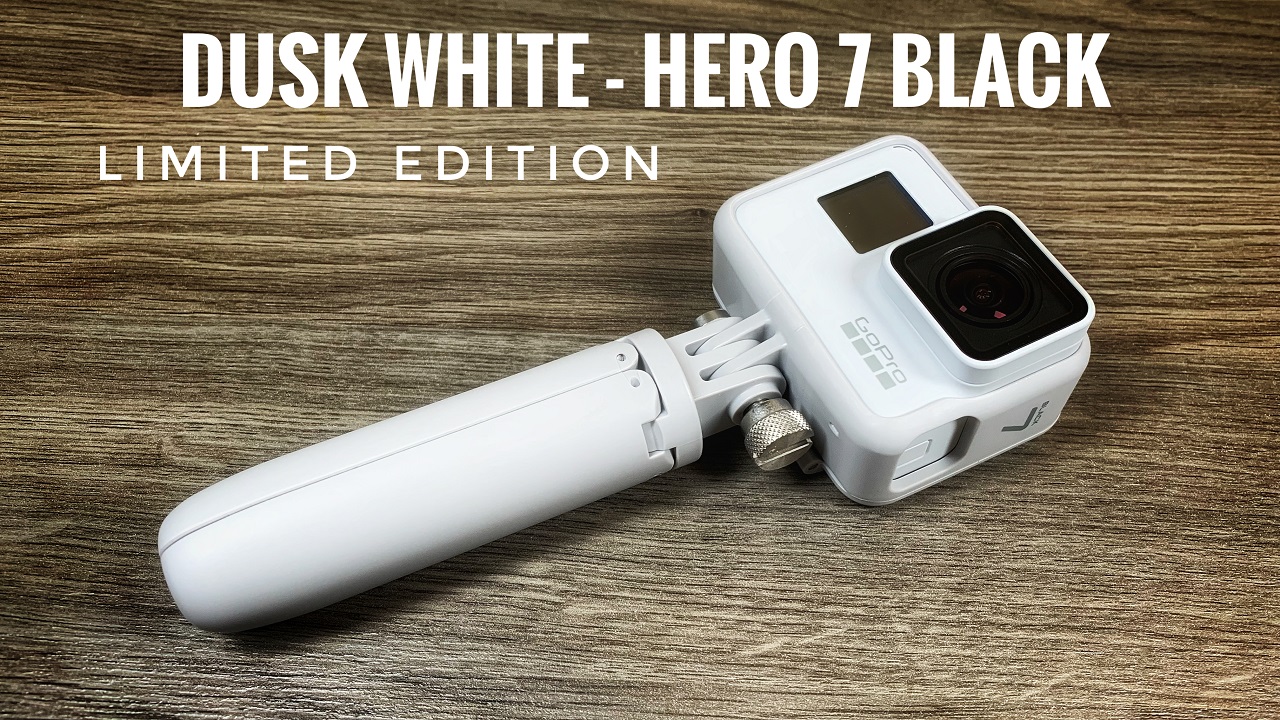 Here is a quick unboxing video of the new GoPro Hero 7 Black Dusk White Limited Edition that GoPro released on March 3. It is available for purchase on the GoPro website as well as select stores around the world. As of the posting of this article, it is not available on Amazon yet and I am not sure if it will be. This new Dusk White GoPro is not to be confused with the Hero 7 White which is GoPro's budget entry level camera, this is a full-fledged Hero 7 Black just with a new limited edition look. There are no hardware changes all internal components, specs, and features are the same as the original Hero 7 Black.