Stabilization Comparison | Hero 5 Black vs Hero 5 Session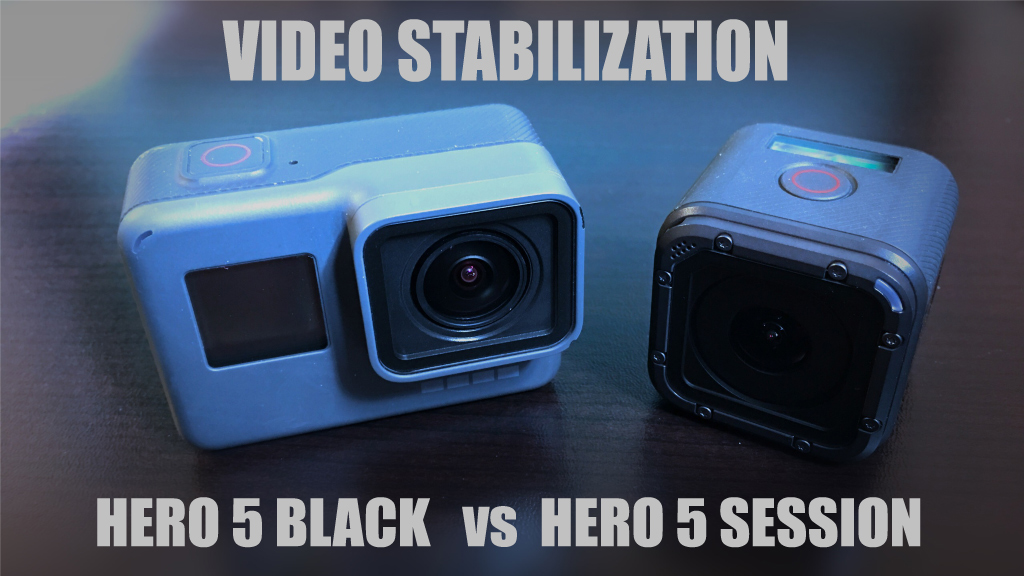 One of the welcome new features of the Hero 5 Black and the Hero 5 Session is the ability to stabilize video. This is not new technology by any means most of the top smartphones have implemented digital and optical image and video stabilization for several years now. However the Hero 5 duo is GoPros first attempt to implement this feature into its cameras. Stabilisation does not work when shooting in a 4K resolution as it uses a technique of cropping 10% of the video frame to achieve smoother footage.
I opted to do a test to see what the image stabilization difference is between the Hero 5 Black and The Hero 5 Session if any. My tests concluded that booth do a similar job smoothing out the footage. It's not a mind-blowing smoothness by any stretch, in fact, I find my iPhone 6s Plus has better image stabilization built it but definitely a noticeable difference than footage with stabilization turned off. It's a good start for GoPro and something they can build on and improve with new generations.
GoPro along with the Hero 5's released a new handheld gimbal stabilizer for GoPro Hero 5 Black that is also compatible with the Hero 4 cameras called the Karma Grip. This handheld gimbal is simply amazing at capturing Hollywood cinematic smooth footage. We will be doing a full in-depth review of the Karma Grip soon.
Karma Grip Canadian Amazon: http://amzn.to/2mDXn7f
Karma Grip U.S. Amazon: http://amzn.to/2mDTO0J
Watch our video to view raw GoPro footage comparing the Hero 5 Black against the Hero 5 session to see which has better stabilization.
Tips & Tricks For The GoPro Hero 7 Black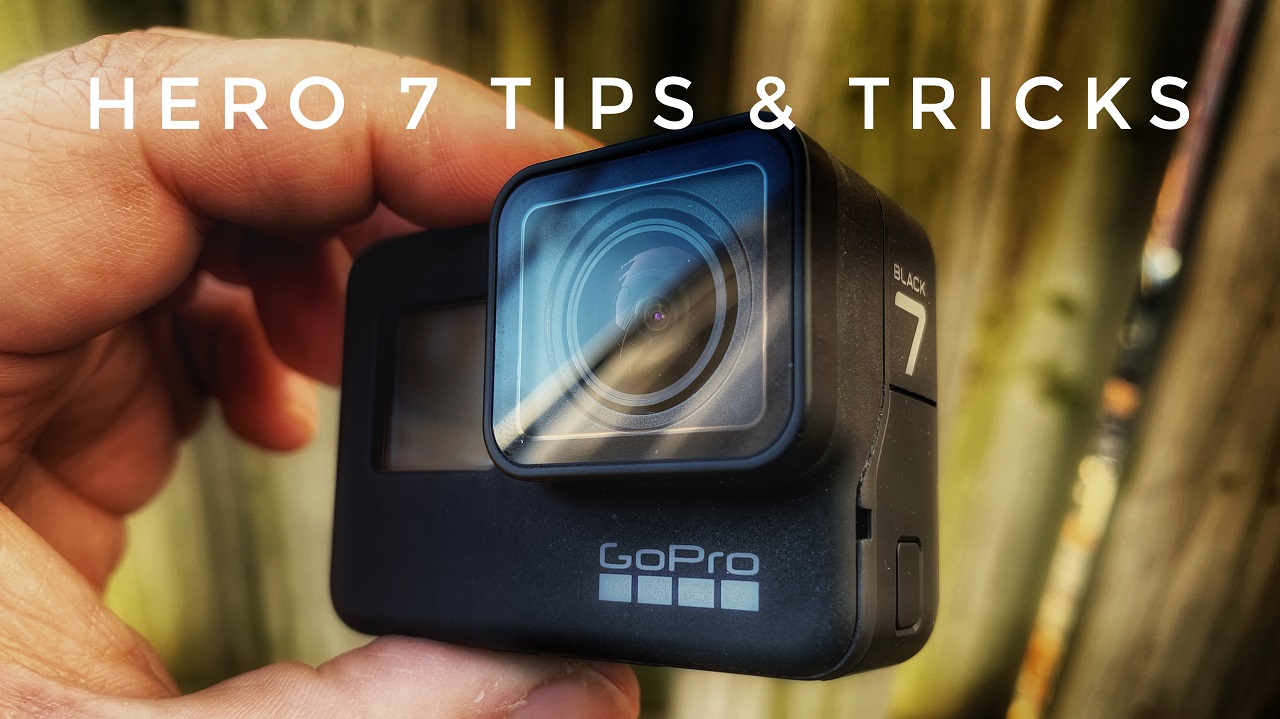 Every year I put together a tips and tricks video for the current generation of GoPro Cameras as a way to help new users get the most out of their GoPro. Some of these tips are similar to the older GoPro"s but there are some new tips that are unique for the Hero 7 Black. Some of the tips include:
Removing Protective Lens Cover
Removing Battery Door
Front LCD Navigation
Charing/Using With Power Banks
ISO Settings for Time-Lapses
Flat Colour Profile
Disabling LED's & Beeps
Playback Footage In SlowMotion
Battery Saving Tips
Watch our YouTube tips and tricks video for the GoPro Hero 7 Black.
Buy GoPro Hero 7 Black: https://amzn.to/2D5Ykjg
Hero 7 Black Beginners Guide | How To Get Started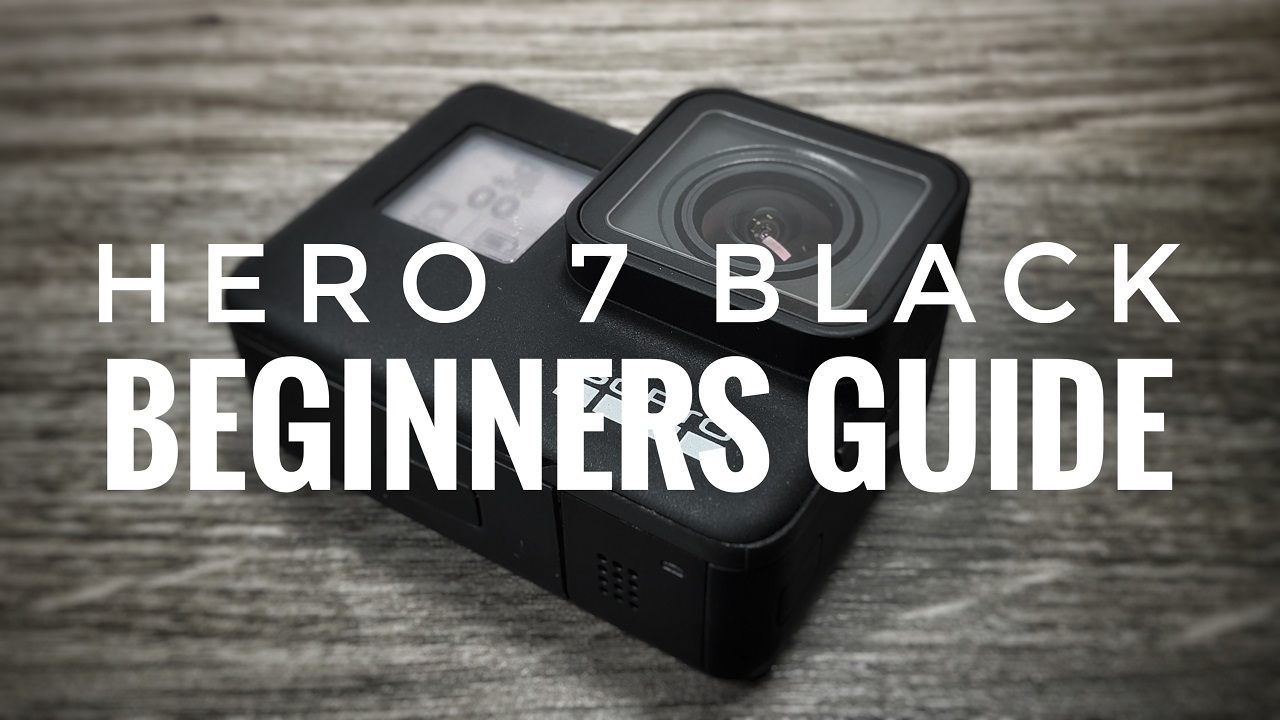 Every year when GoPro releases a new generation camera we always create a beginners guide to help those who are brand new and have or will be purchasing their very first GoPro. In September GoPro introduced the new GoPro Hero 7 Black and so we have created a newly updated beginners guide just for it. This beginners guide is created for those who have no experience and have never used a GoPro. In this beginners guide, we cover such topics including:
Unpacking your new GoPro Hero 7 Black.
How to mount your GoPro Hero 7 Black.
Install the battery in the Hero 7 Black.
How to charge the GoPro Hero 7 Black.
Best memory for the Hero 7 Black.
Powering on and setup of the Hero 7 Black.
Connecting the Hero 7 Black to the GoPro Quick app.
Shooting modes on the Hero 7 Black.
Menu tour of the Hero 7 Black.
Voice commands for the Hero 7 Black
How to use quick capture.
Essential gear for the GoPro Hero 7 Black.
This is part one in our beginners guide series for the Hero 7 Black. Part 2 will cover what to do next once you have filmed some great content. We will go over how to transfer your content to your smartphone or tablet so you can share it and even edit it for those who want to take their GoPro content a step further. We will also cover the GoPro app and GoPro Quik app in more detail.
Hero 7 Black: https://amzn.to/2Djgyis
Best Memory: https://amzn.to/2qmyLmX
Other GoPro Hero 7 Black gear to consider.
GoPro Shorty: https://amzn.to/2JuD885
GoPro Charger: https://amzn.to/2PuDaT5
Floating Hand Grip: https://amzn.to/2PBkLnx
GoPro Case: https://amzn.to/2qnej5x
Silicone Sleeve: https://amzn.to/2yKAVBh
Power Bank: https://amzn.to/2SzgzDD
GoPro Backpack: https://amzn.to/2qmRVZP
Extension Pole: https://amzn.to/2PxLtNL
Bike Mount: https://amzn.to/2EXcAxG