Ultimate Portable Charging Setup For Your GoPro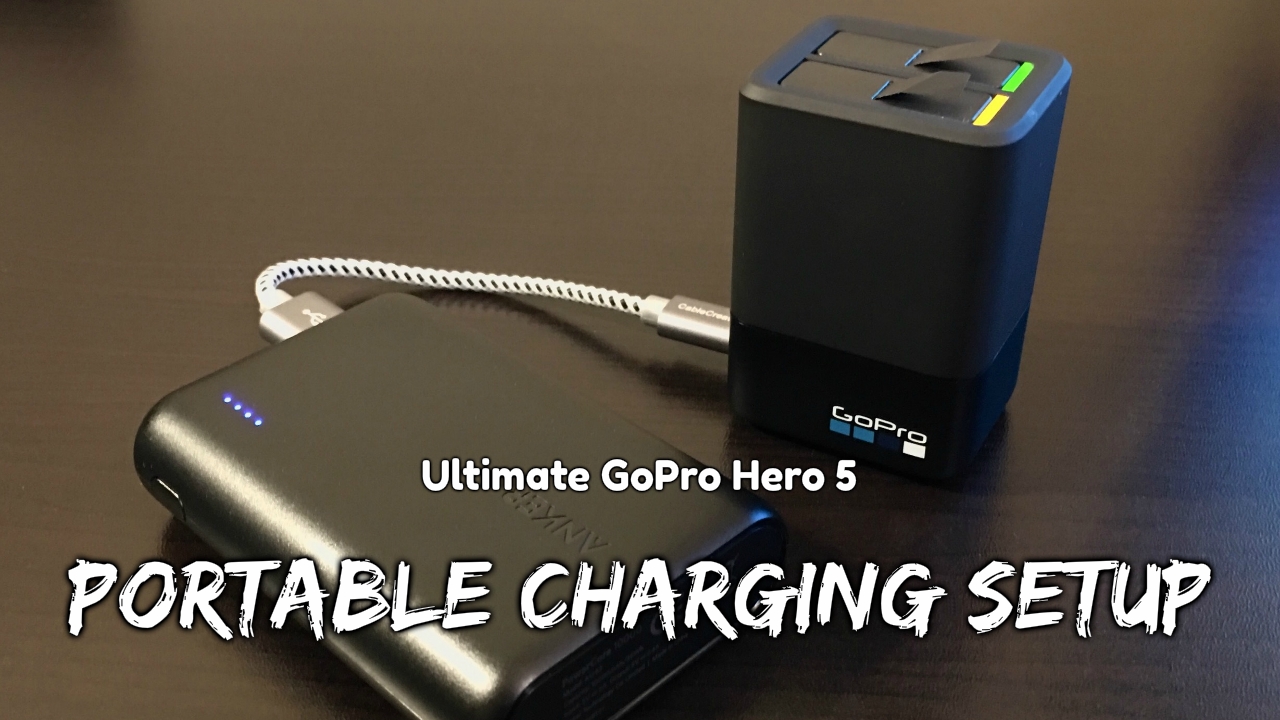 There are many chargers and power banks on the market to keep your GoPro Hero 5 powered up, however, there is one setup that is a must for keeping your GoPro powered while on the Go.
Personally, my favorite brand of power-bank is Anker. I have used many over the years and I find Anker has one of the best quality power banks for GoPro on the market today. Their design is simple yet stylish and I find them to be rugged with a nice quality build. Anker makes one of the best GoPro power banks and they come in a variety of sizes to suit your needs.
Now if you are a hiker or mountain biker and want to be able to recharge your batteries on the go, one of the best setups you can have utilizes a power bank and the GoPro Dual Charger. There are many chargers you can choose from but what makes the GoPro Dual Charger your best choice is in the fact that it is a closed unit. This means when you insert your batteries for charging they will stay in place and wont be jostled loose with movements or hard bumps. This allows you to plug the GoPro Dual charger into a power bank and charge while in a camera bag or backpack. Paired with an Anker power bank you will have your GoPro batteries charged quickly and safely all while on the move. Other 3rd party multi chargers work well when stationary, but are not capable of charging on the go and for me, that is an important feature.
Here is a list of items needed for portable GoPro charging.
U.S Amazon Pricing
Anker PowerCore 10000: http://amzn.to/2kLOTMG
GoPro Hero 5 Dual Charger: http://amzn.to/2kLU4w7
Canadian Amazon Pricing
Anker PowerCore 10000: http://amzn.to/2kJAOwh
GoPro Hero 5 Dual Charger: http://amzn.to/2lhvGBk
This setup will work for previous versions of the GoPro Hero. You will just need to order the appropriate charger for your camera.
GoPro Vlogging Case | How To Connect A Microphone To The GoPro Hero 7 Black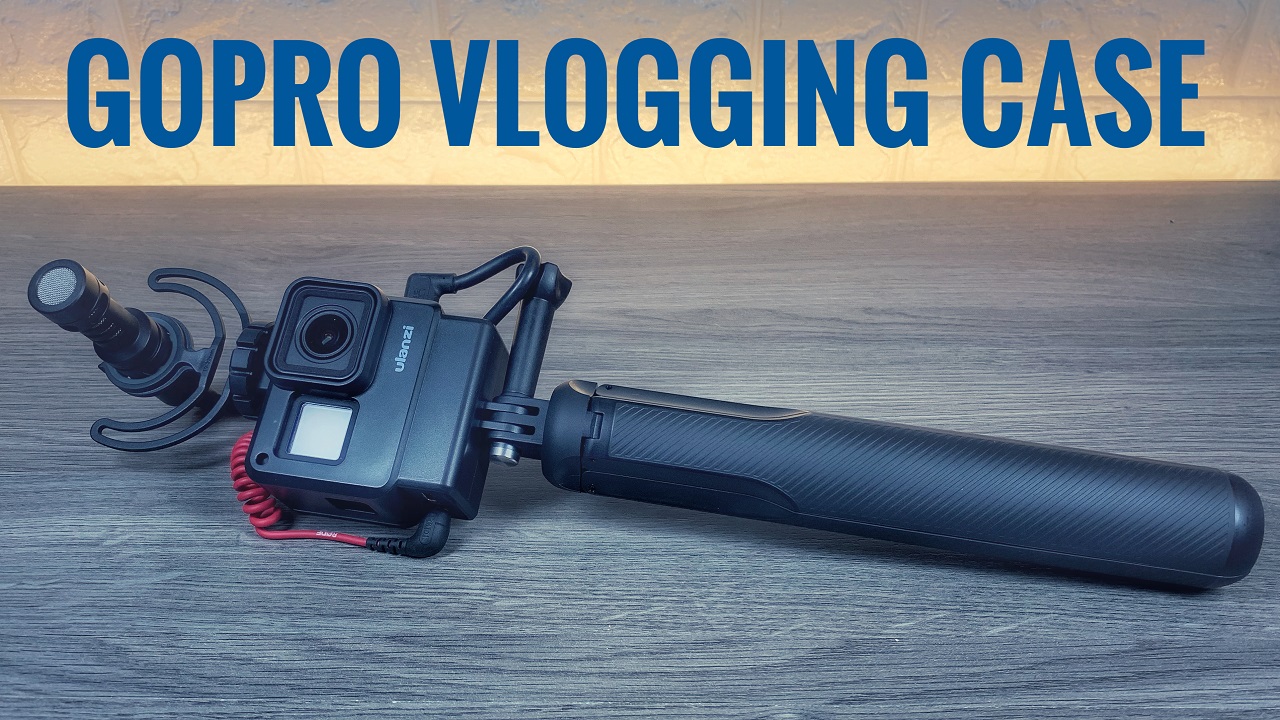 In this video review, we are taking a closer look at a new style of casie for the GoPro Hero 5/6/7 Black that is aimed at vloggers. This new style of case or as some would call it "housing" has a built-in cavity that can hold the GoPro microphone adapter. When connecting a microphone to the Hero 7 Black you must use GoPro's microphone adapter which for the most part is a big brick. In the past when you set up a GoPro vlogging rig you would have this adapter hanging off the back and it would always be in the way. There are some DIY methods for managing all these cables and adaptors but they really just were not all that convenient.
A few months ago these new styles of GoPro vlogging cases with a built-in microphone adapter holder started popping up on Amazon and eBay. I ordered one in to take a look at it and I really was quite impressed and wondered why it took so long for someone to come up with this idea. The other necessary component when setting up a GoPro Vlogging rig is you need a way to attach your microphone, most commonly this is called a cold shoe. In the past, there have been many offerings of aluminum GoPro cases that had a built in cold shoe and for the most part, they have always worked well (except dangle mic adapter). The downside to these cases is they were quite heavy and added a lot of bulk to your rig. This new style of vlogging case is made of durable plastic and is significantly lighter. They also feature a raised cold shoe for connecting a microphone, this raised cold shoe helps keep the microphone out of the GoPro's wide field of view.
You can watch our video review of this new style of GoPro Vlogging case that is compatible with the GoPro Hero 7 Black, Hero 6 Black and Hero 5 Black.
GoPro Vlog Case: https://amzn.to/2CysmeM
Rode Microphone: https://amzn.to/2CxL4TV
Fusion Grip: https://amzn.to/2TZANtE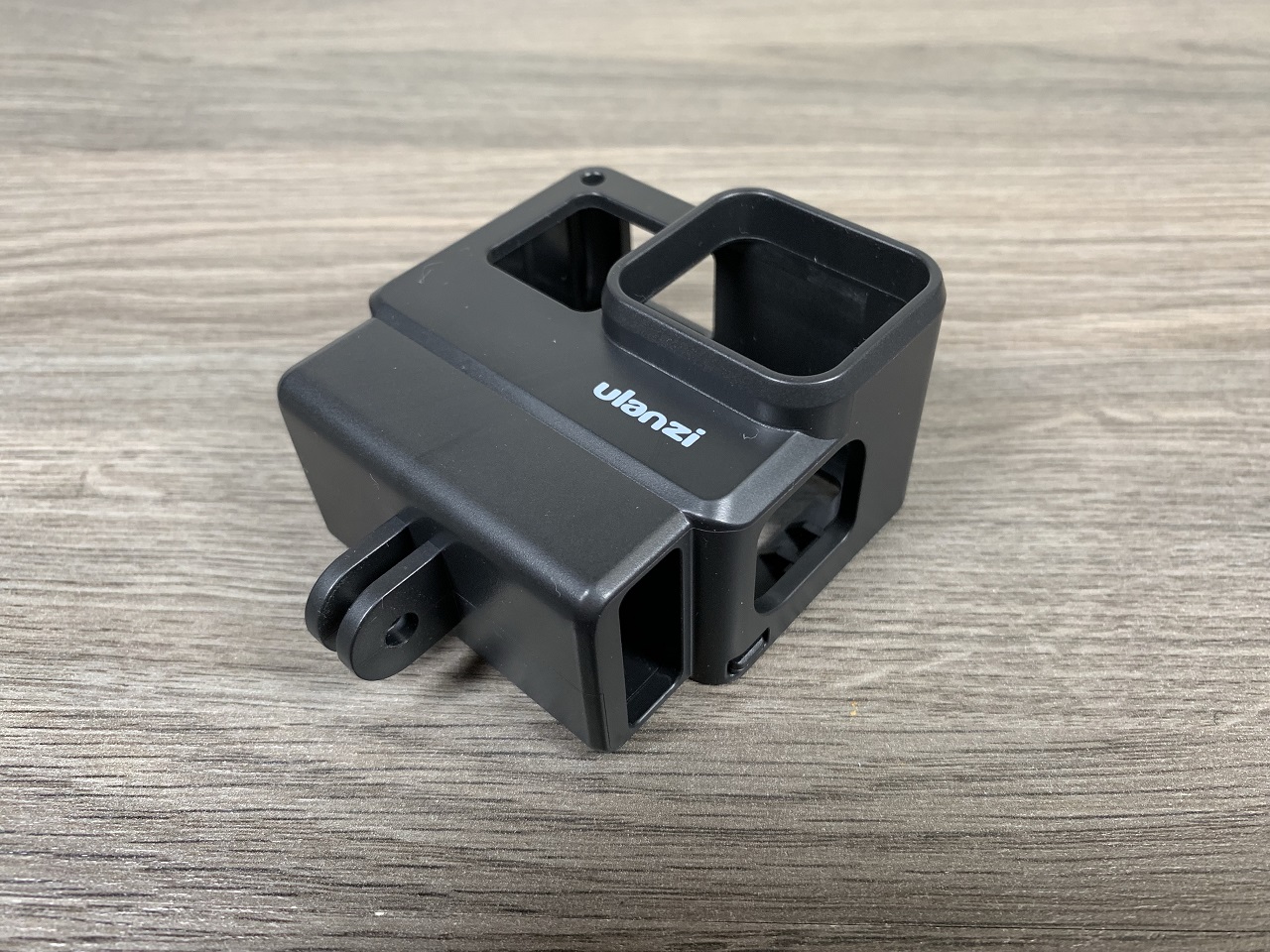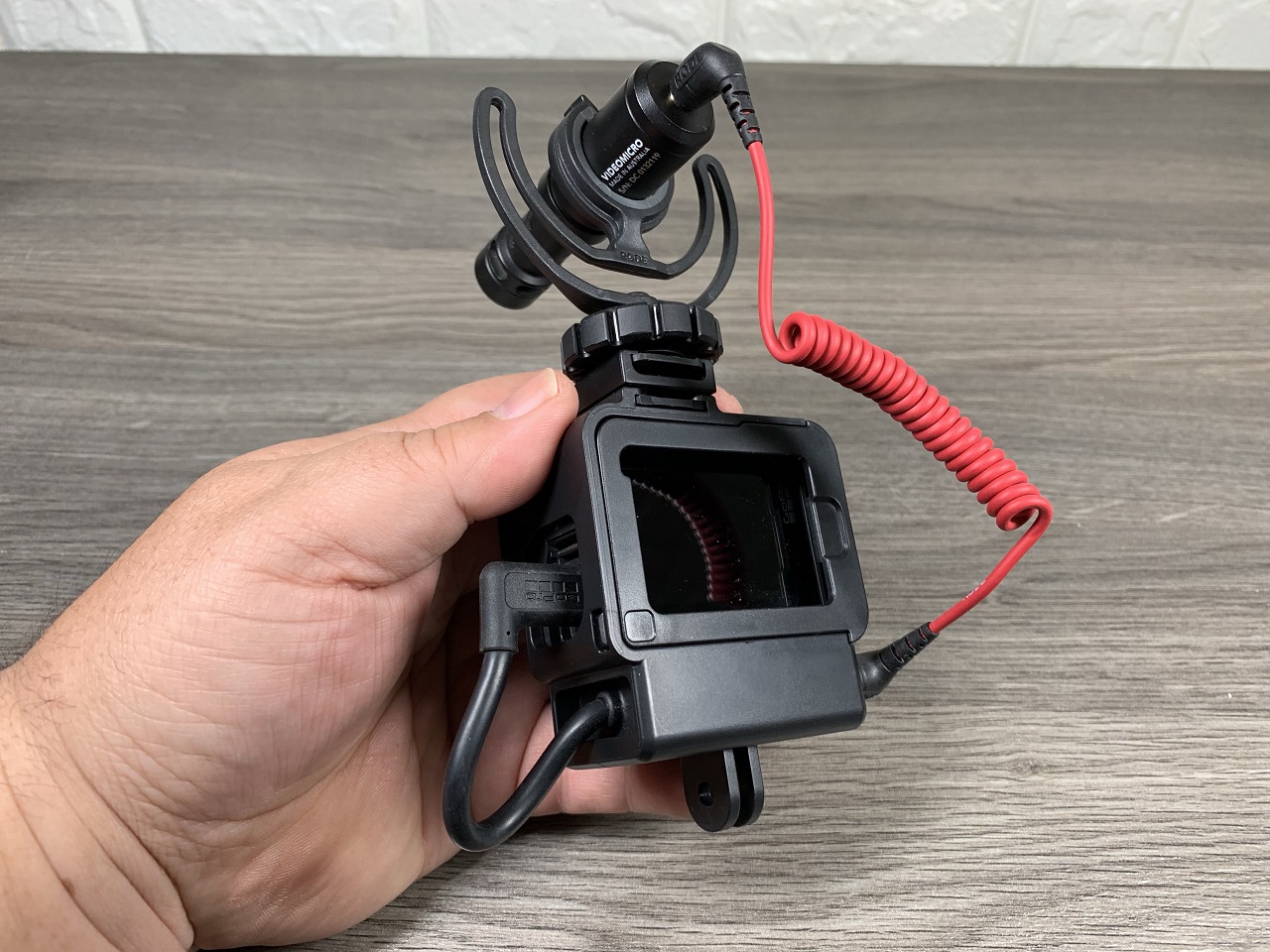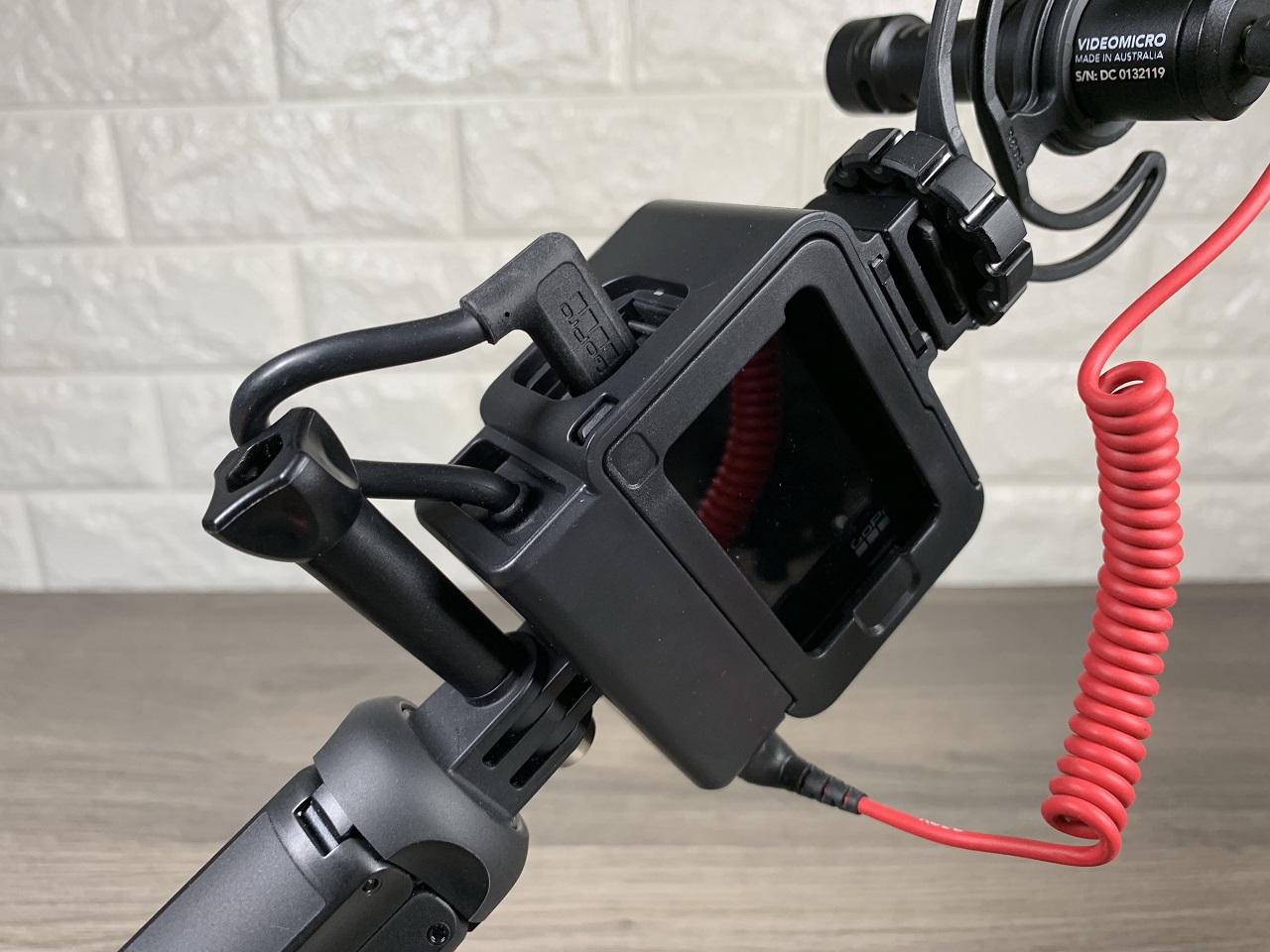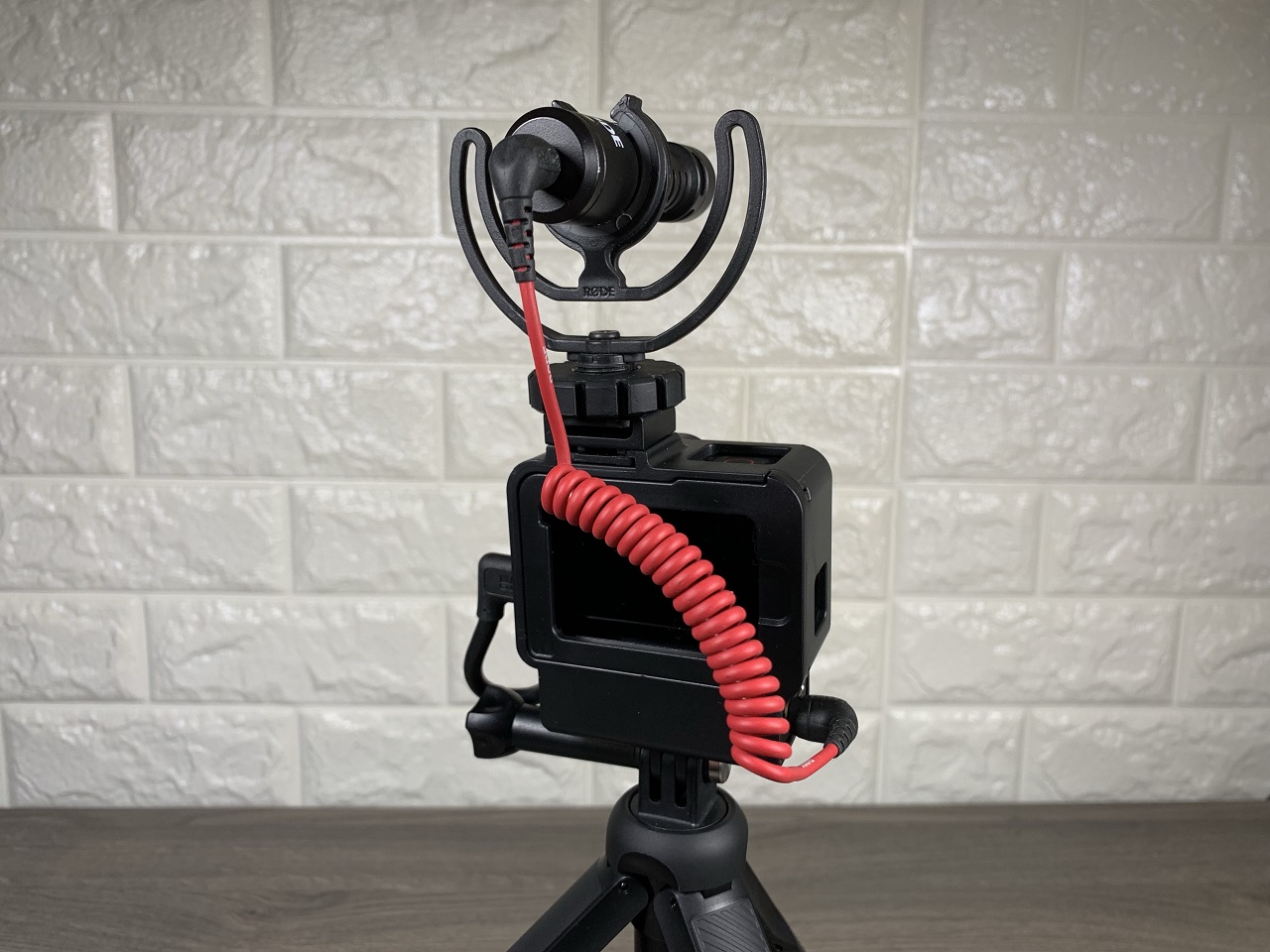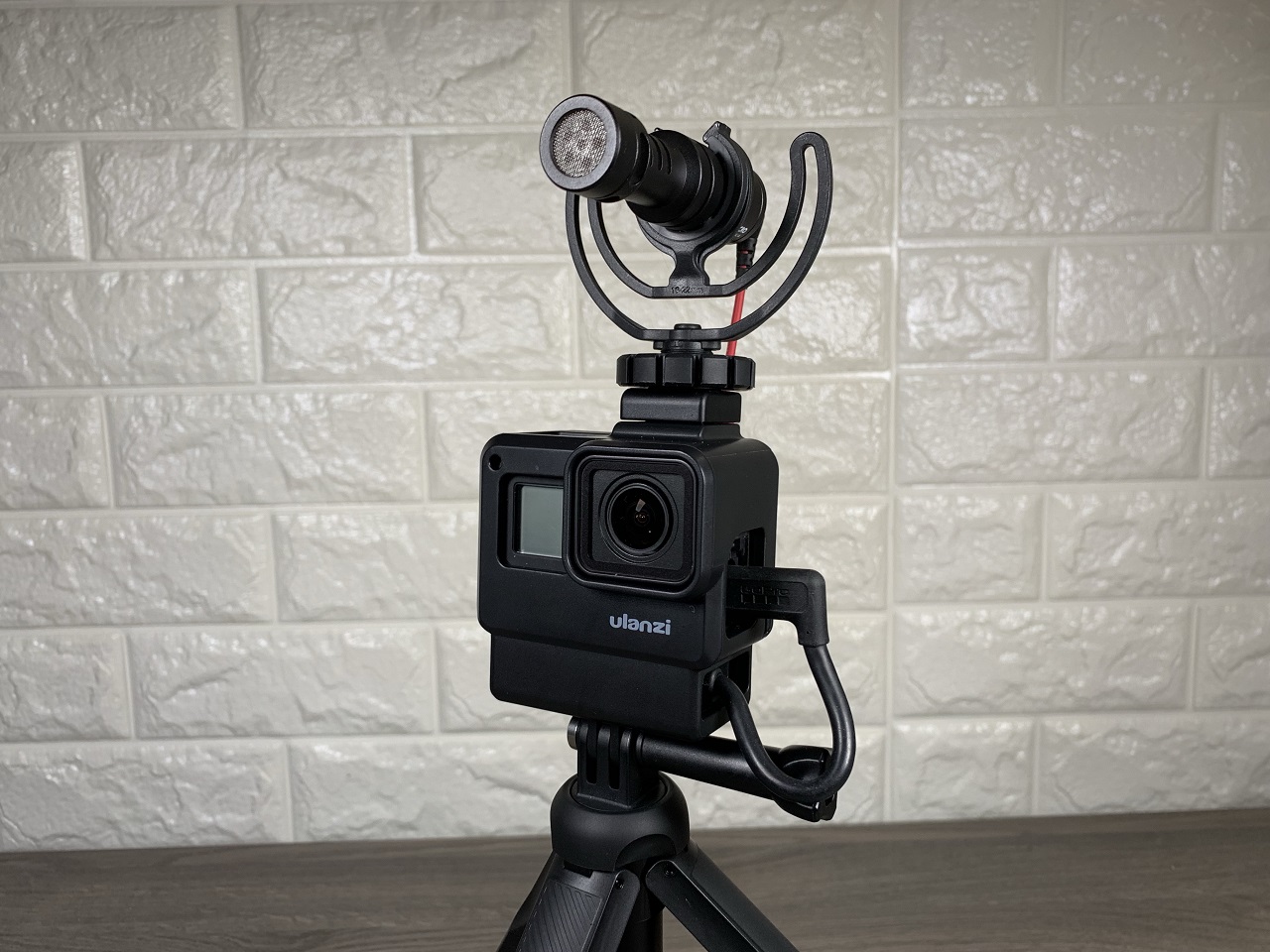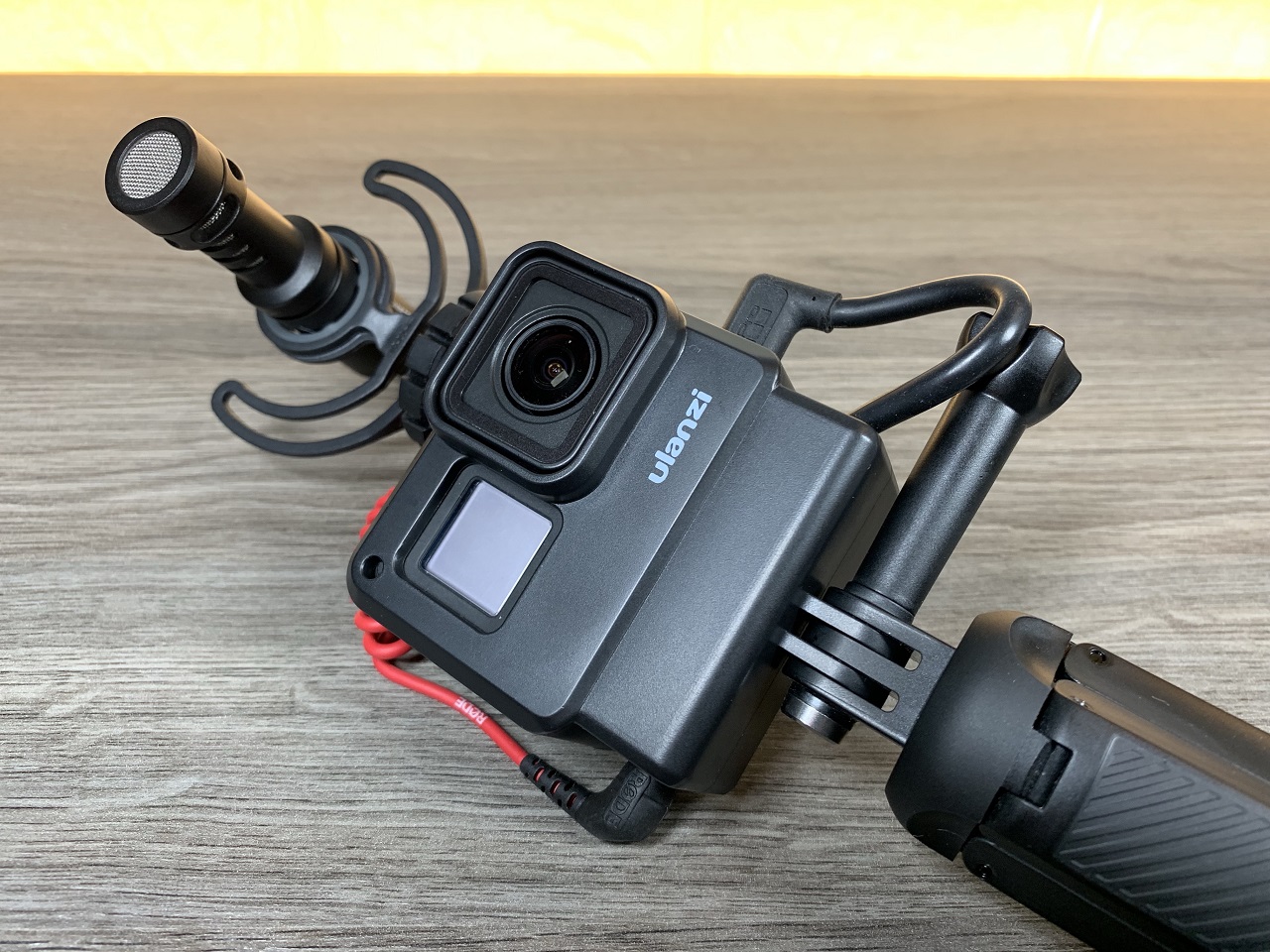 Dusk White Limited Edition Hero 7 Black Unboxing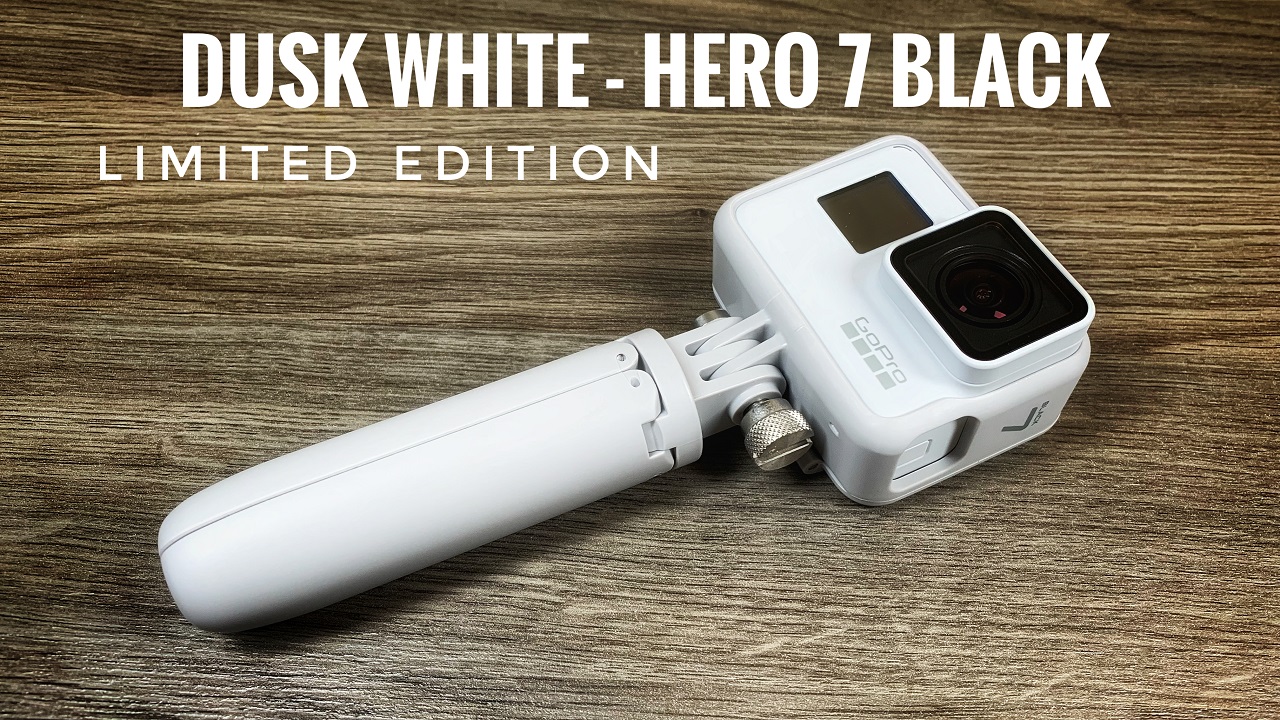 Here is a quick unboxing video of the new GoPro Hero 7 Black Dusk White Limited Edition that GoPro released on March 3. It is available for purchase on the GoPro website as well as select stores around the world. As of the posting of this article, it is not available on Amazon yet and I am not sure if it will be. This new Dusk White GoPro is not to be confused with the Hero 7 White which is GoPro's budget entry level camera, this is a full-fledged Hero 7 Black just with a new limited edition look. There are no hardware changes all internal components, specs, and features are the same as the original Hero 7 Black.