What Is Better? Video Mode or Photo Mode for Drive-Lapses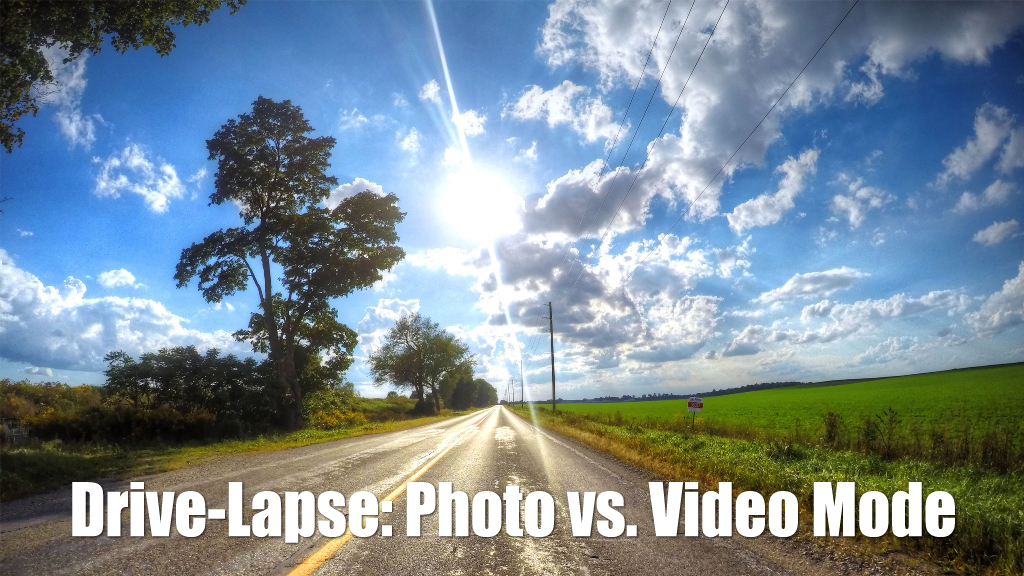 A fun thing to do with your GoPro Hero 5 is to create driving time lapses also referred to as a Drive-Lapse. This can be a great idea if you are heading on a road trip and want to use the driving footage in your edited videos.
What is Better – Video Mode or Photo Mode for Drive-Lapses?
Just like a traditional time-lapse you have the option of recording you drive lapse using video time-lapse mode or photo time-lapse mode. This has to be one of the questions I get asked the most. What is better? photo mode or video mode when creating GoPro time-lapses or "dive-lapses" and what is the difference.
What Is The Difference Between Video and Photo Time-Lapses?
GoPro Video Time Lapse Mode: This mode is quick and easy, just put your camera in time-lapse mode and hit the record button. When your done driving stop recording and your drive-lapses is now ready and waiting for you on your GoPro's memory card. You can do some mild editing if you choose or you can post and share it on social media right away all while on the go. So that is a huge pro for capturing a time lapse in video mode. Quick, easy and ready to share. A negative of time lapses created in video mode is the limitations in editing.
GoPro Photo Time Lapse Mode: Now when you are capturing a time lapse in photo mode on your GoPro it records a series of still images. These photos need to be edited and compiled in a video editor. This can be time-consuming and for the most part, it will require a desktop computer or laptop to do so. So GoPro photo mode time-lapses are definitely not an instant gratification type of time lapse. Now with that said photo mode time lapses have many more possibilities during the editing process. You are able to edit the image sequence in LightRoom to create some absolutely stunning results one could almost use the word epic. In addition, another feature you are able to do with GoPro time-lapse photo mode is the ability to add image blending to the sequence that can create a really nice blurred effect. I always find the quality of the final output to be better when captured in photo mode.
How To Choose What Mode To Use?
The best advice I can give in whether to capture your drive-lapse in video or photo mode is basically this. If you just want a quick drive lapse that you can share instantly or just some quick b-roll footage for a video montage you are creating then your best to film in time-lapse video mode. However, if you want to create a stunning nicely edited drive lapse video with vivid crisp colors that will be the prominent feature of a video then definitely choose photo time-lapse mode. You will be more pleased with the final results.
You can watch the video posted at the top of the page I have included some sample footage of both modes. Hope this helps!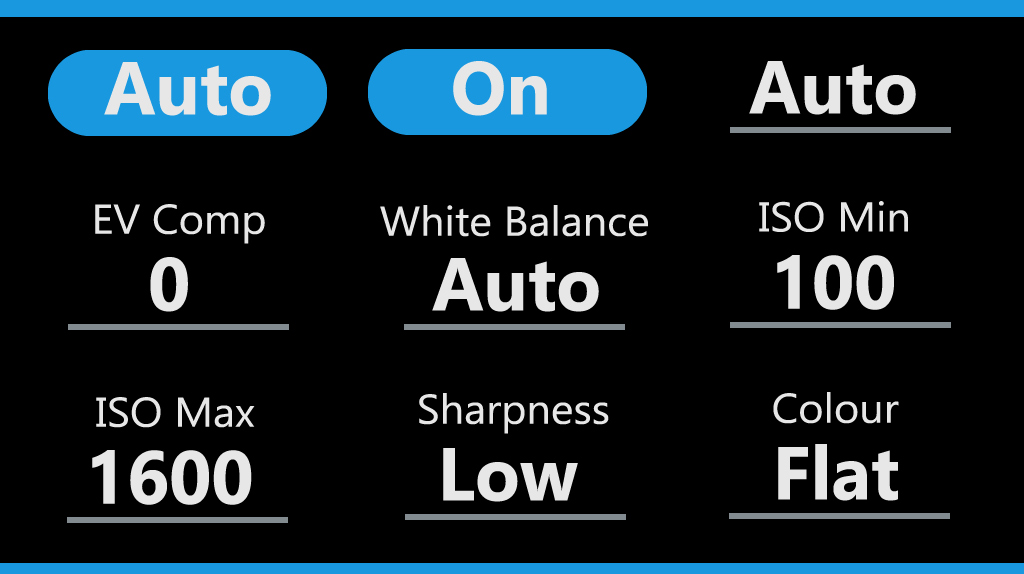 Here is another video in our series of GoPro tutorials for beginners. Did you just pick up your very first GoPro, perhaps the new Hero 7 Black and are a little confused on what Protune is, what it's for, and how to use it. In this video, I go over in detail what Protune is and when you would want to use it. For the demonstration, I am using a GoPro Hero 7 Black, if you own a Hero 6 Black or even a Hero 5 Black you can still follow along as the setting are still the same, however how you access protune is different. Protune is similar to shooting in manual mode on a DSLR camera, but if you are new to photography or videography don't let that scare you. Portune is easy to use and there are some really useful tools included that everyone should use. Follow along with our YouTube tutorial.
Tips & Tricks For The GoPro Hero 7 Black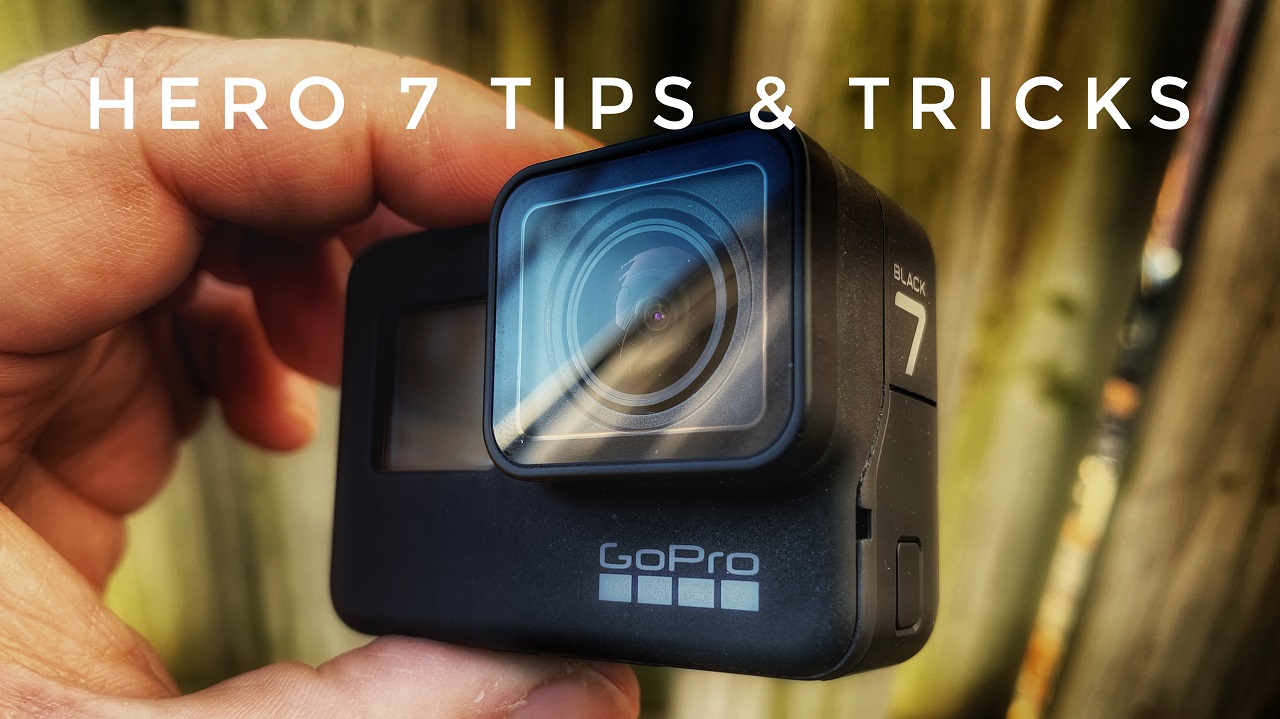 Every year I put together a tips and tricks video for the current generation of GoPro Cameras as a way to help new users get the most out of their GoPro. Some of these tips are similar to the older GoPro"s but there are some new tips that are unique for the Hero 7 Black. Some of the tips include:
Removing Protective Lens Cover
Removing Battery Door
Front LCD Navigation
Charing/Using With Power Banks
ISO Settings for Time-Lapses
Flat Colour Profile
Disabling LED's & Beeps
Playback Footage In SlowMotion
Battery Saving Tips
Watch our YouTube tips and tricks video for the GoPro Hero 7 Black.
Buy GoPro Hero 7 Black: https://amzn.to/2D5Ykjg