Aluminium Frame for GoPro Hero 5 Black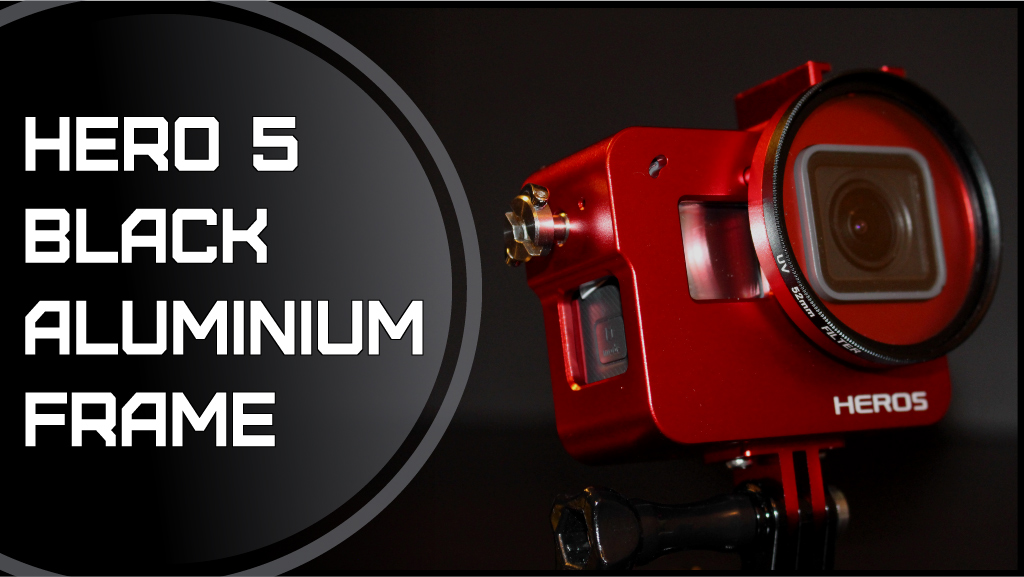 Here is a really interesting accessory for your new GoPro Hero 5 Black. It's an aluminum frame with a built-in cold shoe that can be used to mount a microphone or small LED light on your Hero 5. These frames have existed for the previous generation of the GoPro Hero and they are finally now available for GoPro's newest flagship camera.
The Positives
Some of the features this aluminum frame offers over the stock frame that comes with the GoPro is a cold shoe mount for accessories. This cold shoe mount can be removed if not needed or it can be mounted at the side or bottom of the frame. It has a very durable feel and rugged design which will offer greater protection for your GoPro if dropped or happens to get a hard knock. It does happen, unfortunately! This frame also comes with a wrist lanyard that can be used if desired. The standard GoPro mount on the bottom will connect to the large ecosystem of GoPro mounts, grips, and poles, but it can also be removed to reveal a standard tripod thread allowing you to mount it to your tripod without any other adaptors. Another nice feature is the lens cap! it comes with a UV filter pre-installed but can be removed if not wanted and the lens cap with still connect. You can install your own standard 52mm Camera filters with no issues. The manufacturer also includes a cloth bag to store your new Hero 5 aluminum frame.
This is a really sharp looking frame and I love how it looks, I opted to go with the red aluminum as it matches my tripod perfectly. It comes in a variety of colors to suit any taste and mood.
The Negatives
The frame is quite a bit heavier than the stock frame so that could be an issue for some. When filming in super wide view mode you may get some slight vignetting in the photo or video. I tested this thoroughly and didn't really notice anything worth noting but just thought I would mention it. For myself I rarely if ever shoot in superview mode so for me its a non-issue. Forget about attaching a floaty to the back or using a floating grip. Due to the extra weight, I do believe it would sink like a stone due to its weight, however, I have not tested that theory!
Aluminium Frame Weight 143g  –  Standard Hero 5 Frame Weight: 26g
American Amazon: http://amzn.to/2kirUc5
Canadian Amazon: http://amzn.to/2lhpqJy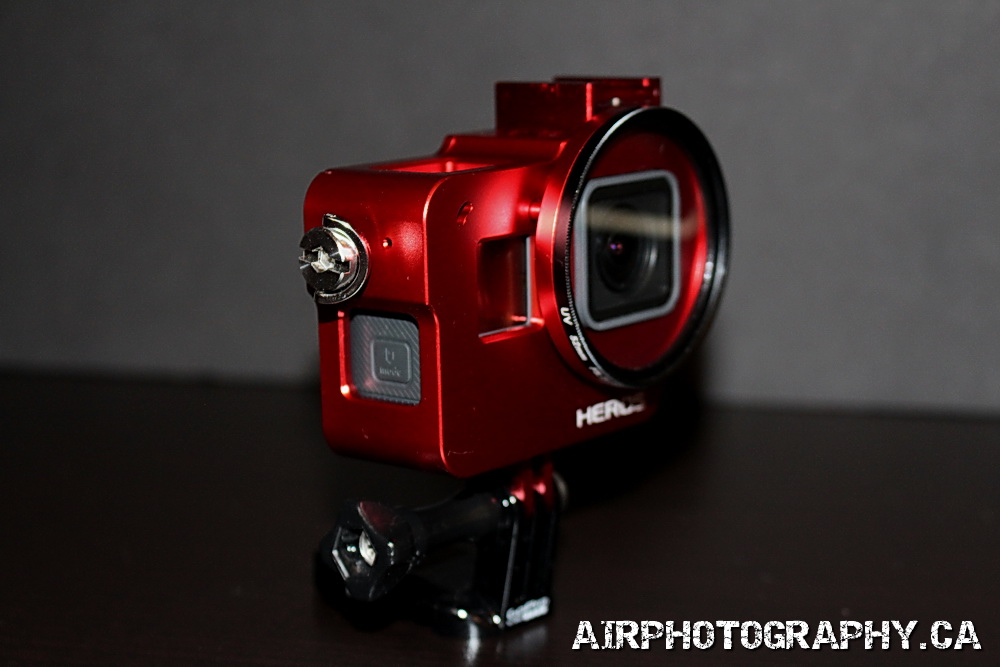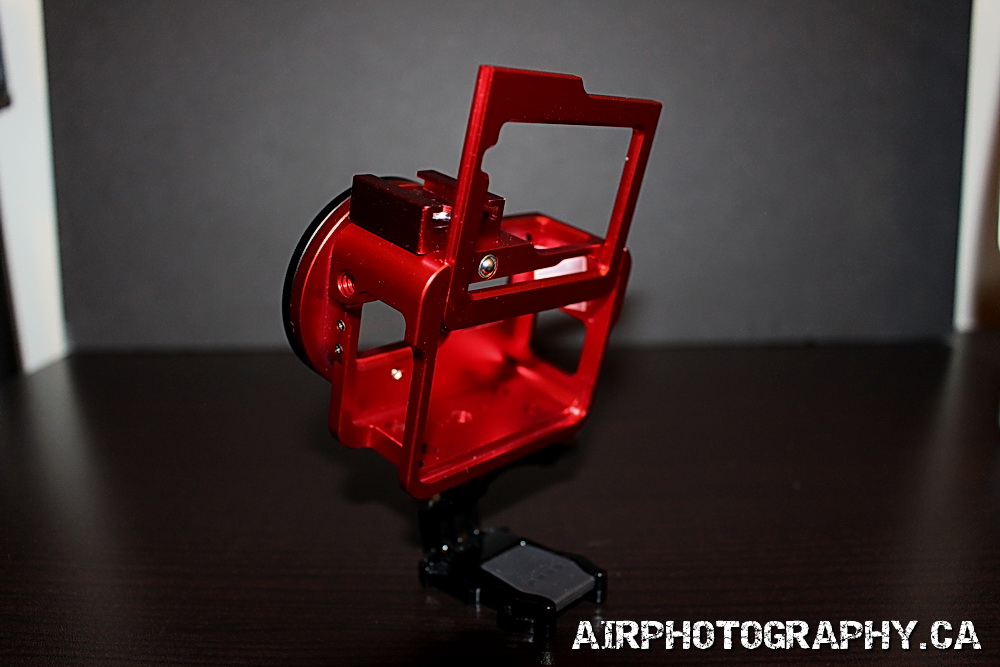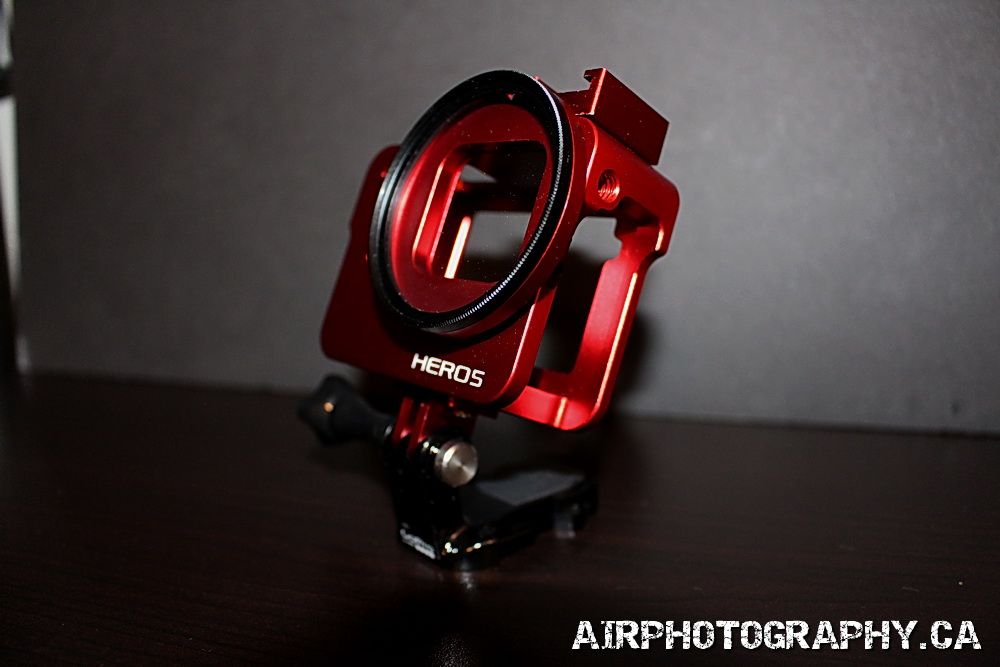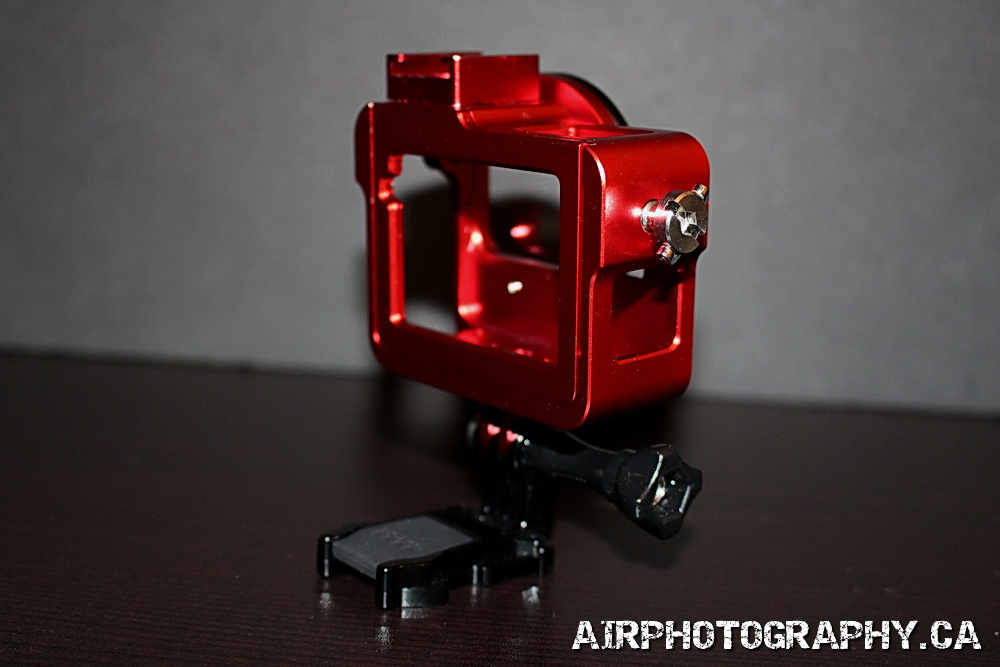 American Amazon: http://amzn.to/2kirUc5
Canadian Amazon: http://amzn.to/2lhpqJy
All in all, I am quite happy with this aluminum frame, for me the most important feature and why I purchased it was for the built-in cold shoe that allows me to easily connect an external microphone. Please feel free to comment if you have any question. You can head over to my YouTube page to watch a video of me unboxing this unit and going over all the features.
Have a great day!!!

Tips & Tricks For The GoPro Hero 7 Black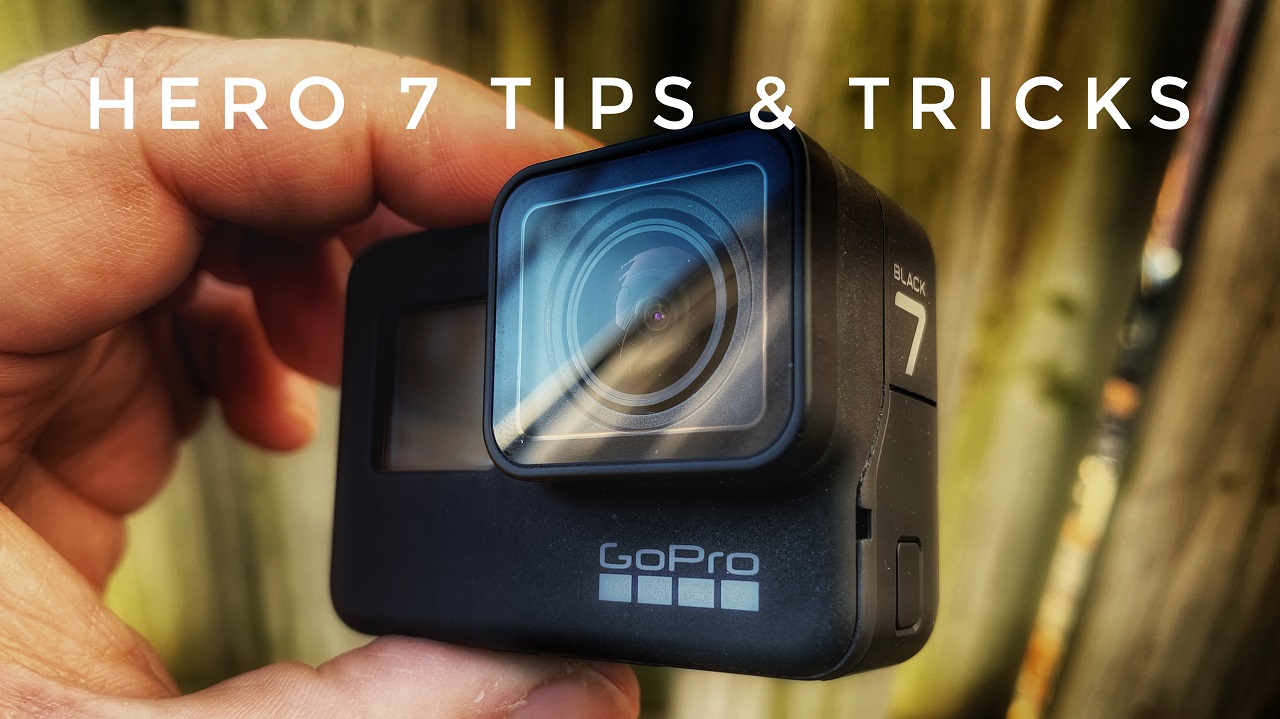 Every year I put together a tips and tricks video for the current generation of GoPro Cameras as a way to help new users get the most out of their GoPro. Some of these tips are similar to the older GoPro"s but there are some new tips that are unique for the Hero 7 Black. Some of the tips include:
Removing Protective Lens Cover
Removing Battery Door
Front LCD Navigation
Charing/Using With Power Banks
ISO Settings for Time-Lapses
Flat Colour Profile
Disabling LED's & Beeps
Playback Footage In SlowMotion
Battery Saving Tips
Watch our YouTube tips and tricks video for the GoPro Hero 7 Black.
Buy GoPro Hero 7 Black: https://amzn.to/2D5Ykjg
Hero 7 Black Beginners Guide | How To Get Started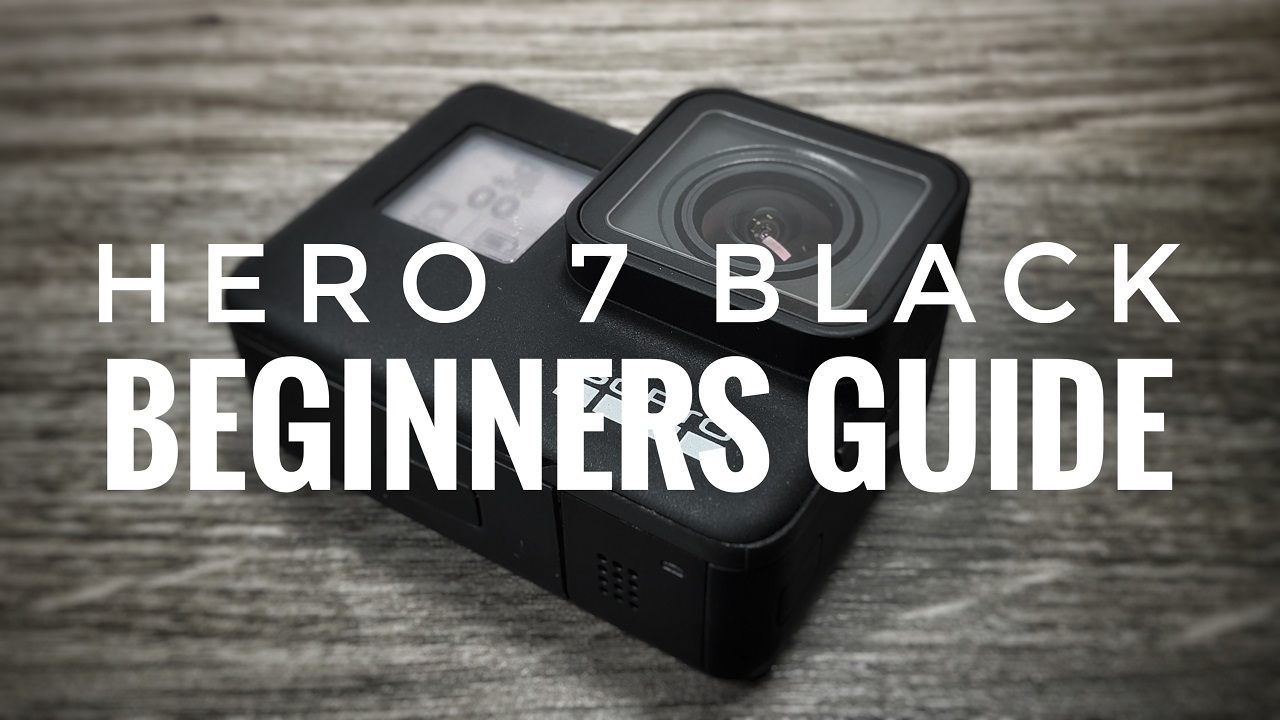 Every year when GoPro releases a new generation camera we always create a beginners guide to help those who are brand new and have or will be purchasing their very first GoPro. In September GoPro introduced the new GoPro Hero 7 Black and so we have created a newly updated beginners guide just for it. This beginners guide is created for those who have no experience and have never used a GoPro. In this beginners guide, we cover such topics including:
Unpacking your new GoPro Hero 7 Black.
How to mount your GoPro Hero 7 Black.
Install the battery in the Hero 7 Black.
How to charge the GoPro Hero 7 Black.
Best memory for the Hero 7 Black.
Powering on and setup of the Hero 7 Black.
Connecting the Hero 7 Black to the GoPro Quick app.
Shooting modes on the Hero 7 Black.
Menu tour of the Hero 7 Black.
Voice commands for the Hero 7 Black
How to use quick capture.
Essential gear for the GoPro Hero 7 Black.
This is part one in our beginners guide series for the Hero 7 Black. Part 2 will cover what to do next once you have filmed some great content. We will go over how to transfer your content to your smartphone or tablet so you can share it and even edit it for those who want to take their GoPro content a step further. We will also cover the GoPro app and GoPro Quik app in more detail.
Hero 7 Black: https://amzn.to/2Djgyis
Best Memory: https://amzn.to/2qmyLmX
Other GoPro Hero 7 Black gear to consider.
GoPro Shorty: https://amzn.to/2JuD885
GoPro Charger: https://amzn.to/2PuDaT5
Floating Hand Grip: https://amzn.to/2PBkLnx
GoPro Case: https://amzn.to/2qnej5x
Silicone Sleeve: https://amzn.to/2yKAVBh
Power Bank: https://amzn.to/2SzgzDD
GoPro Backpack: https://amzn.to/2qmRVZP
Extension Pole: https://amzn.to/2PxLtNL
Bike Mount: https://amzn.to/2EXcAxG