Karma Grip Extension Cable Review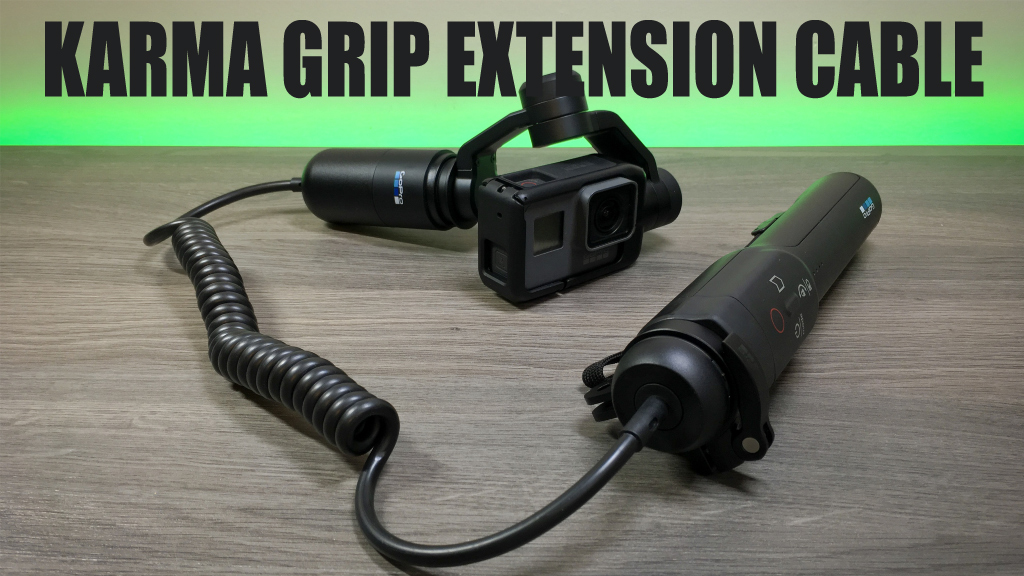 Since the media event in September last year when GoPro introduced the Karma and the Karma Grip they gave us a preview of an accessory for the stabilizer called the Karma Grip extension cable. This extension cable has only recently been made available for purchase and I thought I would check it out to see just how useful it was.
The Karma extension cable is basically an accessory that allows you to mount the stabilizer away from the handle, allowing for a smaller and lighter unit to be mounted. This can be very important especial when mounting the unit on a helmet or wearing the stabilizer on a backpack or chest mount. The karma handle can then be held and used as a remote for full control of your Hero 5 or can be tucked away in a pocket or in a backpack.
Karma Grip Extension Cable: http://amzn.to/2pKfjQ5
With the cable comes two Velcro straps that help secure the cable to whatever you are mounting the Karma Grip on. Its pretty simplistic in its design and does function effectively, however, I can't stop wondering if this cable is worth the $100 price tag. It is useful, but when it comes to reducing the overall size, the savings are not significant.
One handy configuration I know I will be making use of this summer is converting the Karma Grip to a stabilized camera crane or jib. I did so by mounting the Karma Grip stabilizer to the new El Grande extension pole by GoPro. I then attached the handle of the Karma to the handle of the El Grande Pole using the GoPro bike / small pole mount. This allows you to fully extend the El Grand and get nice high and low angles while still being able to control the Hero 5 Black. This is an ideal setup for many activities like filming car shows or getting your camera up high in a crowd or really low shots without straining your back, all while being stabilized with the Karma Grip.
Karma Grip Extension Cable: http://amzn.to/2pKfjQ5
Karma Grip: http://amzn.to/2q3gKMo
El Grande Extension Pole: http://amzn.to/2pLs8eW
GoPro Bike Mount: http://amzn.to/2qwAJ5X
My final thoughts on the Karma extension cable is very neutral at this point. I think it is a handy accessory, a little overpriced and really only useful to some individuals for a handful of activities. This is definitely not a must-have accessory and its usefulness will greatly depend on the individual and how they use the Karma Grip. I am however glad that I purchased the extension cable and I know I will be making good use of it myself this summer.
A Quick Tip: When you purchase the Karma Grip extension cable it comes shipped with the ends attached/plugged in together. A significant amount of pull force is needed to get the grip ends apart. The instructions on how to get the grip apart are pretty vague and if you're like me you might find yourself a little nervous about breaking the unit. This is demonstrated in our YouTube video review.
You can watch our video review below.
GoPro Vlogging Case | How To Connect A Microphone To The GoPro Hero 7 Black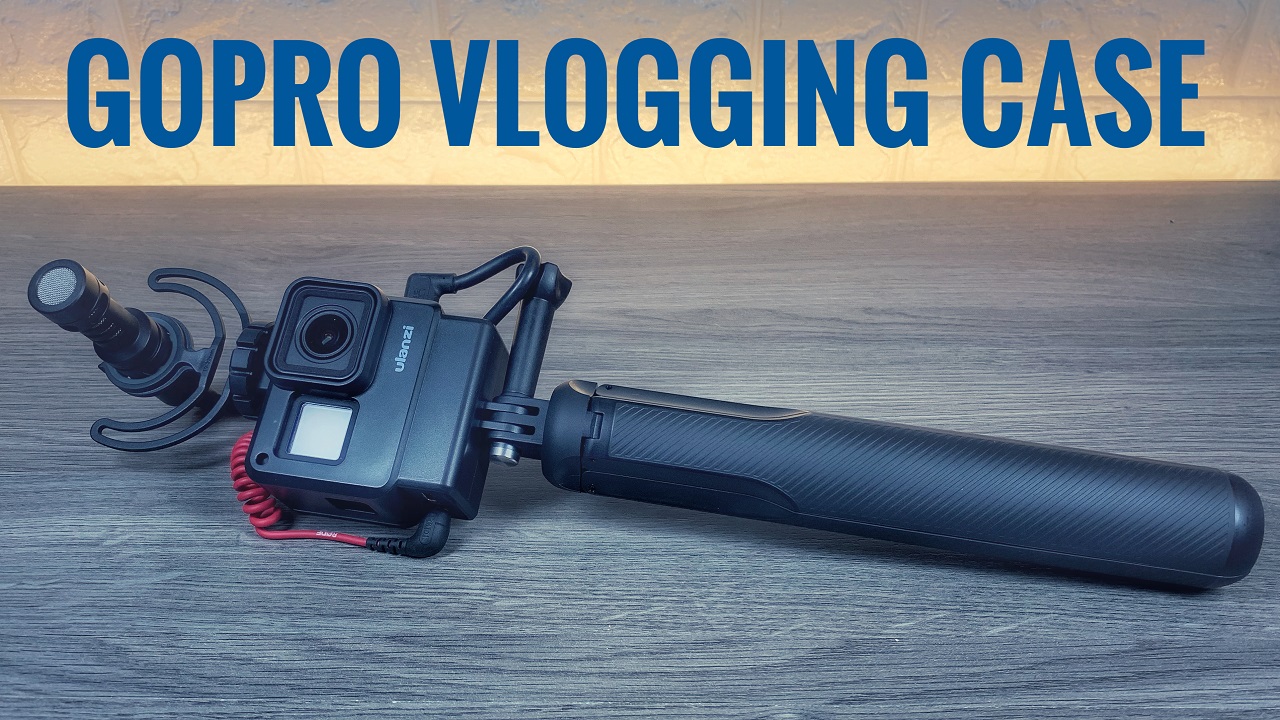 In this video review, we are taking a closer look at a new style of casie for the GoPro Hero 5/6/7 Black that is aimed at vloggers. This new style of case or as some would call it "housing" has a built-in cavity that can hold the GoPro microphone adapter. When connecting a microphone to the Hero 7 Black you must use GoPro's microphone adapter which for the most part is a big brick. In the past when you set up a GoPro vlogging rig you would have this adapter hanging off the back and it would always be in the way. There are some DIY methods for managing all these cables and adaptors but they really just were not all that convenient.
A few months ago these new styles of GoPro vlogging cases with a built-in microphone adapter holder started popping up on Amazon and eBay. I ordered one in to take a look at it and I really was quite impressed and wondered why it took so long for someone to come up with this idea. The other necessary component when setting up a GoPro Vlogging rig is you need a way to attach your microphone, most commonly this is called a cold shoe. In the past, there have been many offerings of aluminum GoPro cases that had a built in cold shoe and for the most part, they have always worked well (except dangle mic adapter). The downside to these cases is they were quite heavy and added a lot of bulk to your rig. This new style of vlogging case is made of durable plastic and is significantly lighter. They also feature a raised cold shoe for connecting a microphone, this raised cold shoe helps keep the microphone out of the GoPro's wide field of view.
You can watch our video review of this new style of GoPro Vlogging case that is compatible with the GoPro Hero 7 Black, Hero 6 Black and Hero 5 Black.
GoPro Vlog Case: https://amzn.to/2CysmeM
Rode Microphone: https://amzn.to/2CxL4TV
Fusion Grip: https://amzn.to/2TZANtE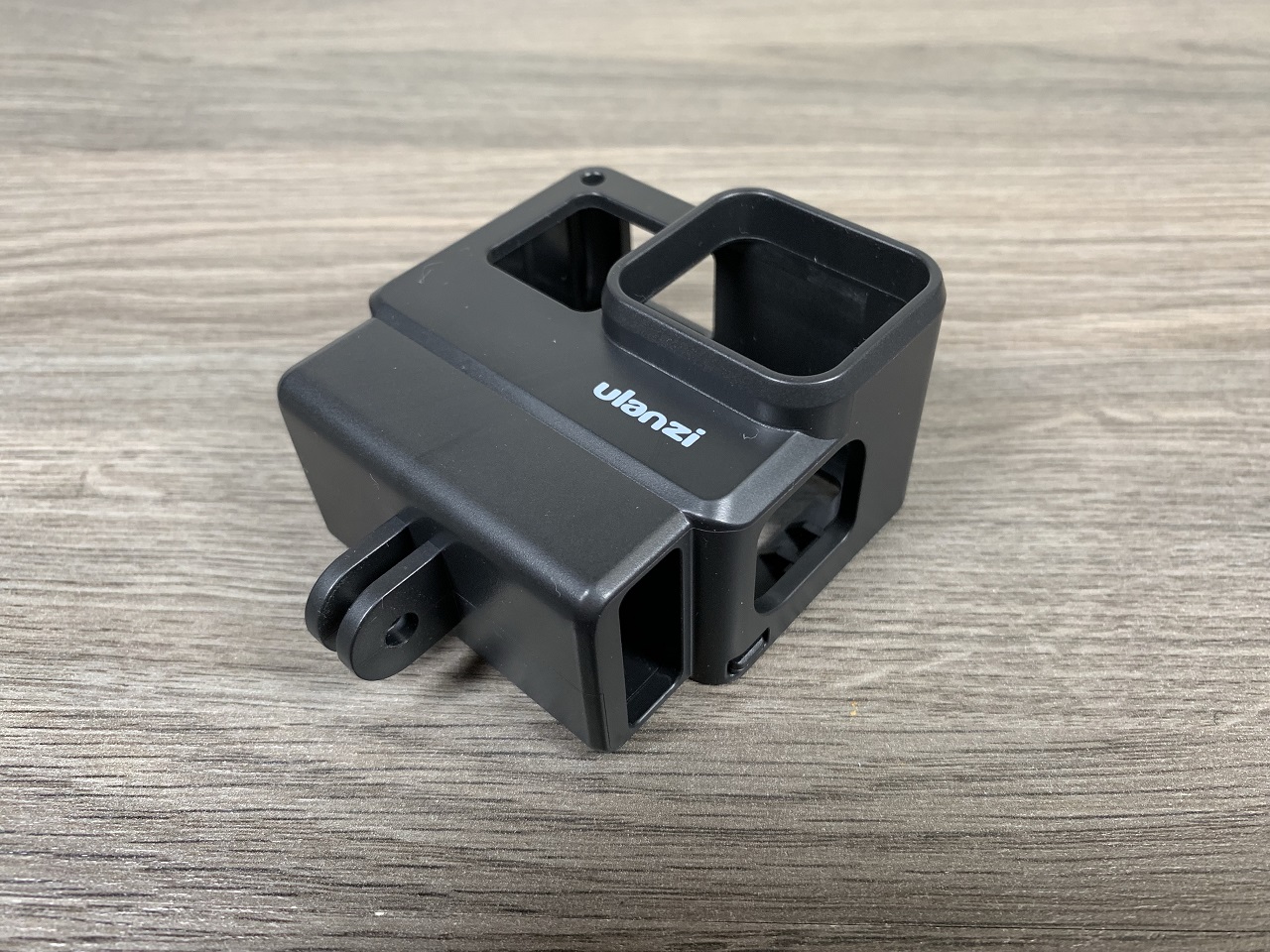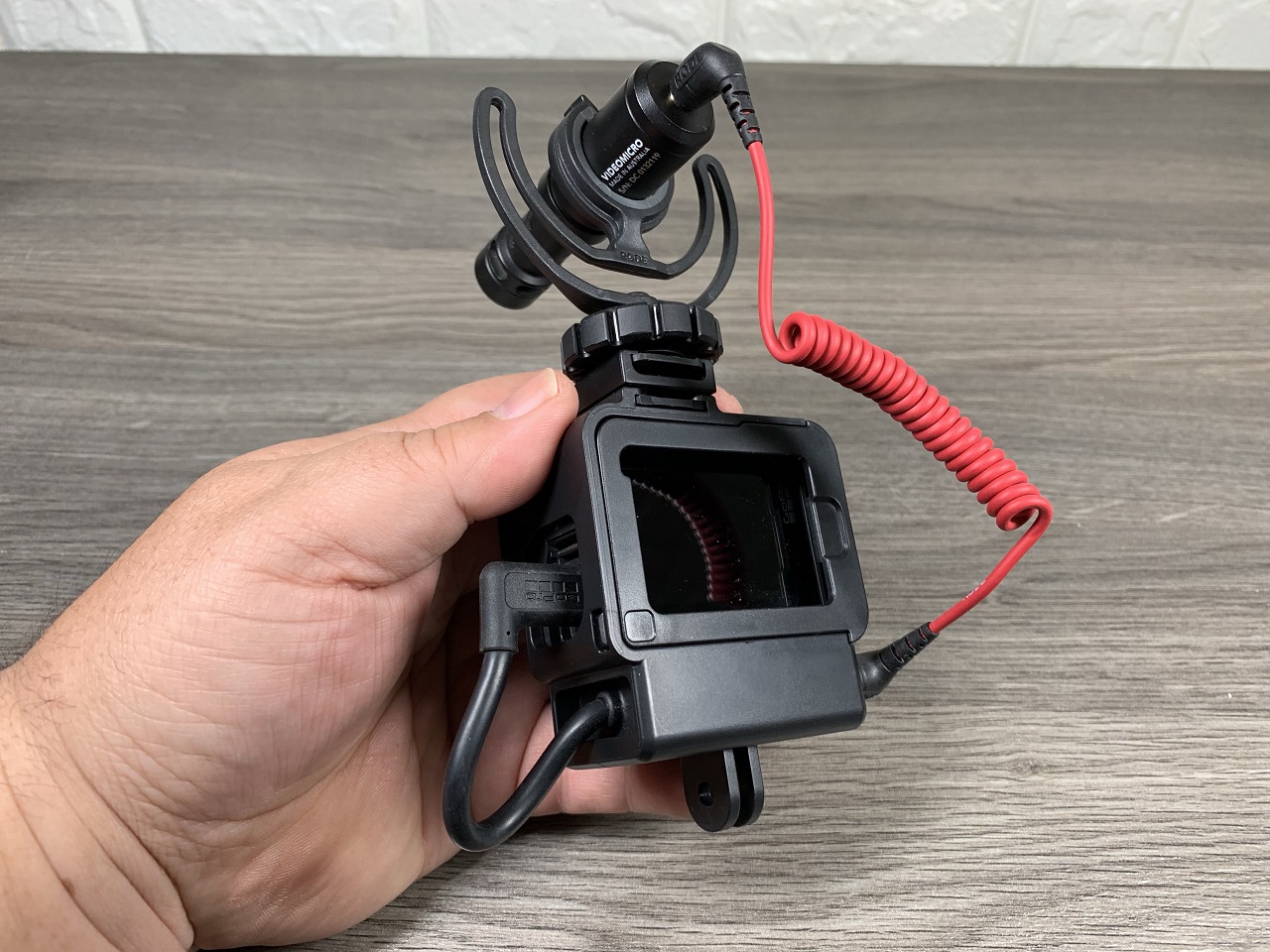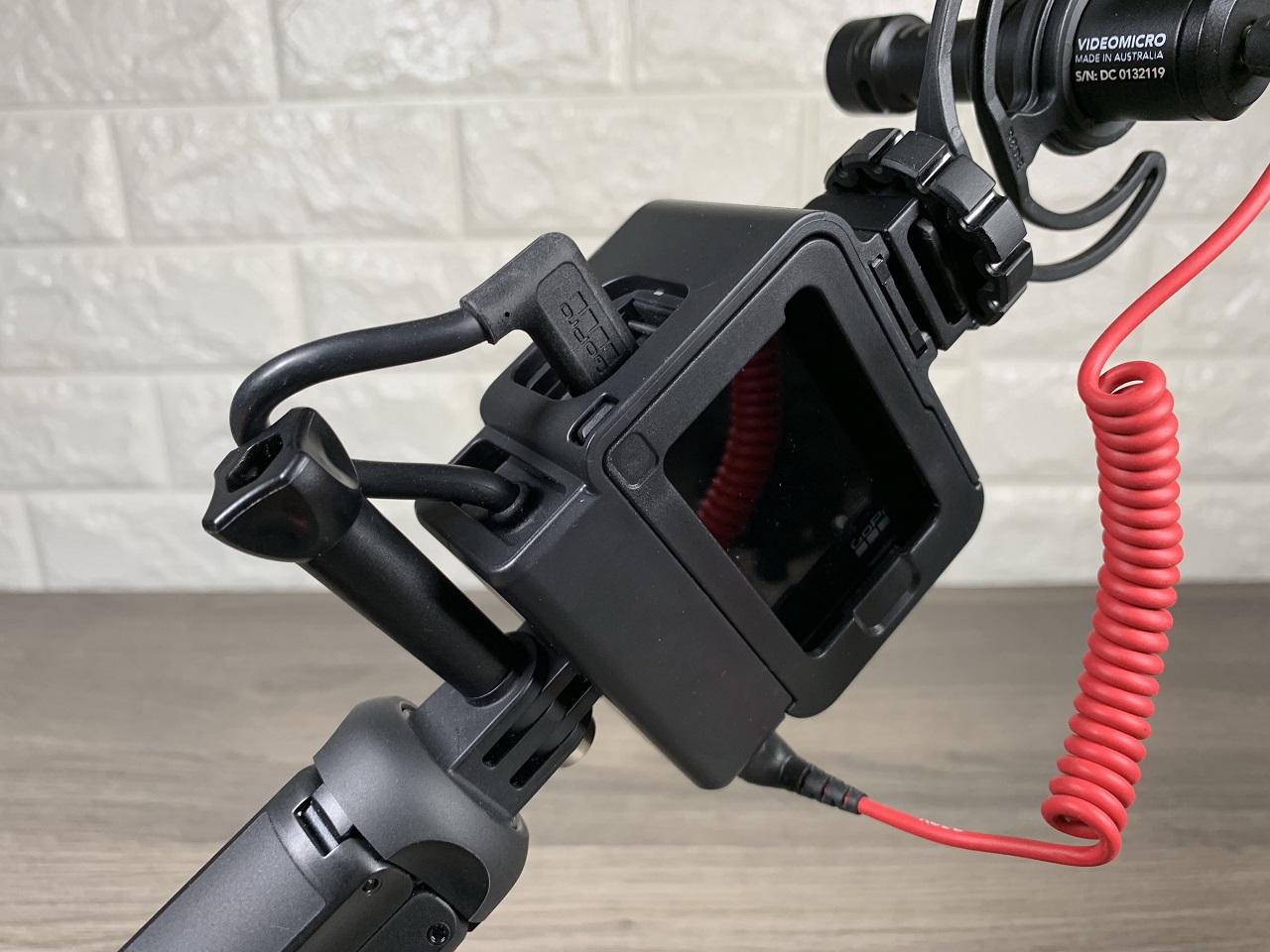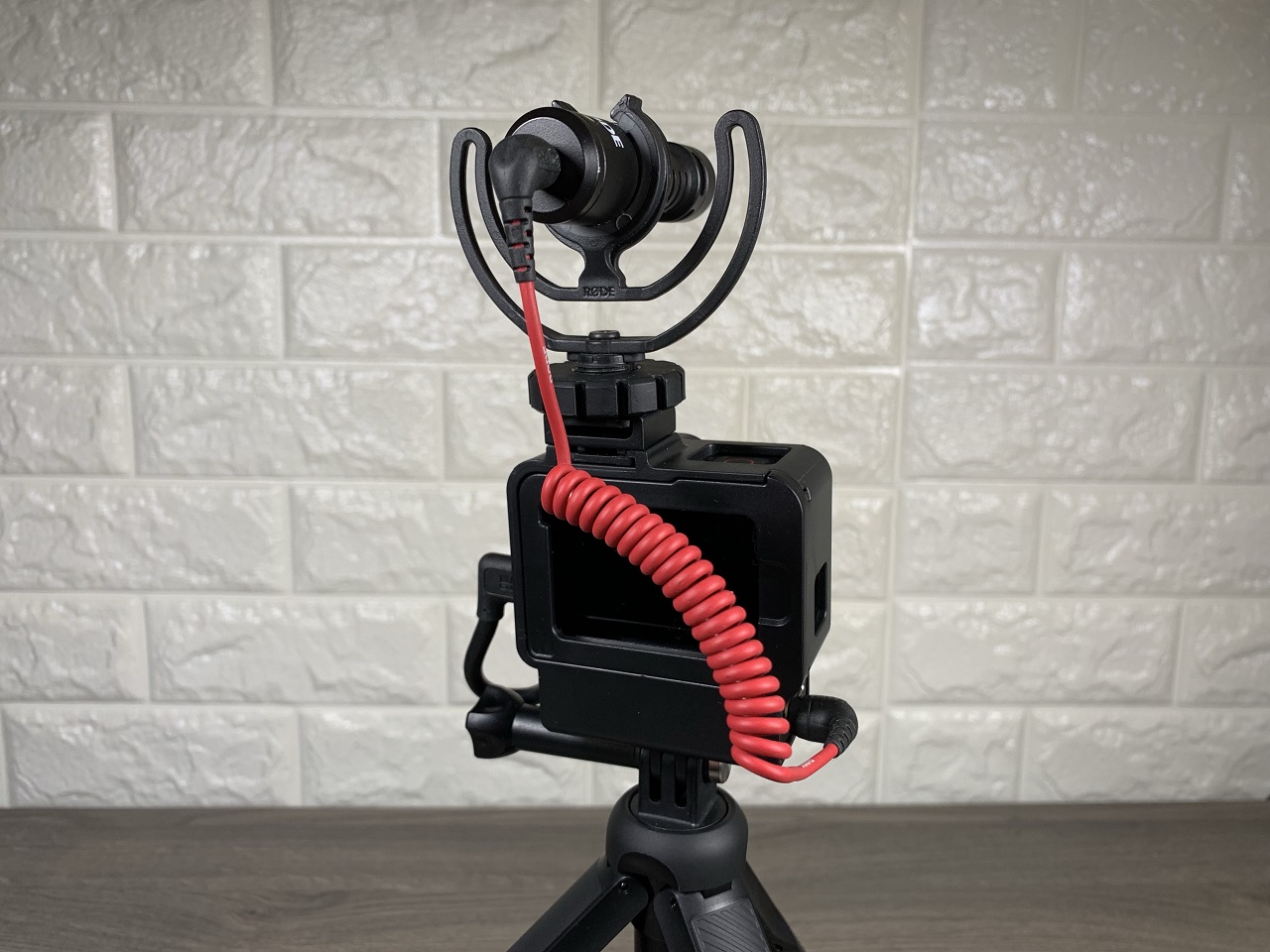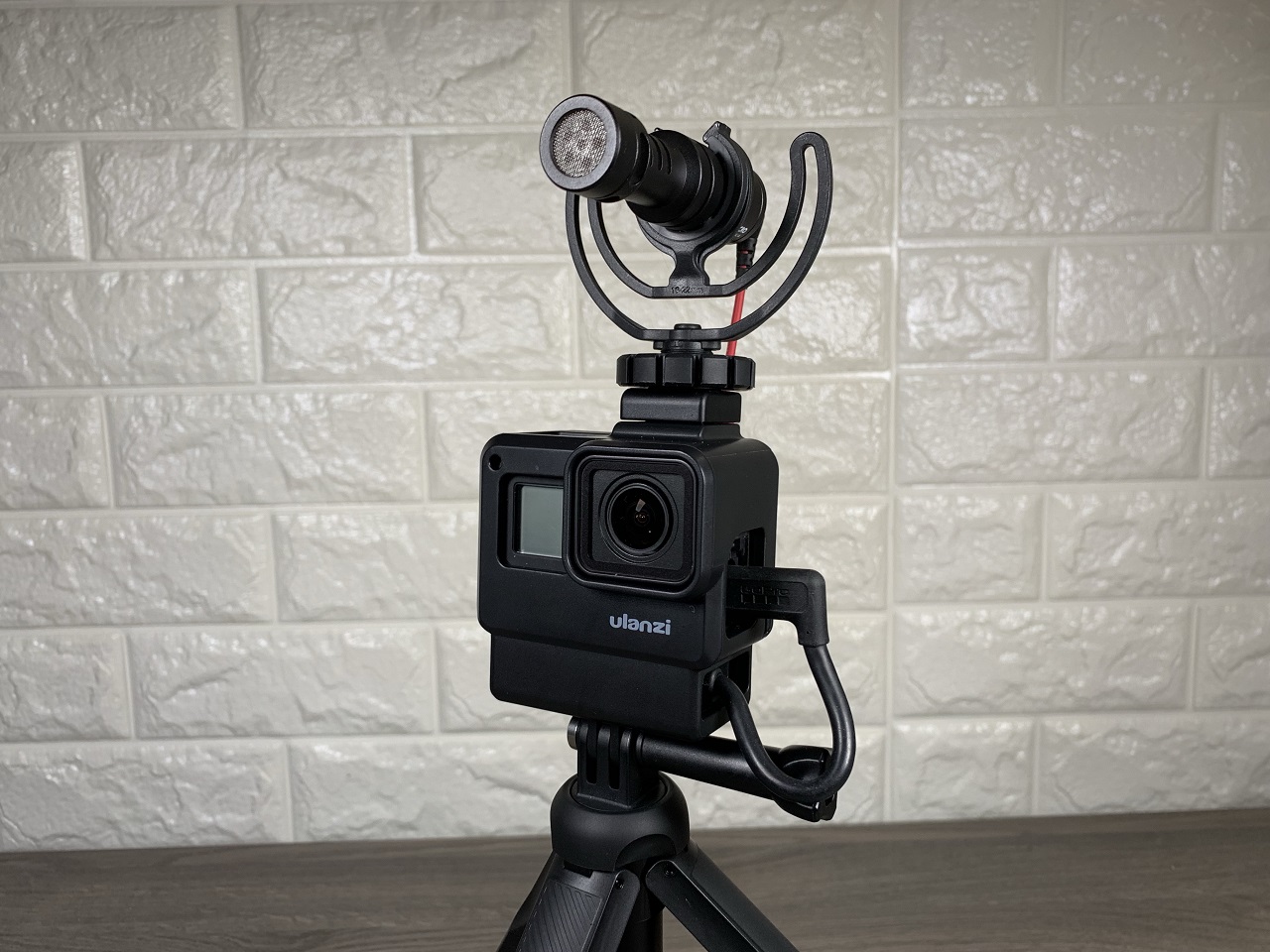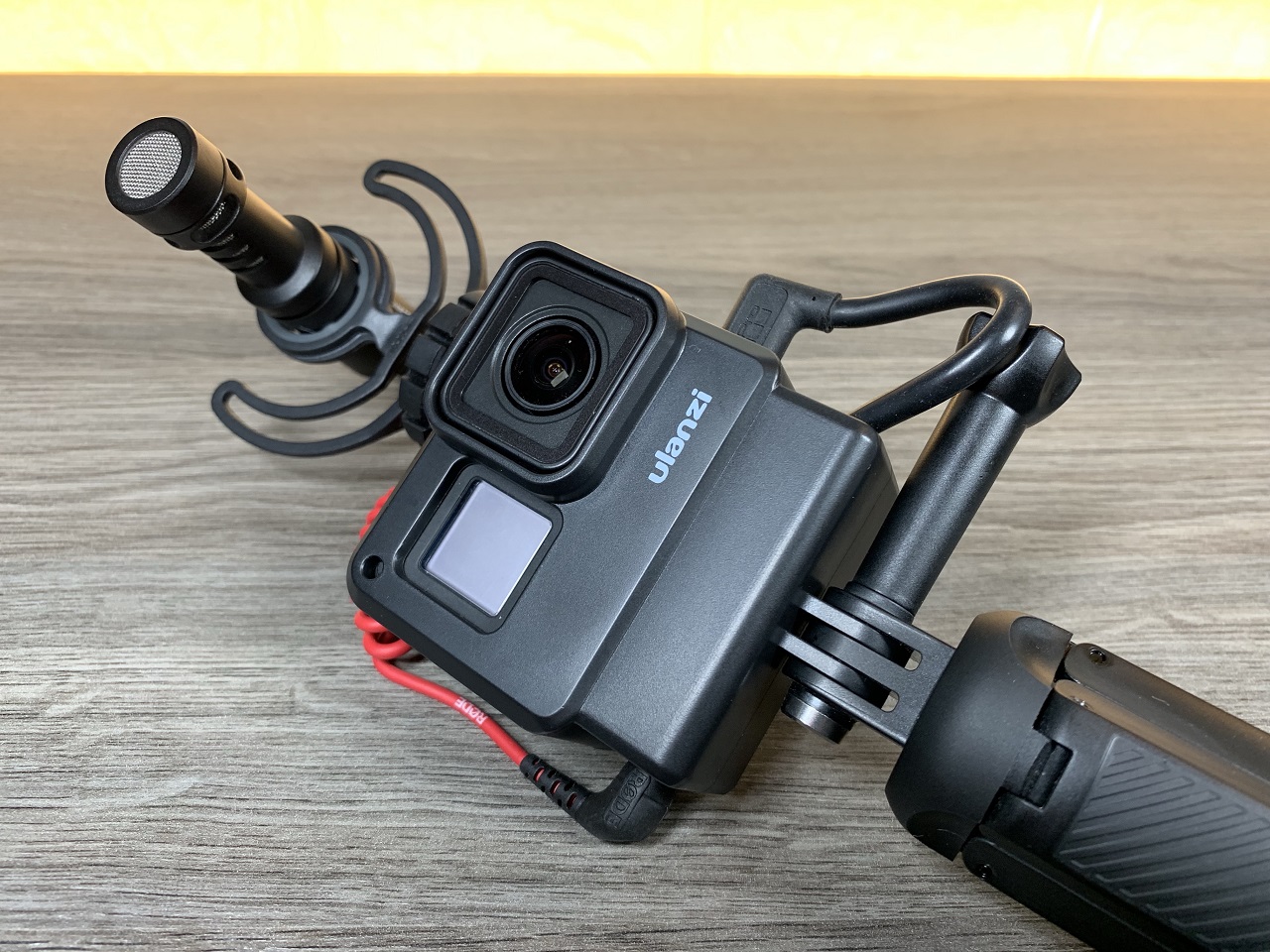 Dusk White Limited Edition Hero 7 Black Unboxing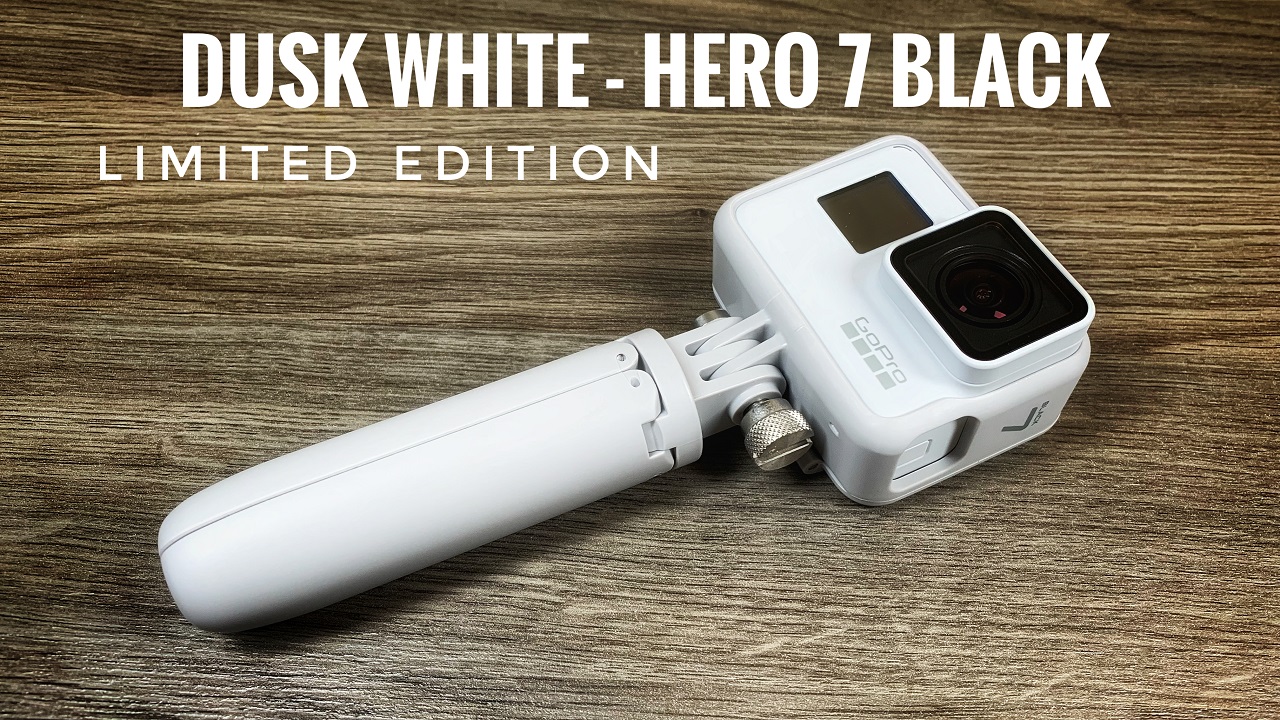 Here is a quick unboxing video of the new GoPro Hero 7 Black Dusk White Limited Edition that GoPro released on March 3. It is available for purchase on the GoPro website as well as select stores around the world. As of the posting of this article, it is not available on Amazon yet and I am not sure if it will be. This new Dusk White GoPro is not to be confused with the Hero 7 White which is GoPro's budget entry level camera, this is a full-fledged Hero 7 Black just with a new limited edition look. There are no hardware changes all internal components, specs, and features are the same as the original Hero 7 Black.