Tips & Tricks for GoPro Hero 5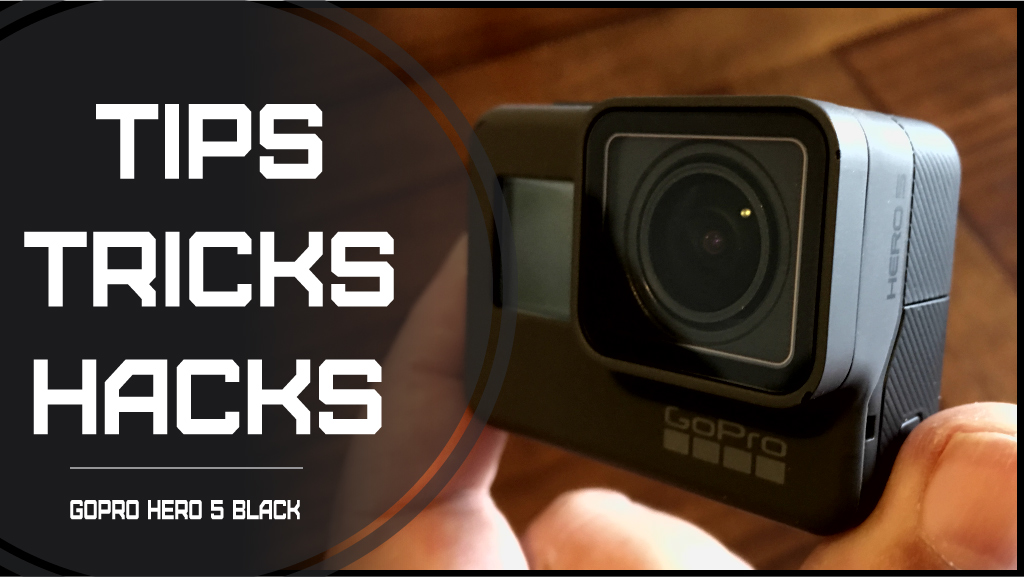 Here is a collection of 5 very useful tips, tricks, and hacks to help you get the most out of your new GoPro Hero 5 Black.
The Hero 5 is GoPro's latest camera and there are many tips available to help you get the most out of your shiny new camera. The body and styling of the camera are dramatically different than its predecessors and many of the features that we have come accustom to are now completely different. Here is a list of some of the tips and tricks covered in this video.
How To Remove The Protective Lens Cap. Now that the GoPro Hero 5 is waterproof without a case, there have been some major changes to the lens including a new watertight lens cover. In the event that the lens is scratched our damaged, GoPro has designed the protective lens cover to be replaced. It can be frustrating to get off, but there is a bit of a trick that helps a lot. In addition to Damage, the protective lens cap needs to be removed if mounted in some accessories such as the new dive housing (Super Suit) from GoPro.
How To Access Settings On The Front LCD Screen. GoPro no longer finds being able to change settings via the front LCD and menu button a priority. This is mainly due to the nice large LCD on the back that is easier to access all the traditional GoPro settings as well as all the new features such as GPS, Image Stabilization and so on. However, there are some situations where being able to view and change the setting via the front LCD is a must. Luckily GoPro has a way to enable this mode via a few synchronized button clicks. One thing to note is that you must upgrade the firmware to the latest version. The firmware that was included in the Initial launch stock did not support this little trick.
Removing The Side Door for External Power.  In order to have the charging and external mic ports accessible while the GoPro Hero 5 Black is mounted in its frame, it is necessary to remove the little side door from the charging port. Don't worry GoPro designed and engineered this door to be removed and removed frequently at that. Our video shows you how to easily do this allowing you to plug your GoPro into external power or power bank while recording. This is very beneficial when doing long time lapses, long night lapses or if you would like to connect an external microphone. In addition, the door must be removed to mount the GoPro Hero 5 in the Karma Drone and Karma Grip.
Battery Saving Tips. The GoPro's batteries are not bad but are not great either. We included a few tips on how they get the longest filing times out of your Hero 5.
Tips & Tricks For The GoPro Hero 7 Black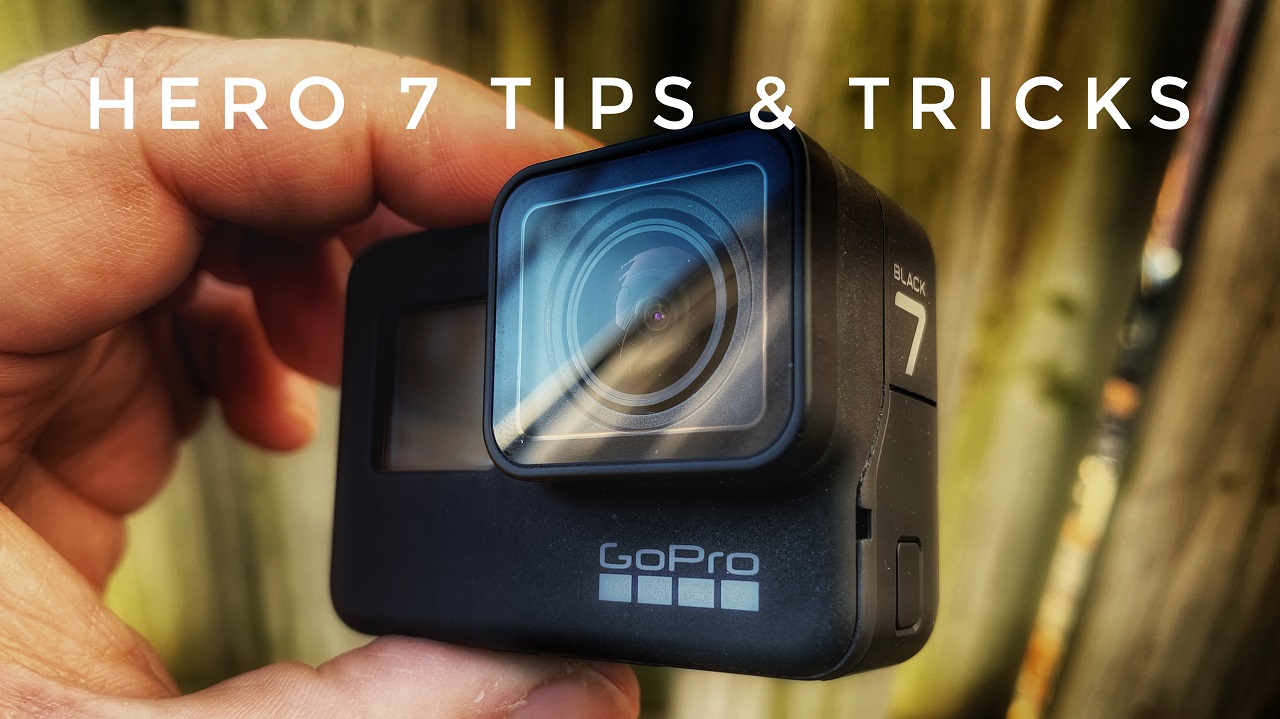 Every year I put together a tips and tricks video for the current generation of GoPro Cameras as a way to help new users get the most out of their GoPro. Some of these tips are similar to the older GoPro"s but there are some new tips that are unique for the Hero 7 Black. Some of the tips include:
Removing Protective Lens Cover
Removing Battery Door
Front LCD Navigation
Charing/Using With Power Banks
ISO Settings for Time-Lapses
Flat Colour Profile
Disabling LED's & Beeps
Playback Footage In SlowMotion
Battery Saving Tips
Watch our YouTube tips and tricks video for the GoPro Hero 7 Black.
Buy GoPro Hero 7 Black: https://amzn.to/2D5Ykjg
How To Color Grade Your GoPro Footage In LumaFusion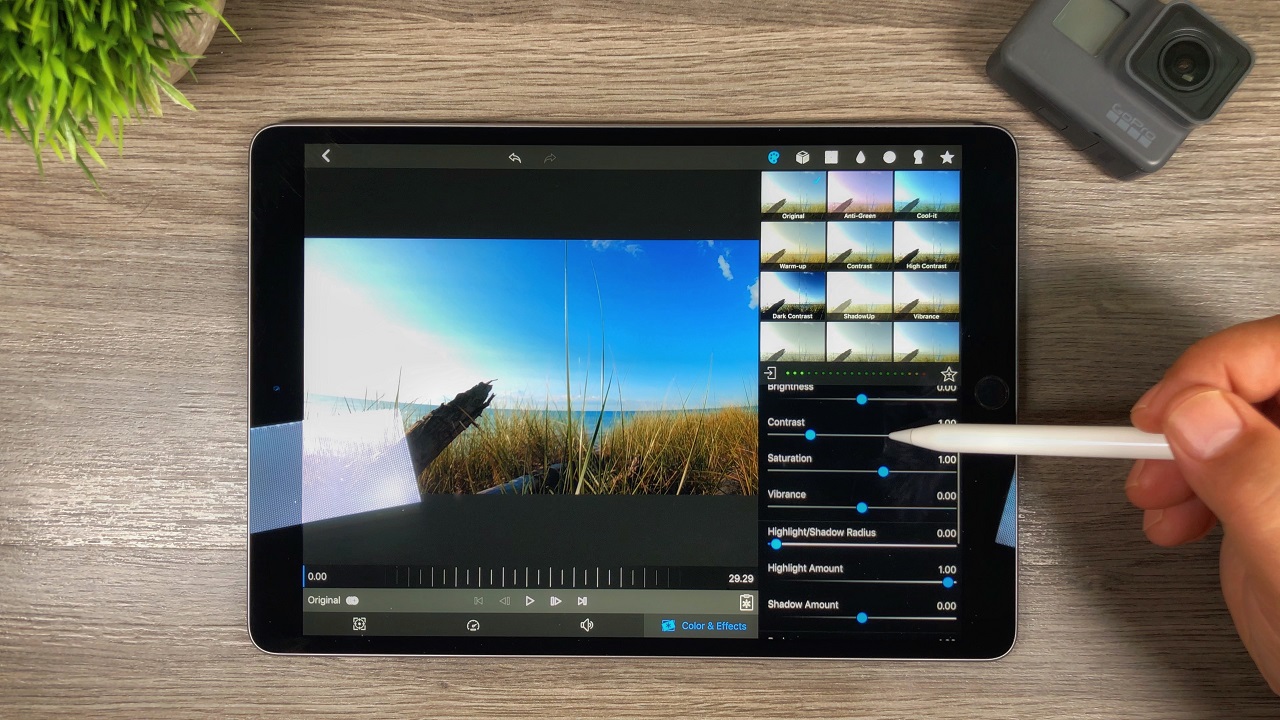 In this video tutorial, I show you how to easily color grade your GoPro footage both manually and with using GoPro Luts. When filming with a GoPro it does a really good job capturing stunning photos and video. The contrast and vibrancy of the content is good and ready to share. There are sometimes however you want to take your footage to the next level and do your own color grading.
If you decide to do your own color grading it is important to shoot in a flat color profile. GoPro offers two color profiles "GoPro Color" and "GoPro Flat. The flat profile basically has low contrast and low saturation thus allowing you to set your own levels in the grading room. You enable the flat color profile by enabling ProTune and selecting flat as the color option.
With today's powerful software and tools such as LumaFusion and the iPad Pro series, it is now possible to do professional level editing on your mobile devices, this includes the use of Luts.  Watch our video tutorial showing you just how easy it is to color grade your GoPro footage in LumaFusion on your iPad Pro. I go step by step to get you up and editing in no time. I show you two different methods of color grading and color correcting, both manually and how to import an use GoPro specific Luts by PolarPro.
The equipment I use for mobile editing.
10.5 iPad Pro: https://amzn.to/2JyLSJt
Apple Pencil: https://amzn.to/2JvJUt3
Apple Card Reader: https://amzn.to/2I4McQD
Wireless Hard Drive: https://amzn.to/2KeDWy5
Here is a screenshot sample of a video captured in GoPro Flat color profile and then after a GoPro Lut has been applied.