GoPro Fusion App Updates to Support OverCapture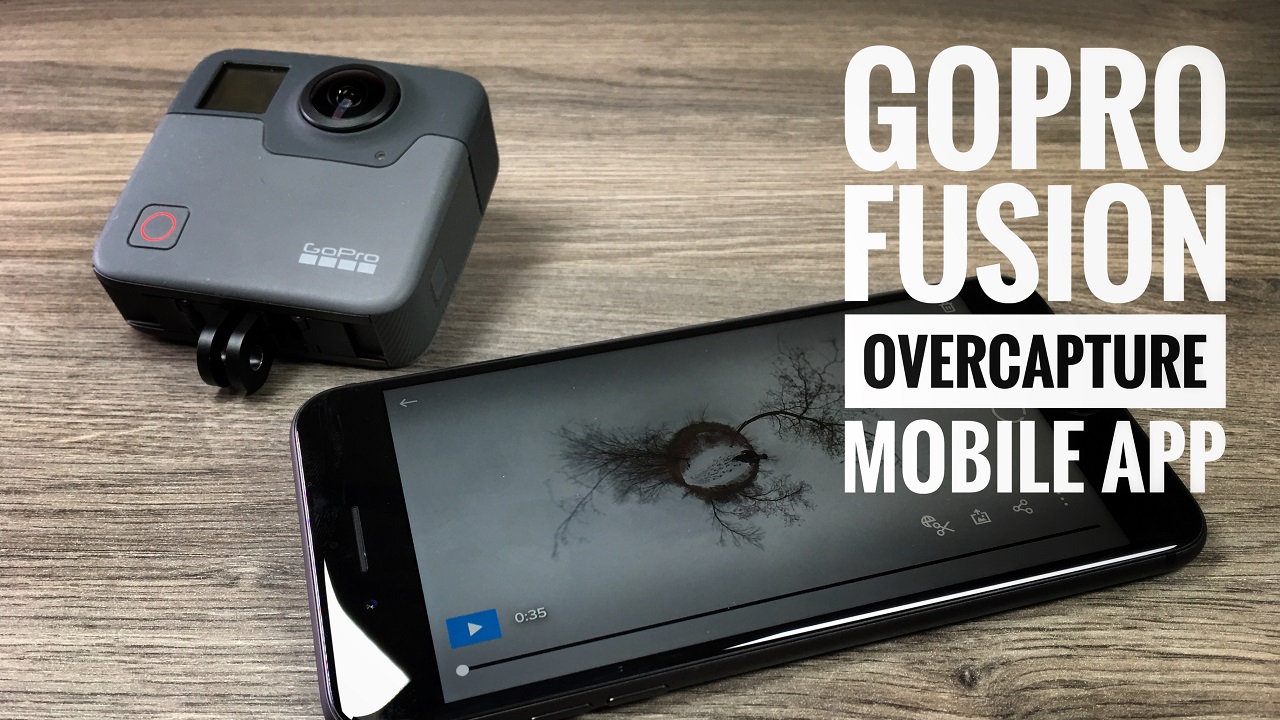 So a few days back GoPro released an update the iOS app for iPhone and iPad to support OverCapture on the GoPro Fusion 360 Camera. This feature was first promoted back at the September GoPro launch event. When the fusion was released in November only a basic version of OverCapture was available via the Fusion Studio desktop software. GoPro stated OverCapture would be brought to mobile in early 2018 and it is nowhere. From what I have read this is just a preliminary version and many new features and enhancements will be added over the coming months including possible support of the GoPro Quik App for incredible auto edits from the 360 videos you capture.
GoPro Fusion: http://amzn.to/2Exe00q
For those that don't know, OverCapture is a feature to allow you to frame a traditional HD video out of a spherical video. You can move around within the scene to grab any angle you wish. This makes capturing content from different perspectives very easy as you don't have to point the camera at one fixed position to make sure you always capture the action. It's like having many GoPro's pointed in many different directions. OverCapture also allows you to create visually interesting tiny planet style videos and photos.
My first initial impression of the Mobile OverCapture feature was quite good. I found it easy to use and can produce excellent results. There are many features that I would like to see added in future revisions such as the ability to do basic image editing. Being able to adjust exposure and saturation right in the app would be very handy. I would also like to see a way to edit your completed OverCapture. The way it stands right now when you create your OverCapture edit you can not go back and make a change if you are not happy with the way something looks. With the Rylo 360 camera and their version of "OverCapture", it is possible to go back and make changes via keyframes. I would really like to see GoPro implement a similar style of editing.
Watch our YouTube video demonstrating the GoPro app and OverCapture in Action.
Insta360 One X Review and Thoughts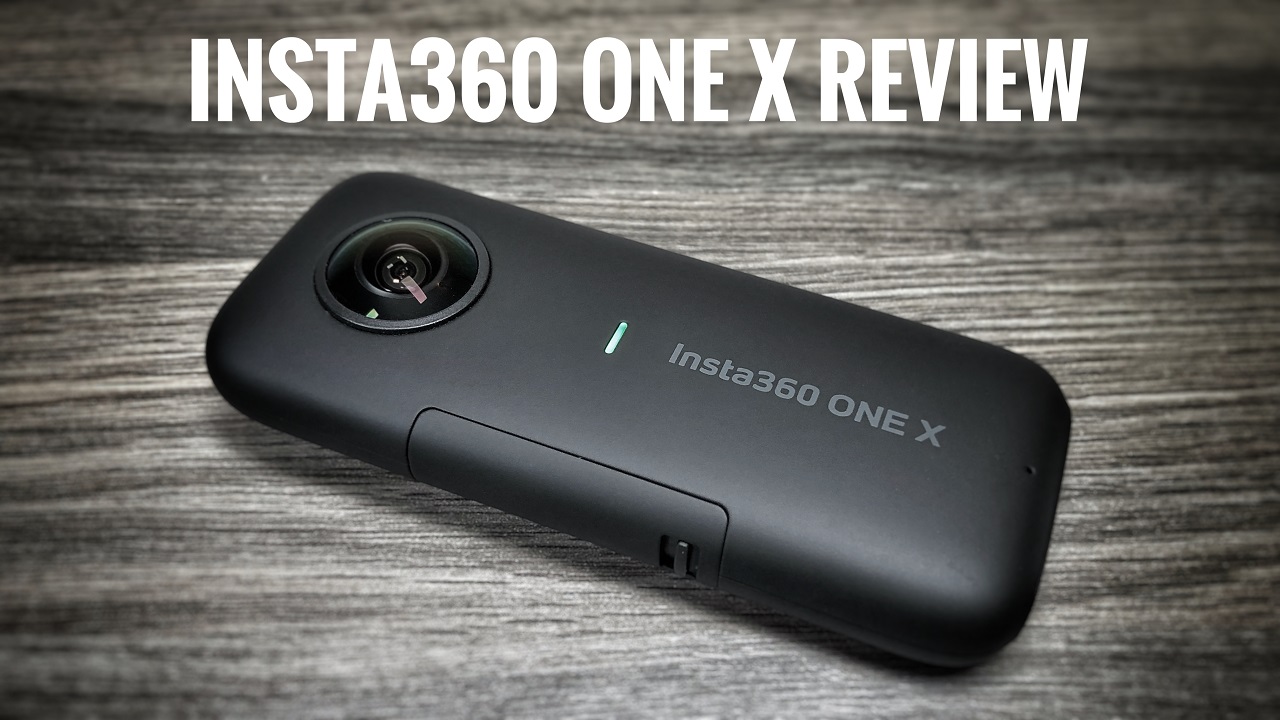 It has been a couple of months since I made my "First Impressions" and unboxing video of insta360's latest consumer 360 camera the Insta360 One X. This 360 camera is the succsesser to the original Insta360 One which, for the most part, was a pretty good camera for its price point. The folks at Insta360 have bumped up the spec's and improved every aspect of this camera to make it one of my favorite 360 cameras now on the market. All these new improvements did come at a cost, the original 360 one retailed for $299 and the new One X now retails for $399. I guess price increases are inevitable in life.
I don't want to make this article all about specs and numbers, but more about my user experience with this camera. I figure if your reading this you have already done your research about what the camera is capable of and are just looking for a review of its performance. I have been filming almost daily with this camera since I have purchased it and I must say I could not be happier. The quality of the new 5.7K video is pretty good, as are the 18MP photos. I must say however that I do find some of the videos a little soft sometimes but definitely a huge improvement over the original Insta360 one.  The new wireless capability is very handy. It makes controlling you 360 camera remotely quite easy, and being able to transfer your media to your smartphone wirelessly is way more convenient than having to plug the camera into a smartphone every time. The new higher frame rate is a nice touch as well, you are able to get a slow-motion video with decent quality.  Now slow motion is not something I do very often with my 360 camera, I usually save that for my GoPro, but it is nice to have it when needed.
One of the things I like best about the Insta360 One X is the software, the intuitive mobile app is what really brings out the power of 360 videos. Personally, I am not one to film in 360 to share as 360 spherical videos. I like to reframe and export tradition 16:9 aspect videos. The insta360 app for smartphone makes this as easy as can be and they offer several ways in which to do it depending on how you like to edit. The flowstate stabilization really is some kind of magic, its crazy to watch back the video and see just how smooth it is, even when you know just how much the camera was actually moving. This can make the Insta360 One X even better than a GoPro in some situations. GoPros are more durable but when you factor in you no longer need a gimbal to get a silky smooth shot definitely gives the Insta360 One X the edge. The new timeshift feature in the software is definitely a welcome addition. This new feature allows you to easily create beautiful hyperlapses and they even take it a step further by allowing you to add some speed ramping effects which takes your hyperlapse to a whole new level.
The Insta360 One X has a brand new look, it's sleek and modern with a new LCD screen which you to change setting right on the camera without having to plug it into your phone. The ability to now swap out batteries is definitely a nice touch too, no more having to stop filming because the battery dies. All in all, this is definitely my favorite 360 camera going into 2019, I look forward to seeing what new software features will be introduced as we move forward, insta360 is always good at innovating and making an existing product even better with software updates.
If you are in the market for a  360 camera definitely take a look at the Insta360 One X!
Insta360 One X (Amazon) https://amzn.to/2PrKaMu
Insta360 One X (Website): http://bit.ly/2Ur9JRg
Watch my unboxing and first impressions video below.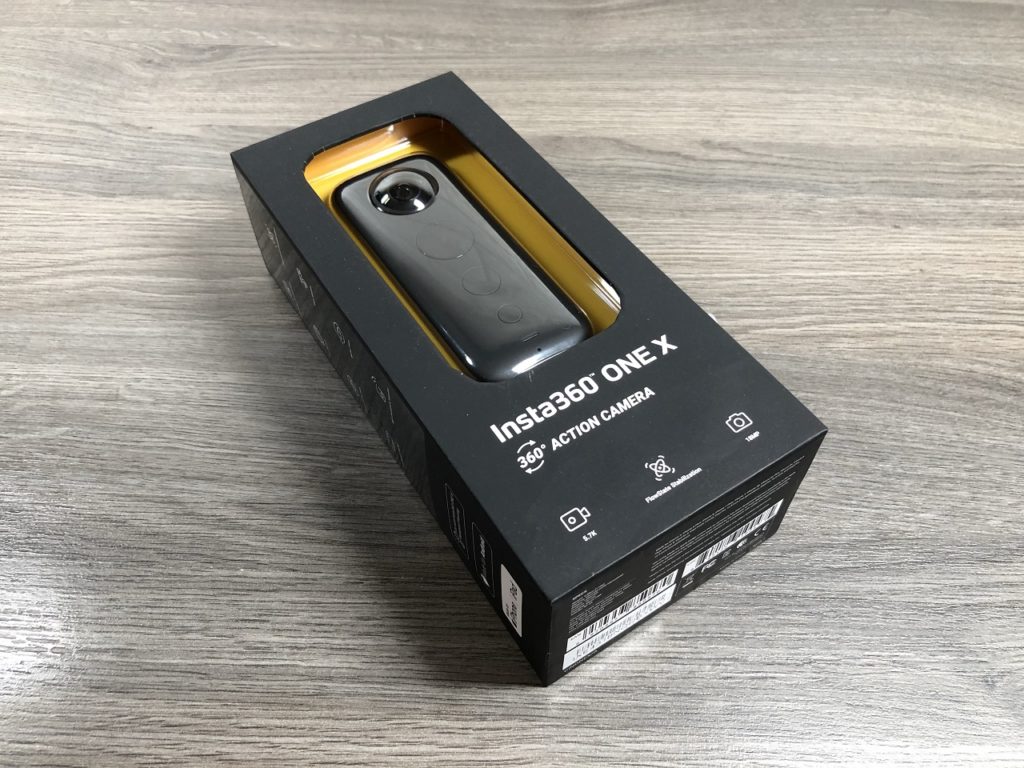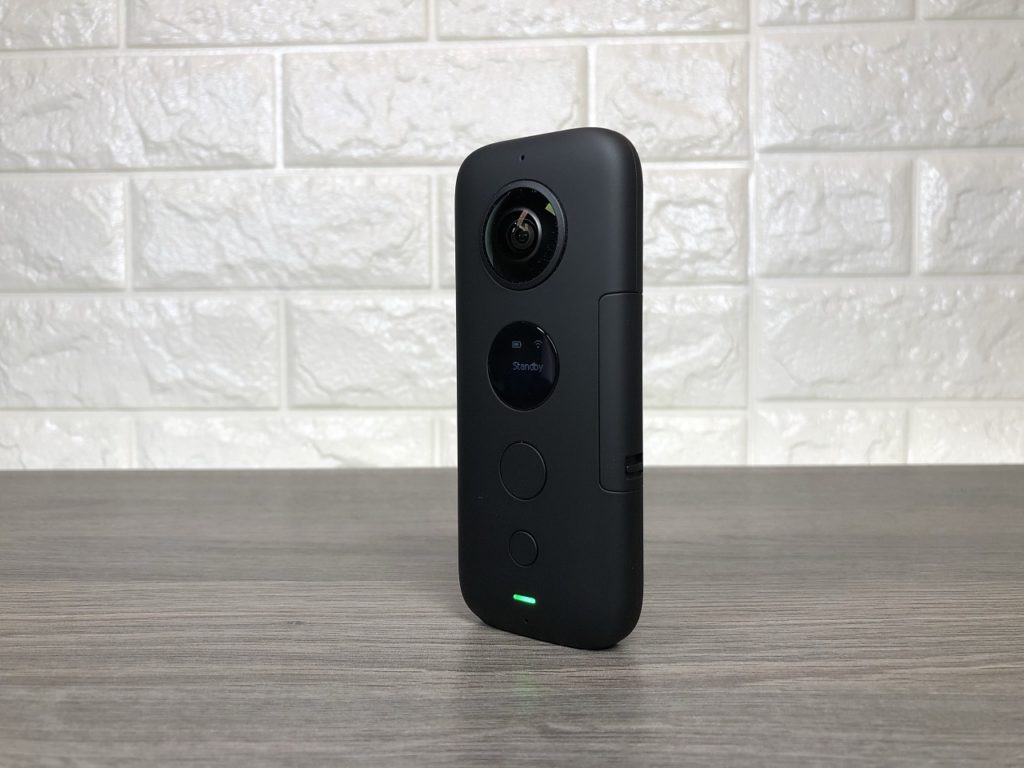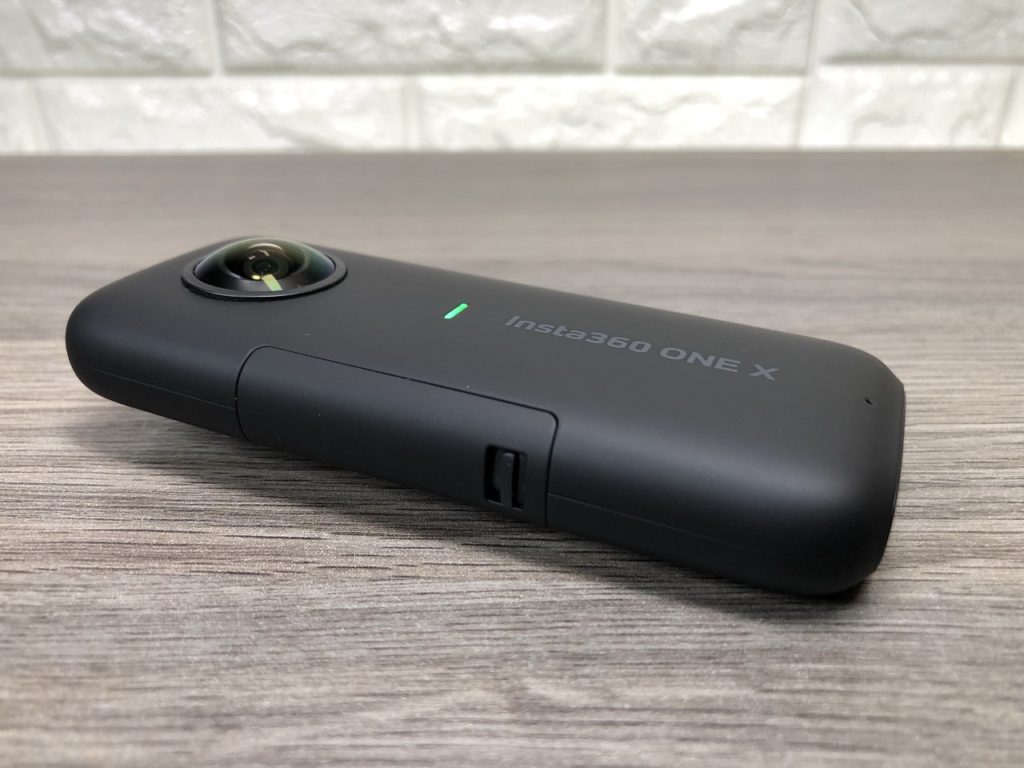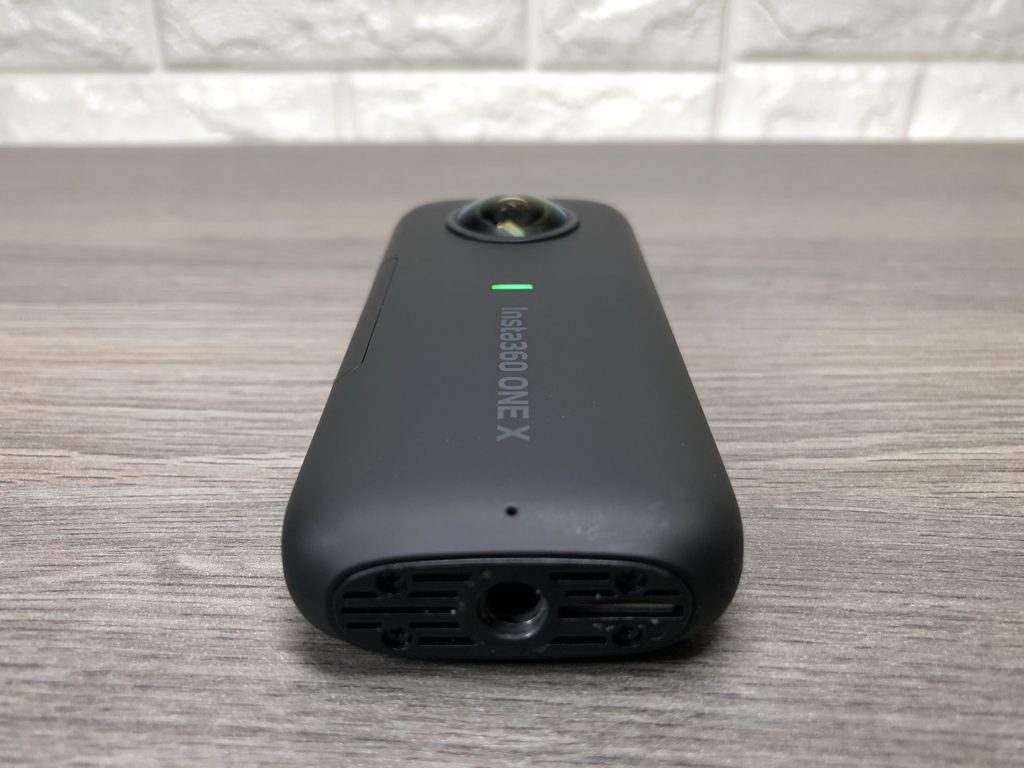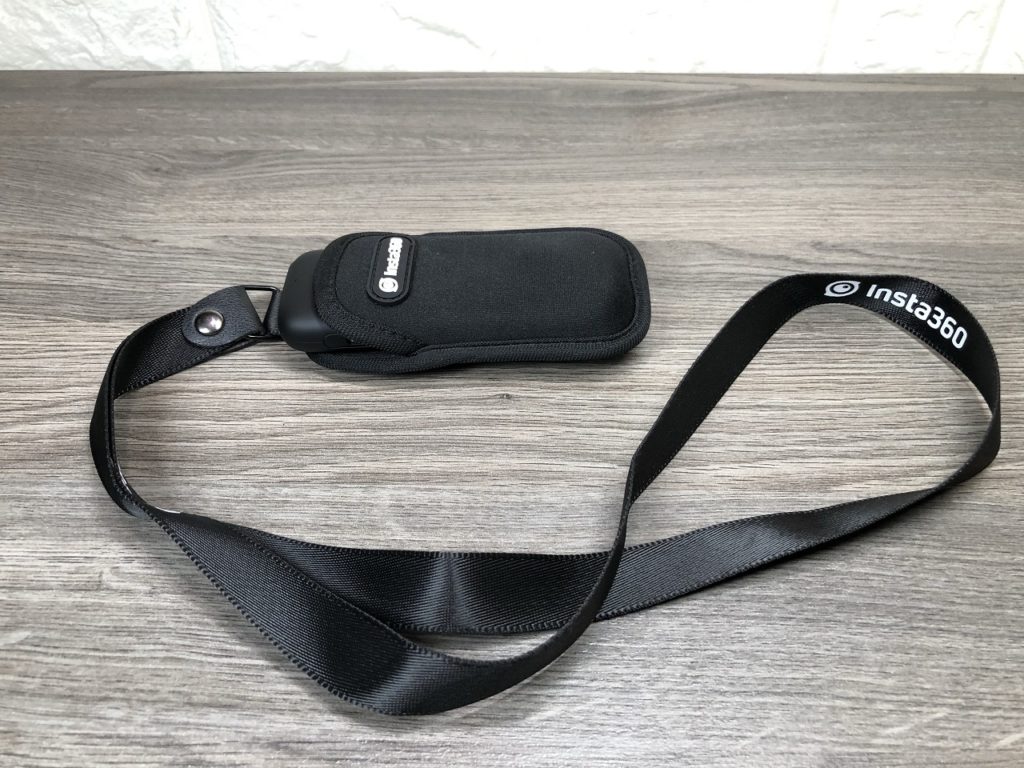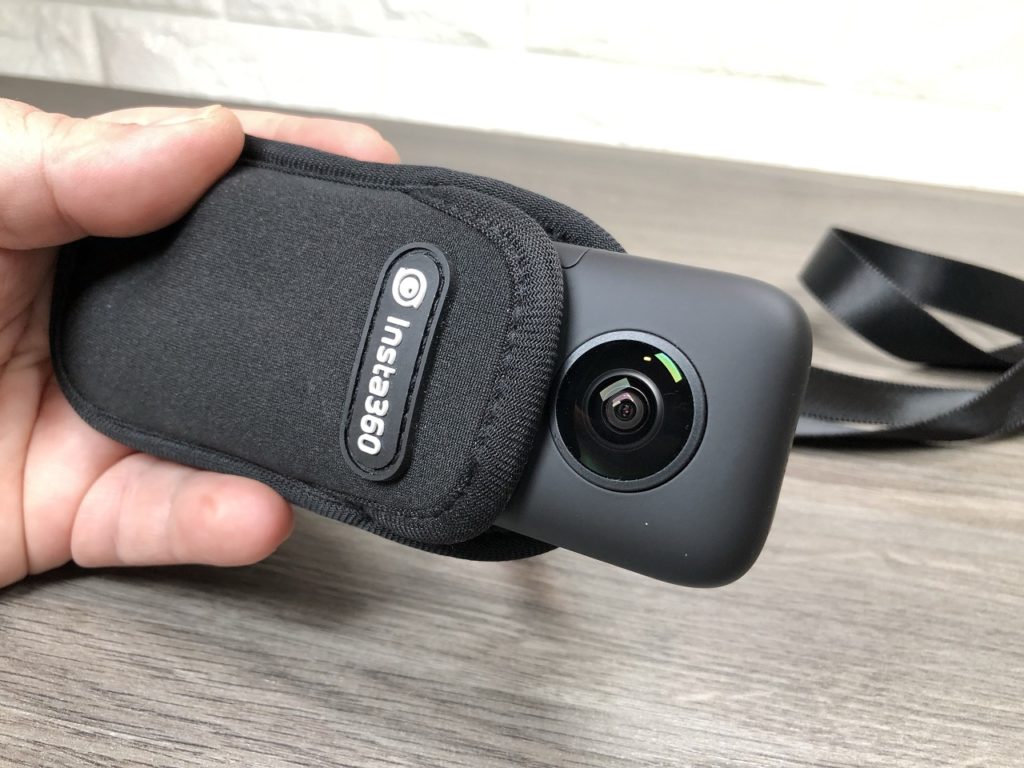 Insta360 Extended Edition Selfie Stick | Review & Sample Footage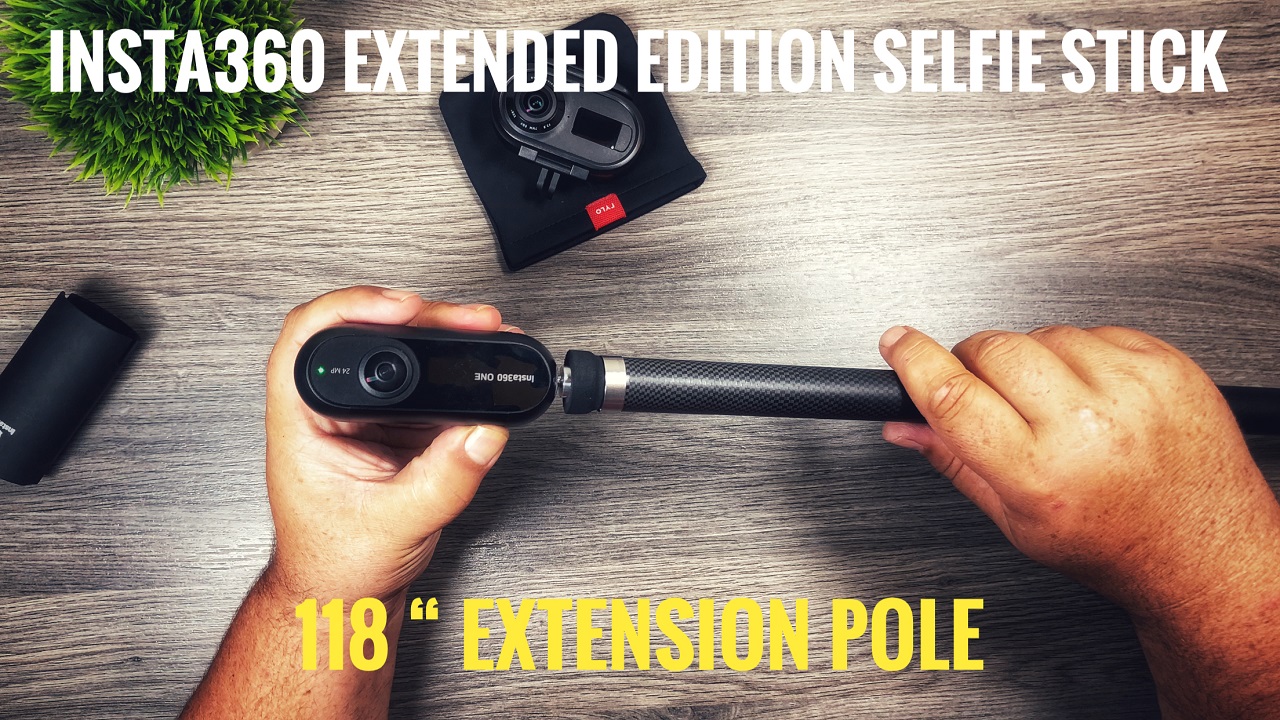 Why on earth would you ever need a 118 inch (almost 10 feet) extension pole, watch our video review to find out! In this review, we are taking a closer look at the new 118 extended edition selfie stick from Insta360. This super long selfie stick is intended to be used with small 360 cameras such as the Insta360 One or Rylo 360 camera. I even mounted my GoPro Hero 6 Black on it and was able to get some interesting photos.
When you mount your 360 Camera on a long extension pole such as this, it really gives you an interesting perspective. It can really make it look as if there is a camera floating quite a ways out in front of you or above you, almost similar to the view a drone would give. When used in conjunction with a tripod base you can also get some really stunning 360 photos.
One downfall due to the length of the selfie stick, there can be some flex in the pole which can sometimes be visible in the shot, any wobble or shake, however, is removed by the 360 cameras stabilization software. Heavy cameras such as the GoPro Fusion cannot be used with this extension pole, they are too heavy and cause too much of a curve in the stick.
If you will be mounting the Rylo 360 camera you will need to get a GoPro tripod adapter, I recommend the one by Smatree due to the fact it doesn't have the extreme curve that most similar GoPro tripod adapters have. When filming with 360 cameras keeping you camera exactly center over the extension pole is extremely important in order to have the pole invisible in the video.
Alternatively, you may want to take a look at the super long extension pole from Telesin. It is very similar to the Insta360 Extended selfie stick but comes in at only 106 inches. A tiny bit shorter but quite a bit cheaper. Long extension poles like this are one of those accessories you will not use every day but can really enhance your videos and photos from time to time and I think makes a perfect compliment to you 360 camera bag.
Insta360 Extension Pole: https://bit.ly/2ASFAEP
Telesin Extension Pole: https://amzn.to/2OoR0Ch
Smatree GoPro Mount: https://amzn.to/2KBBS29
Tripod Base: https://amzn.to/2nlQqtm
Rylo 360 Camera: https://amzn.to/2OPSWEG
Insta360 One Camera: https://amzn.to/2nlTDck