GoPro Selling $299 Refurbished Karma Drones | What Condition Are They In?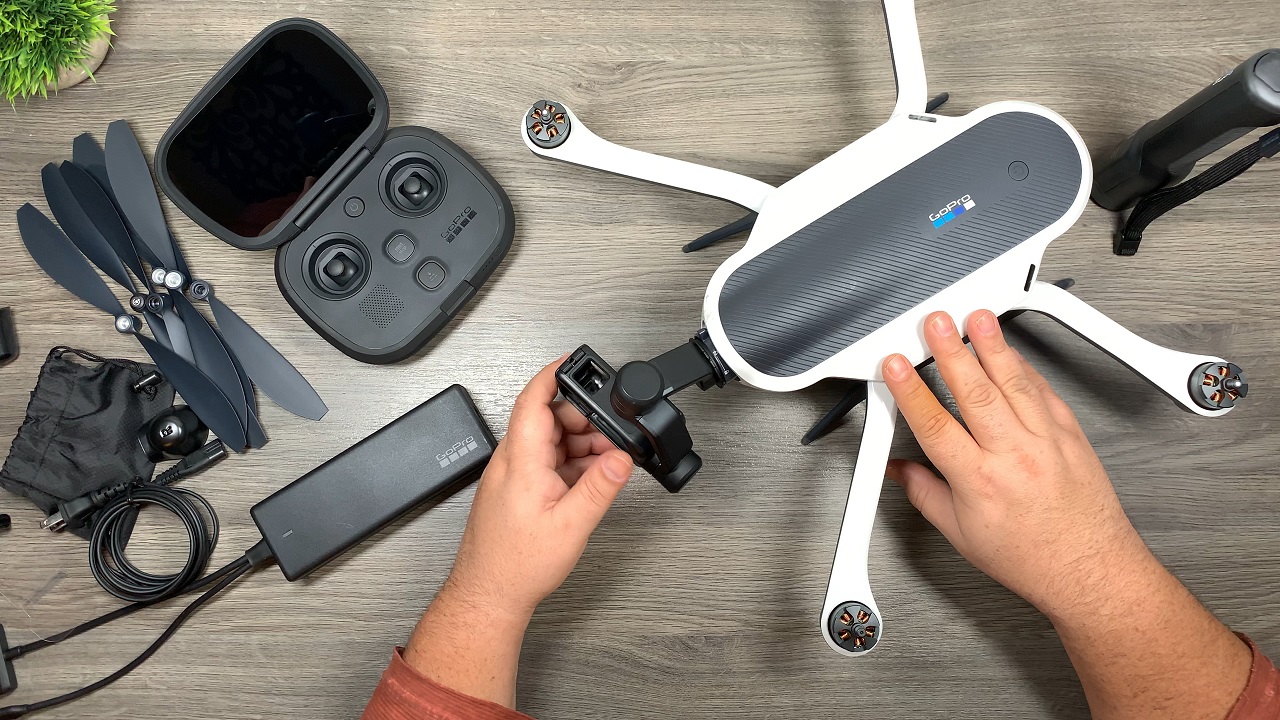 Right now GoPro has a sale on their refurbished Karma Drones which means you can pick up a complete Karma system for $299 U.S. minus the GoPro camera. The Karma is compatible with the Hero 5/6/7 Black. This is an amazing deal considering the Karma stabilizer is $299 by itself, at this rate you are basically getting the drone, controller, and accessories for free. I was very curious to see what condition a $299 refurbished karma drone would be in so I ordered on in so I could check them out. With refurbished units sometimes you never know what you are going to get, however, the GoPro website states that all refurbished Karma Drones are thoroughly tested and certified. They also state that the drones may have minor cosmetic flaws such as scratches or nicks.
Upon inspection of my refurbish Karma Drone I was quite surprised on the condition it was in, for the most part, everything looked brand new, a few minor marks on the plastic but I think that could just be from handling during the recertification testing. There was some sticky residue on the Karma body I think from maybe a sticker, perhaps identification and information that was attached to the unit when it was sent in to be refurbished.
Even though by today's standards the Karma is out of date and lacking many features such as obstacle avoidance, the Karma is a fun drone to fly and you can capture some amazing content with it. If you already own a Karma grabbing it at this price might be a good idea even if only for a backup or parts. Watch our YouTube video as we unbox and examine this $299 refurbished Karma Drone.
Refurbished Karma Drone: http://bit.ly/2ABnLrg
DJI Crystal Sky Waypoints 2.0 Firmware Update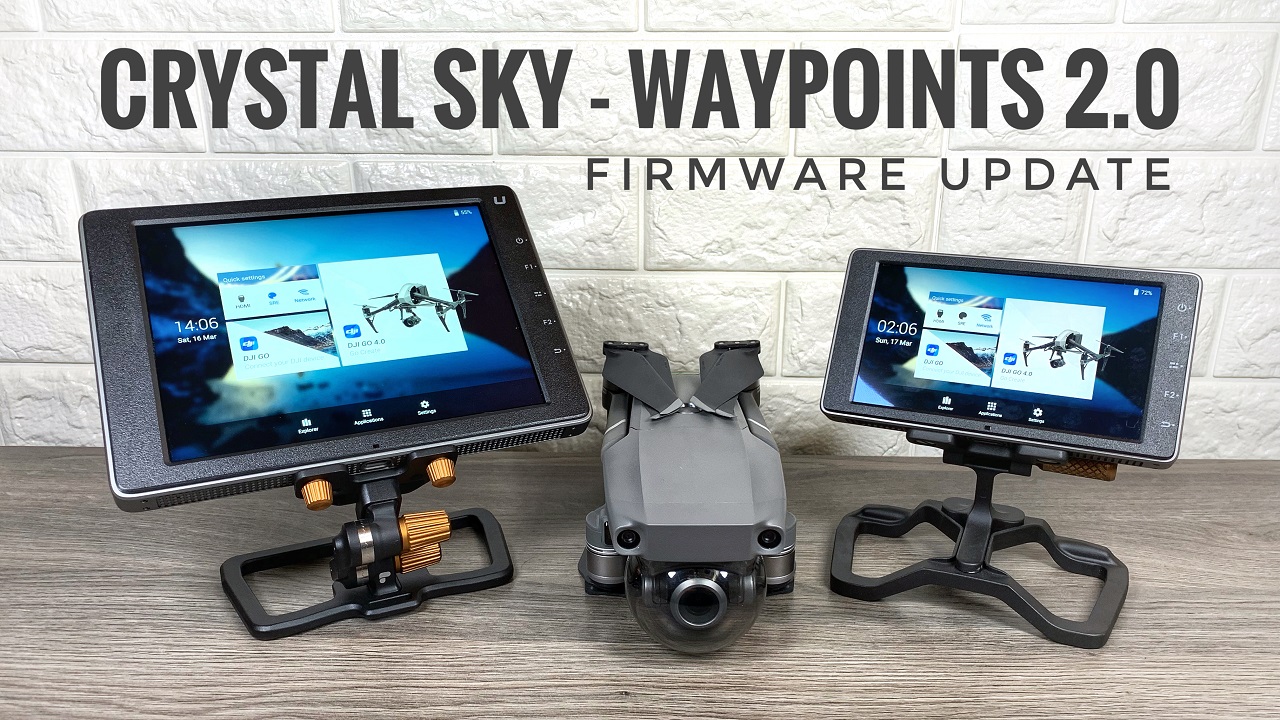 A few days ago DJI released a new firmware update for the Crystal Sky that brought support for waypoints 2.0. Many users of the Crystal Sky have been patiently waiting for this new feature that was first introduced for the Mavic 2 Pro and Zoom well over a month ago. Waypoints 2.0 has been available for smartphone or tablet uses and even owners of the new Smart Controller for quite some time, unfortunately, the Waypoints update for the DJI Go4 app was not available for Crystal Sky users until a few days ago and this did not sit well with many Crystal Sky owners.  When you pay premium prices for a high-end device such as the Crystal Sky you would think DJI would make updates for it a priority. This has been a common issue with Crystal Sky so far, hopefully going forward updates will be released in a more timely manner.
Waypoints 2.0 is a Go4 app update only, not a complete system update. To update your DJI Go4 app to get the new Waypoints 2.0 update simply launch DJI Go 4. Navigate to settings and click on "Check For Updates". You should then be prompted to install the new update. You can watch my video were I demonstrate Waypoints 2.0 running on the DJI Crystal Sky.
DJI Crystal Sky: http://bit.ly/2RYu9CX
Charging The DJI Smart Controller With A Power Bank While Flying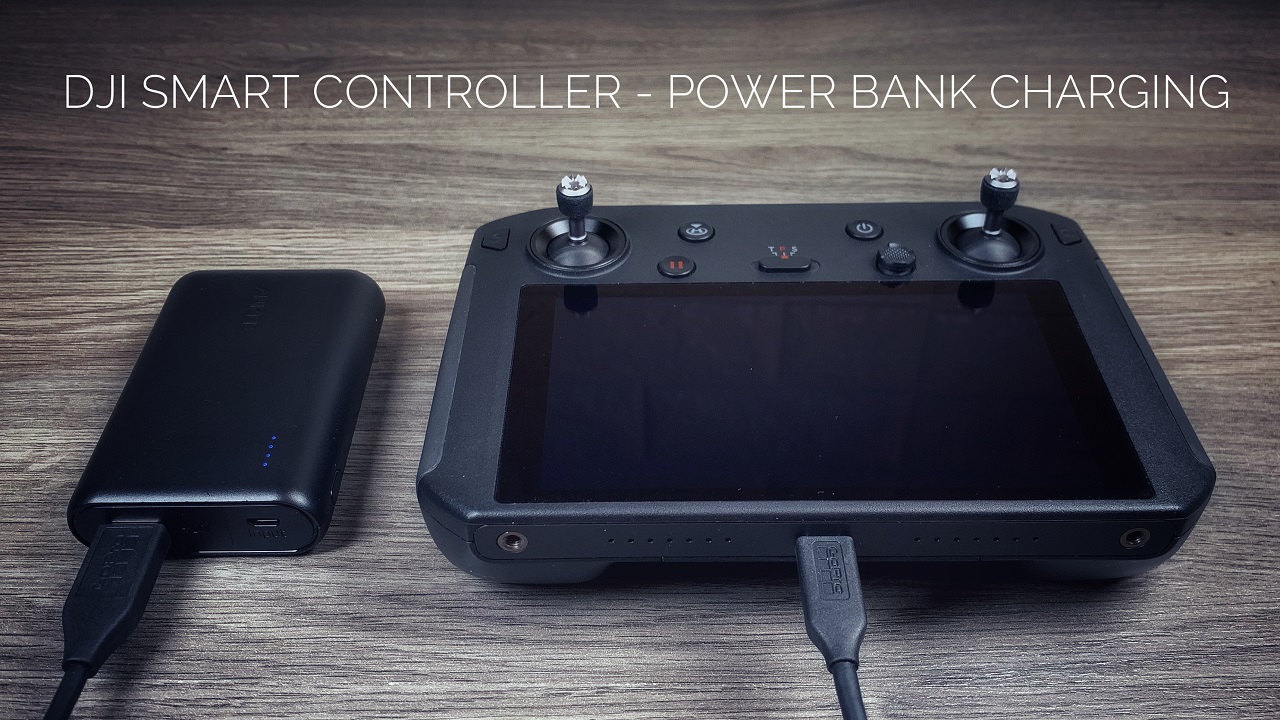 Here is a quick tip for those who have purchased the DJI Smart Controller. You can charge it via a power bank even while flying your drone. We have all done it, head out to fly and we have charged all our drone batteries only to arrive at our flight location to realize we forgot to charge the controller. Or perhaps you have been flying all day and your battery level on the controller is starting to get low but you want to get one more flight in. With The DJI Smart controller, you can plug a power bank into the bottom USB-C port and charge the remote even while you continue to fly. The Smart Controller supports fast charging with the stock charger, when charging via a power bank it will charge at a slower rate but enough to keep you flying or get you back up in the air. Using a small power bank such as the Anker 10,000 Mah with a 6′ charging cable allows you to conveniently place the power bank in your pocket while attached to your controller. During my unboxing video of the DJI Smart Controller, I even mention that DJI could potentially release a battery pack addon for the smart controller that connects to the bottom and would work in a similar fashion. You can watch me demonstrate charging the DJI Smart Controller with a power bank while I power on the DJI Mavic 2.
DJI Smart Controller: http://bit.ly/2FViHlU
Small Anker Power Bank: https://amzn.to/2u7P8FZ