How To Add GPS Data Gauges To Your GoPro Videos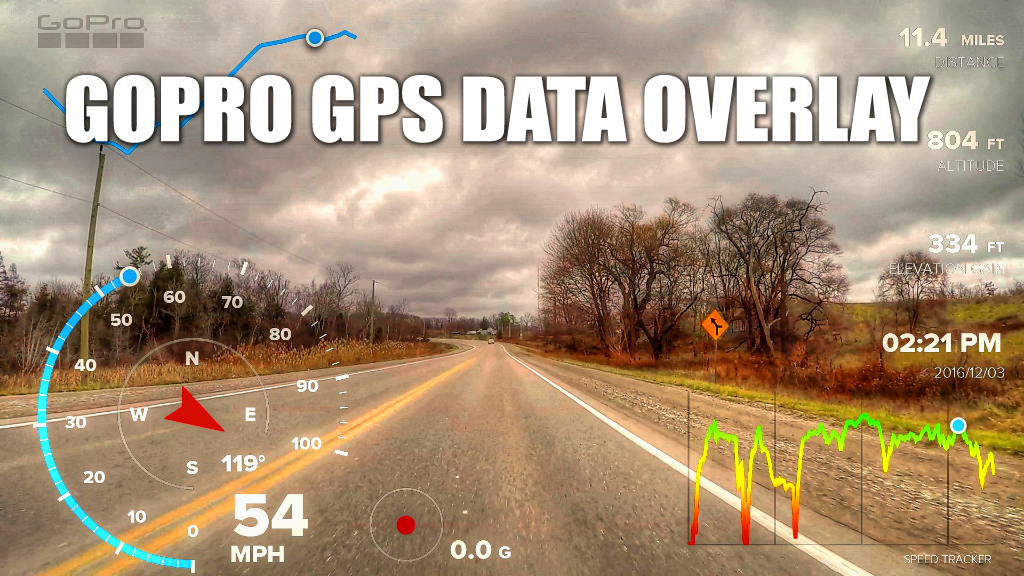 One of the brilliant new features of the GoPro Hero 5 Black is the ability to log GPS telemetry data within videos which can then be displayed over your videos in a visual form of various gauges. Some of the data you can overlay are speed, distance, g-force, altitude, elevation gain and time. All the gauges and data are customizable and can be resized or moved to different parts of the video. This is a great tool for skiing, dirt bike riding, mountain biking or just a nice drive with your car or motorcycle. This will even work on an airplane, you can track how fast the plane is moving and the distance it traveled.  In order to have your GoPro record all the telemetry data, you must enable GPS in the preferences menu.
Tutorial: How To Add GPS Data To Your GoPro Videos Using GoPro Quik
Step 1: Power on your GoPro and make sure you have enabled GPS in the preference menu. Wait until the GPS notification is lit up, this confirms that the GoPro has picked up a satellite. Once you confirm your GPS is connected you can proceed with recording your activity as normal.
Step 2: Once you have recorded your video we now need to transfer your video to your computer. It is best if you use the GoPro Quik desktop app to transfer, we will be using this software anyways to add the telemetry data to your video.
Step 3: Now that your video is transferred to the computer, it's now time to launch GoPro Quik if you have not already done so. At this point, you should locate your video in the media section of Quik. Once you have found the video you shot with GPS enabled, double-click it to open up the video for editing.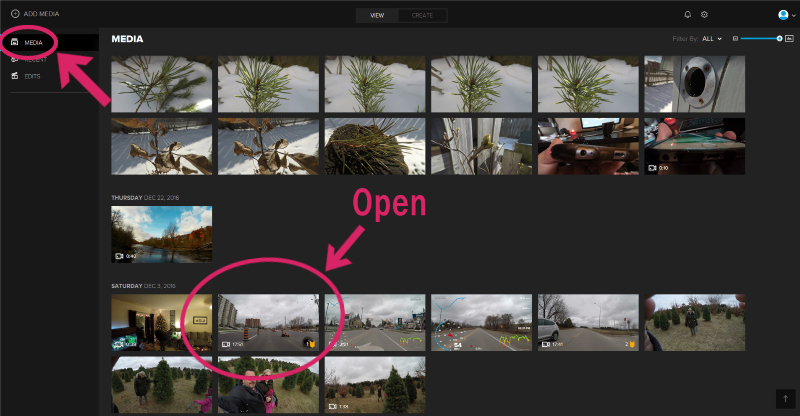 Step 4: Once your video has been selected we are now going to enable the GPS data overlay. At the bottom of the screen click on the icon that looks like a speedometer gauge. This will launch the GPS telemetry data options panel.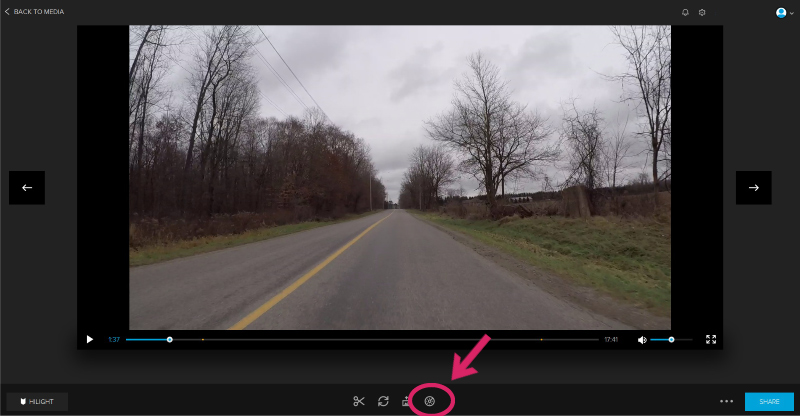 Step 5: The telemetry data options will pop up and here we can enable the specific gauges that we wish. You can select them all or just a few. Slide the toggles to the "on" position and when done click the save button.
Step 6: After clicking save you will be directed back to your video and you will notice all the new data gauges in your video. Every gauge can be customized you can move them to different parts of the screen. They can also be resized if you so wish.
Step 7: To save the video with the GPS data gauges you will now have to click on the scissor icon at the bottom. This will take us to a section where we can trim the clip and save it to our computer.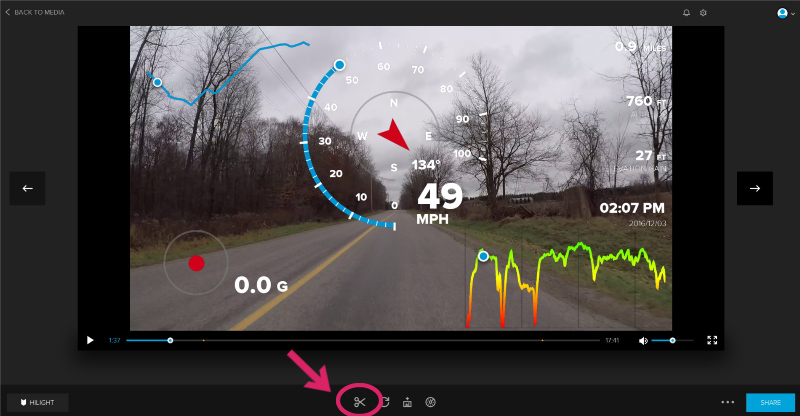 Step 8: Adjust the scrub bar handles to set the start point and end point of our GoPro GPS enabled video. When done click on the save button and the new GPS clip will be saved to your computer in the same location as the original video. The original video will not be modified, this creates a new clip with the GPS telemetry data.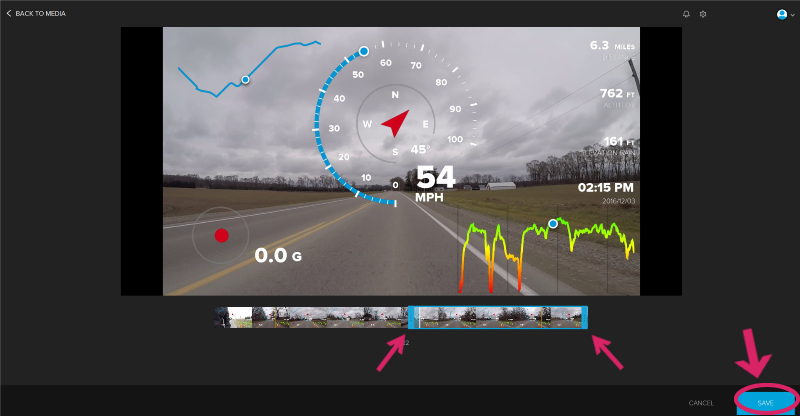 Tip: You can change from imperial to metric in the settings of the Quik App.
That is it, your GoPro Hero 5 Black videos now have GPS data gauges on them. I hope you found this tutorial on how to add GPS information to your GoPro videos helpful.
Adobe Premiere Rush CC | Walk-Through and Thoughts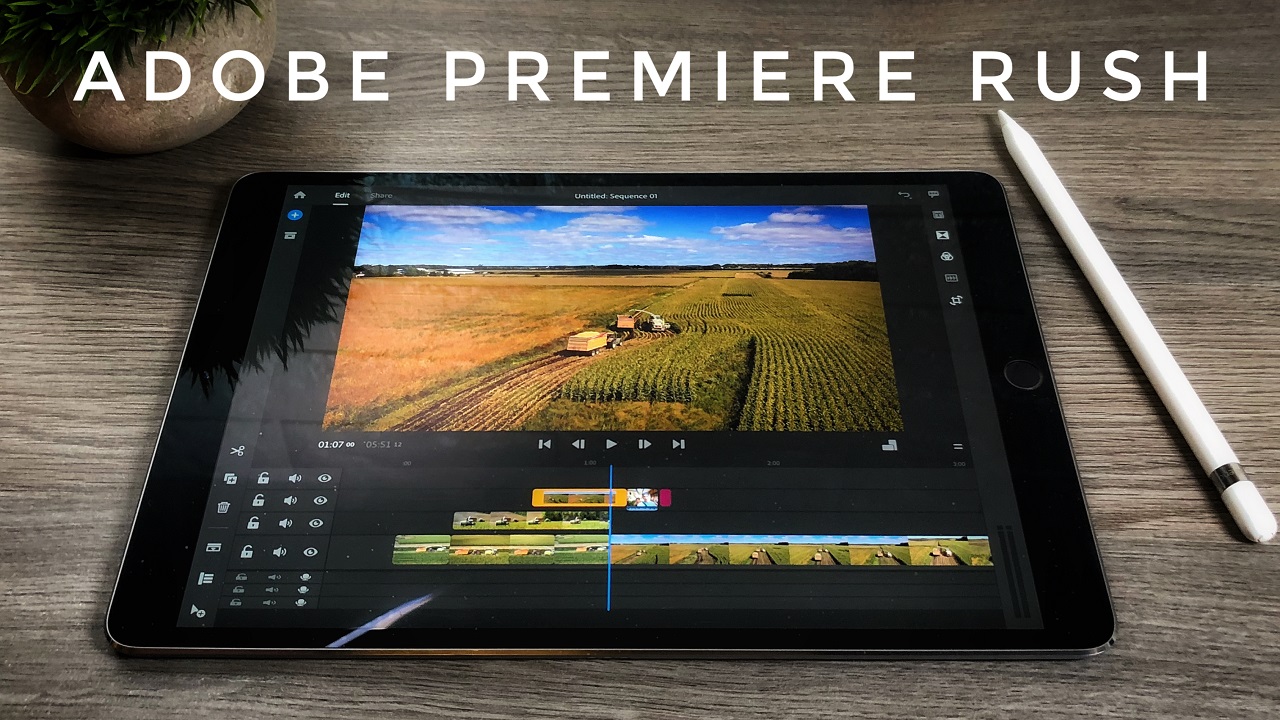 For the most part, Adobe is the leader when it comes to photo and video editing on a PC or laptop, however when it comes to mobile editing they have been dragging their heels allowing app's like Affinity Photo and LumaFushion to dominate mobile devices such as iPhones and iPads. With today's powerful tablets such as the iPad Pro, it is now possible to meet all your editing needs on these mobile devices. Last year I made the switch from editing all my YouTube, Drone and GoPro videos from a laptop to an iPad Pro and I haven't looked back. More and more people are making the switch and its about time that Adobe got into the mobile game.
A few months back Adobe announced a public beta of a new mobile editing app called Project Rush and was geared to YouTubers and mobile editors. I joined the beta program right away so I could get my hands on the new mobile editing app early and was quite impressed even early on in the beta testing. A few days ago Adobe finally launched this new mobile editing app with a new name called Adobe Premiere Rush CC, the CC refers to it being part of the creative cloud suite. Not only is this new mobile editing app compatible with iPhones and iPads, they even have a desktop version. This allows you to start editing on one device and finish on another.
Some notable features of Adobe Premiere CC is its capability of editing 4 tracks of video and 3 tracks of audio. This can be switched between a simple timeline and a multitrack editor. There are some really good tools for editing audio, but what I really like the most is its powerful titling tools. Adobe has included some really professional premade animated titles that look really good. All titles can be fully customized to suit any taste. Even though its early on I think that Adobe is headed in the right direction when it comes to usability and features. There is definitely some room for improvements when it comes to features as there is a huge gap between Adobe Premiere Pro and Rush. I am sure we will see that gap close as new features and updates are added over time. I do have to say I am really impressed with the interface of Rush, Adobe has done a great job at organizing the layout and it will seem very familiar for those who are accustom to Adobe products.
Now there are two big downfalls to Adobe Rush that will prevent me from even considering using it on a regular basis. The first is a lack of 4K exports. You can edit you 4K footage with no issues, but when it comes time to save the final video you can only export at a max resolution of 1080. This is ok for social media editing but there are those times you just want 4K. I hope to see this added in a future update. The second deal breaker for me is the fact that they are using a subscription model…I very much dislike renting software. Lumafusion has a one time fee of 20 dollars and you own it. With Adobe Premiere Rush you have to pay 10 bucks a month forever. Now it's not all bad if you already have a Premiere Pro monthly plan, Rush is included in it and some other plans they have. However in the meantime, you can still download it to evaluate it for yourself, you are just limited to how many exports you can do until you subscribe to the monthly plan.
Watch our YouTube video where we do a complete in-depth walkthrough of Adobe Premiere Rush and go over all the features.
How To Color Grade Your GoPro Footage In LumaFusion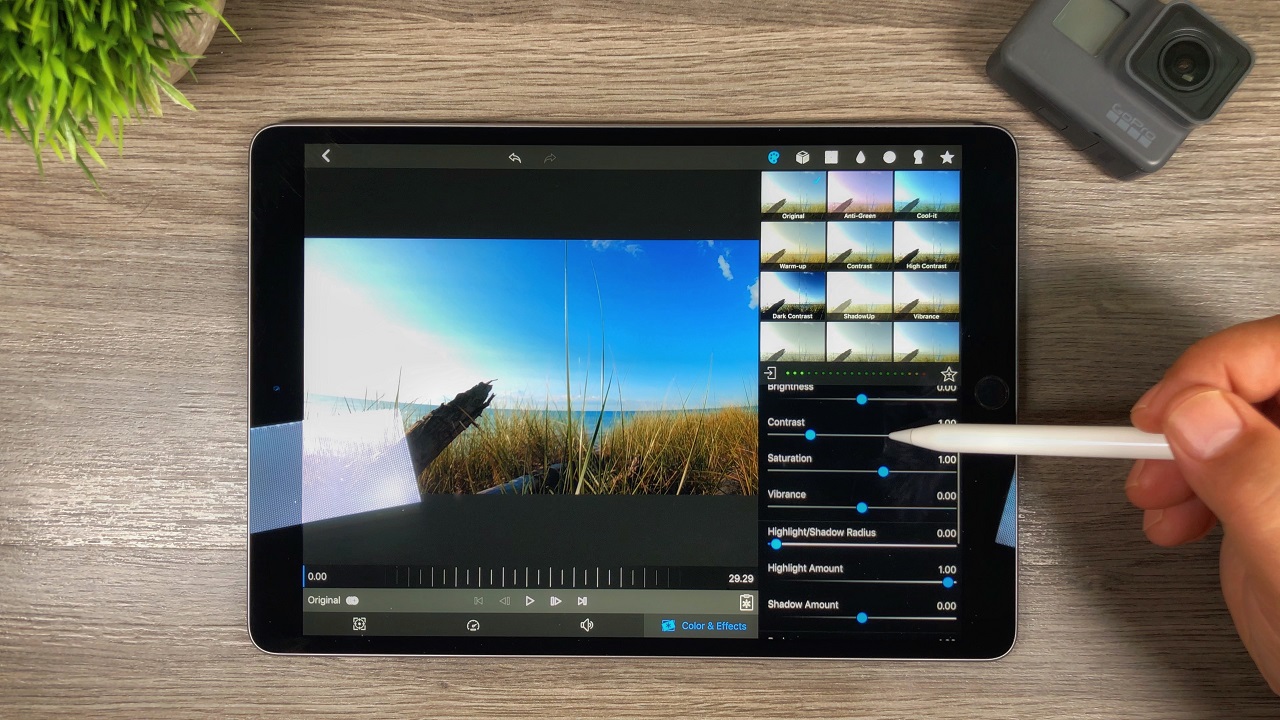 In this video tutorial, I show you how to easily color grade your GoPro footage both manually and with using GoPro Luts. When filming with a GoPro it does a really good job capturing stunning photos and video. The contrast and vibrancy of the content is good and ready to share. There are sometimes however you want to take your footage to the next level and do your own color grading.
If you decide to do your own color grading it is important to shoot in a flat color profile. GoPro offers two color profiles "GoPro Color" and "GoPro Flat. The flat profile basically has low contrast and low saturation thus allowing you to set your own levels in the grading room. You enable the flat color profile by enabling ProTune and selecting flat as the color option.
With today's powerful software and tools such as LumaFusion and the iPad Pro series, it is now possible to do professional level editing on your mobile devices, this includes the use of Luts.  Watch our video tutorial showing you just how easy it is to color grade your GoPro footage in LumaFusion on your iPad Pro. I go step by step to get you up and editing in no time. I show you two different methods of color grading and color correcting, both manually and how to import an use GoPro specific Luts by PolarPro.
The equipment I use for mobile editing.
10.5 iPad Pro: https://amzn.to/2JyLSJt
Apple Pencil: https://amzn.to/2JvJUt3
Apple Card Reader: https://amzn.to/2I4McQD
Wireless Hard Drive: https://amzn.to/2KeDWy5
Here is a screenshot sample of a video captured in GoPro Flat color profile and then after a GoPro Lut has been applied.