The Fastest Way To Transfer Media From Your DJI Spark To Your iPhone or iPad
In this post, we go over the fastest way to get your content off your DJI spark and on to your mobile device mainly your iPhone and iPad. It seems to be very common that many people who fly drones do all their editing and sharing via smartphones or tablets, and why not. Some of today's mobile devices are faster, easier to use and more powerful than some entry-level laptops or desktops. Then when you add in the convenience factor, it really is a logical choice. But getting your photos and videos from your DJI spark can be challenging to say the least. Transferring media the traditional way via the Sparks WiFi can be slow and cumbersome. However, there is a faster and more convenient way that has additional benefits besides just being faster.
Apple sells a card reader with a lightning connector that works with any iDevice with a lightning port. Most Micro SD memory cards that you will use with your DJI Spark comes with an SD adapter (see photos below) that allows you to plug in your Sparks memory card and upload the content via the card reader directly to your Camera Roll on your iPhone or iPad. The transfer rate is very fast, much faster than the traditional WiFi transfer when you connect your Spark to your mobile device. All media is transferred directly to your Camera Roll which makes accessing your content very easy and you can skip the step of having to load up your DJI GO 4 app. With the content transferred you can now edit in iMovie or perhaps a quick edit in Adobe Clips. You still have the option of loading the DJI Spark footage into the DJI video editor if you so desire.
Using this setup can come in extremely handy if you do a lot of camping or excursions and want to easily upload your content for sharing to social media. The other added benefit is you save battery power. Normal you have to turn on the Spark to transfer your footage and if you have a lot of content to move you know very well it's not hard to burn through an entire battery just to transfer the media. This can be a problem if you are not at home and want to conserve your battery power. Here is our YouTube video demonstrating this procedure.
Lightning Card Reader: http://amzn.to/2rPEGo2
DJI Spark Micro SD Card: http://amzn.to/2EsbtlU
DJI Spark (DJI Store) https://goo.gl/DvoqK1
DJI Spark (Amazon) http://amzn.to/2kgctzS
This method also works with many other drones and devices such as the Mavic Air, Mavic Pro, Phantom 4 series and most GoPro cameras.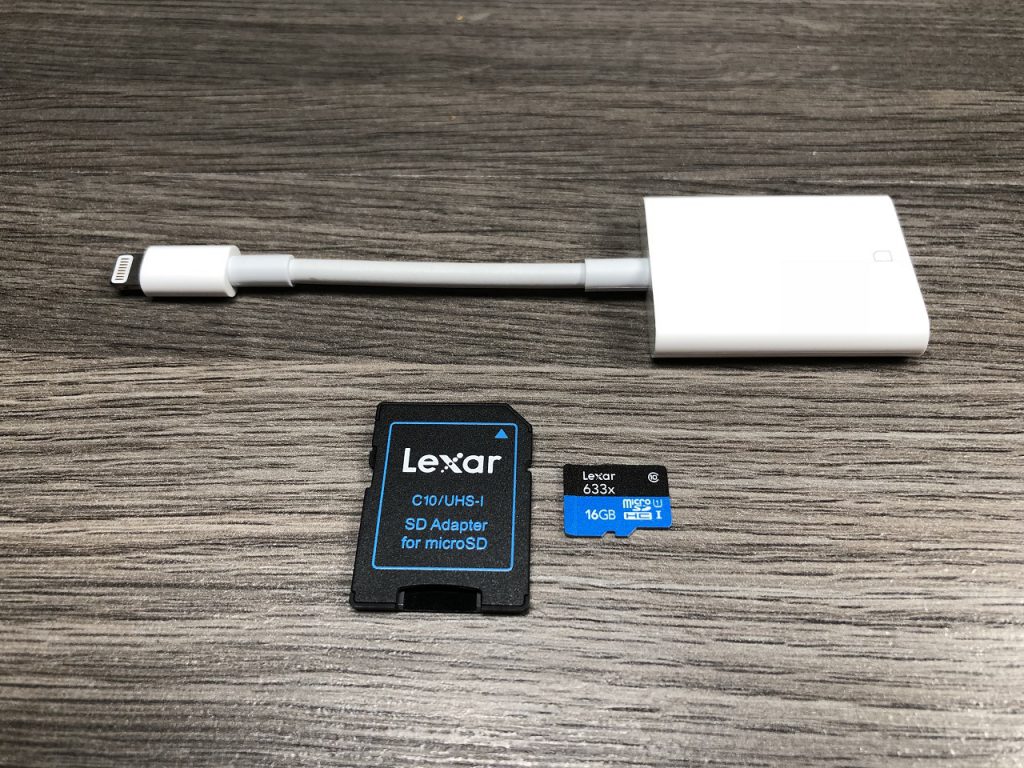 PolarPro Extension Remote Sticks Review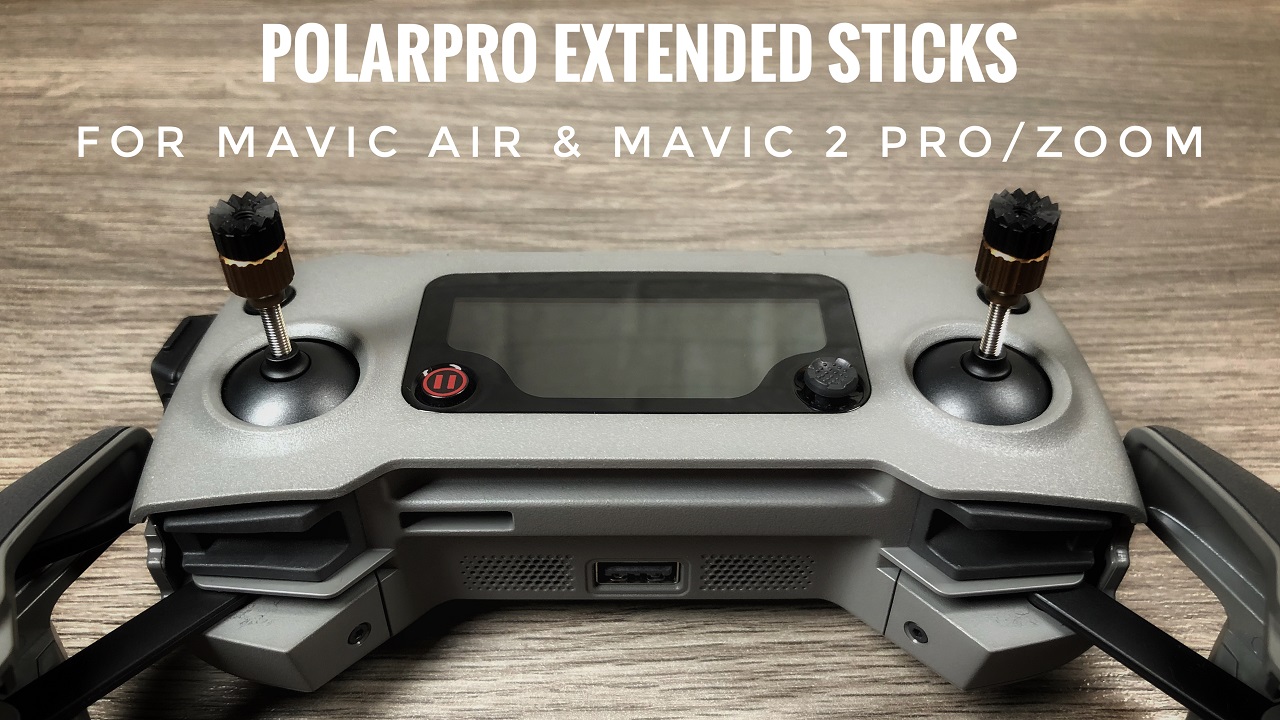 In this video review, we are taking a closer look at the remote extension sticks by PolarPro for the DJI Mavic Air and DJI Mavic 2 Pro/Zoom. When DJI introduced the original Mavic Pro they also introduced its new compact remote. In order to keep the remote small and portable, the control sticks were designed a little shorter than traditional remote sticks. This also rang true when DJI launched the DJI Spark, it also had a small remote and remote sticks. This became the new standard for DJI's portable drones. When DJI Released the Mavic Air and the Mavic 2 Pro/Zoom they stuck to the smaller remote sticks even though they could now be removed for even easier packing, this is most likely due to the fact that users are now accustomed to the shorter style remote sticks.
The problem with a shorter stick is that it does not give you the fine control as a longer stick, think back to science class and what you learned about levers. PolarPro has released an ingenious new stick for the Mavic 2 Pro/Zoom and Mavic air. This new stick comes in the same size as the stock sticks from DJI but have the added feature of extending from .75 inch to 1.25 inches. This allows you to set the length to what you feel is best for you. When the sticks are collapsed they are the exact size of the original remote sicks and thus will stow away in the Mavic Air or Mavic 2 Pro/Zoom remote.
This is a great product for those who need nice precision controls when filming very specific shots with their DJI Drones. Watch our video review to see the PolarPro DJI Mavic Air/Mavic 2 remote extension sticks in action.
Remote Extension Sticks: https://amzn.to/2Sqb8qw
Easiest Way To Discharge DJI Drone Batteries Before A Flight Or Storage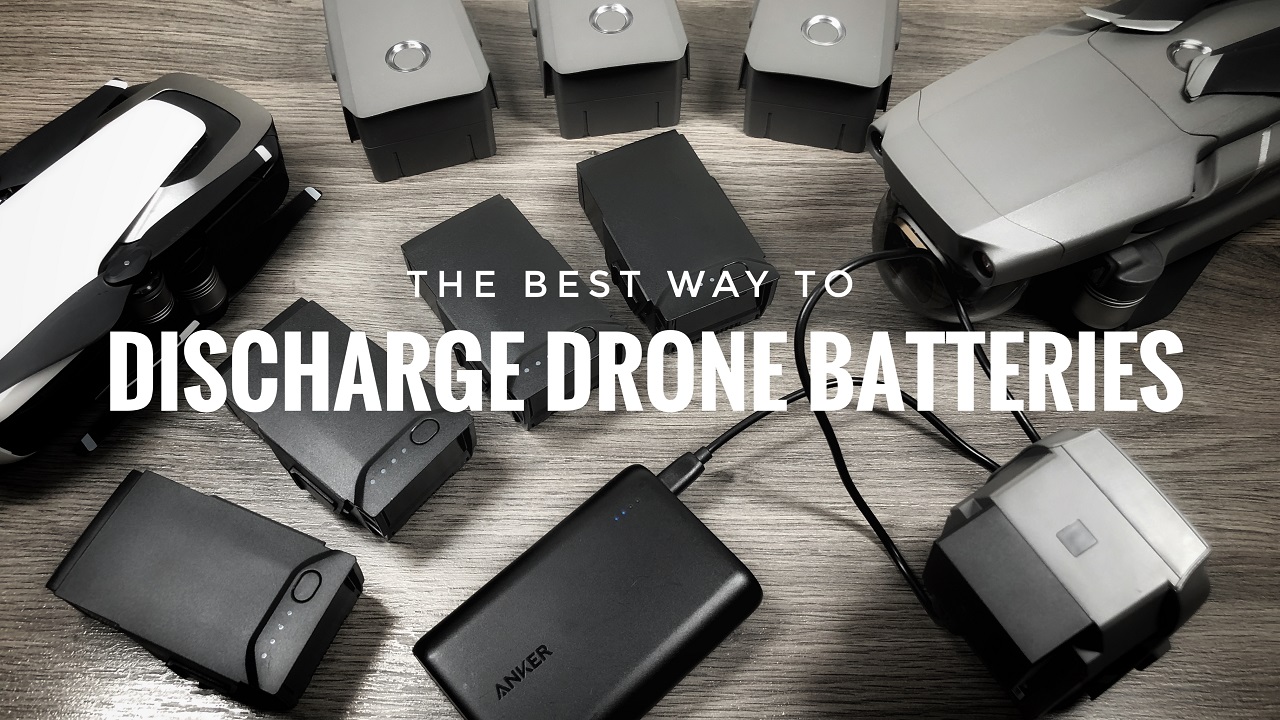 One nice feature of DJI intelligent drone batteries is the fact that they will self-discharge after a predetermined amount of time that can be set via the DJI Go 4 app. Storing a lipo battery at full charge can damage it over time and that is why DJI included this feature in it intelligent drone batteries. The discharge, however, can take several days and what if you have a last minute flight and you need to discharge your batteries quickly. Some airline around the world requires lipo batteries be drained before you enter the aircraft. Personally, I have never been asked to show my batteries are discharged before a flight but I do know of people who have been asked to show every battery. It's better to be safe than sorry when traveling on a plane to avoid any unwanted hassle.
My method of discharging DJI Drone batteries such as the Mavic Air, Mavic Pro, Mavic 2 Pro/Zoom and the Phantom 4 Series is to use the Battery to power bank adapter. This adapter is included in the fly more kits for each drone and can also be purchased separately. The adapter essentially turns your drone battery into a power bank that can be used to charge devices such as smartphone and tablets. To discharge your DJI Drone battery quickly simple fit the adapter on your battery and charge up any devices that needs charging. Your drone batteries will be quickly and safely discharged using this technique. Now one problem using this method that can come up is if you own many drone batteries you may run out of devices to charge before you drone batteries are all empty. In this situation what you can do is plug your drone battery into a traditional power bank. Essentially you are just moving the power from your drone battery to your power bank. This works great considering power banks tend to have high capacities and can take quite a bit of juice.
Using this method is better than other methods such as letting the motors run on the aircraft until the batteries are drained. In my opinion, this puts unnecessary wear on your aircrafts motors.
You can order battery power bank adaptors here if you do not own one already.
Mavic Air Adapter (DJI Store) http://bit.ly/2yv7Utc
Mavic 2 Pro/Zoom Adapter (DJI Store) http://bit.ly/2Al6frG
Mavic Pro/Platinum Adapter (DJI Store) http://bit.ly/2ySZxqX
Phantom 4 Series Adapter (DJI Store) http://bit.ly/2yS7mNx
You can watch our YouTube video demonstrating this technique of discharging DJI drone batteries for travel and flights. A good resource for those who are wondering how to travel with a drone.