How To Move/Copy Media On DJI Smart Controller To Micro SD Card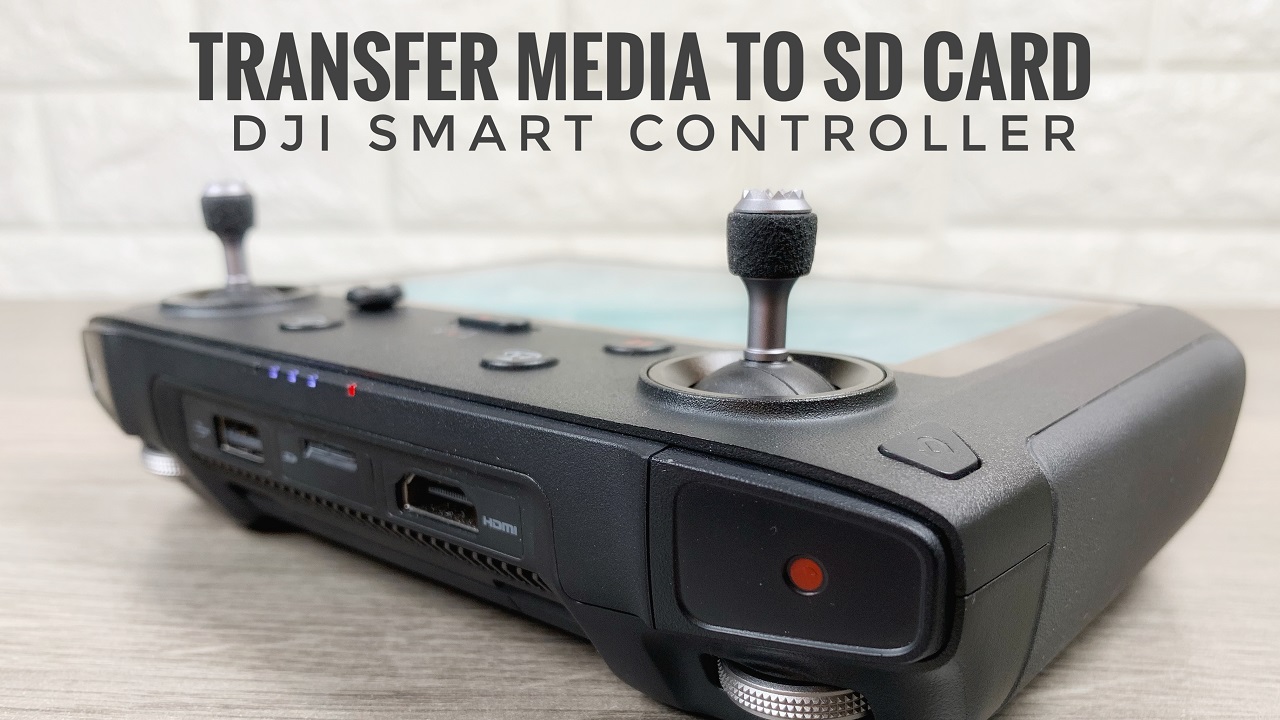 The DJI Smart Controller is a fantastic piece of hardware and one of its features is a built-in memory card slot alongside its built-in 8 GB of storage. If you have drone footage or screen recordings/captures saved to the internal memory it is quite an easy task to move or copy them to the external memory card slot. This YouTube video shows you how to move your media from the internal storage of the DJI Smart Controller to the memory card.
DJI Smart Controller: http://bit.ly/2FViHlU
How to transfer or copy media from internal storage of the DJI Smart Controller to the micro sd memory card slot.
Charging The DJI Smart Controller With A Power Bank While Flying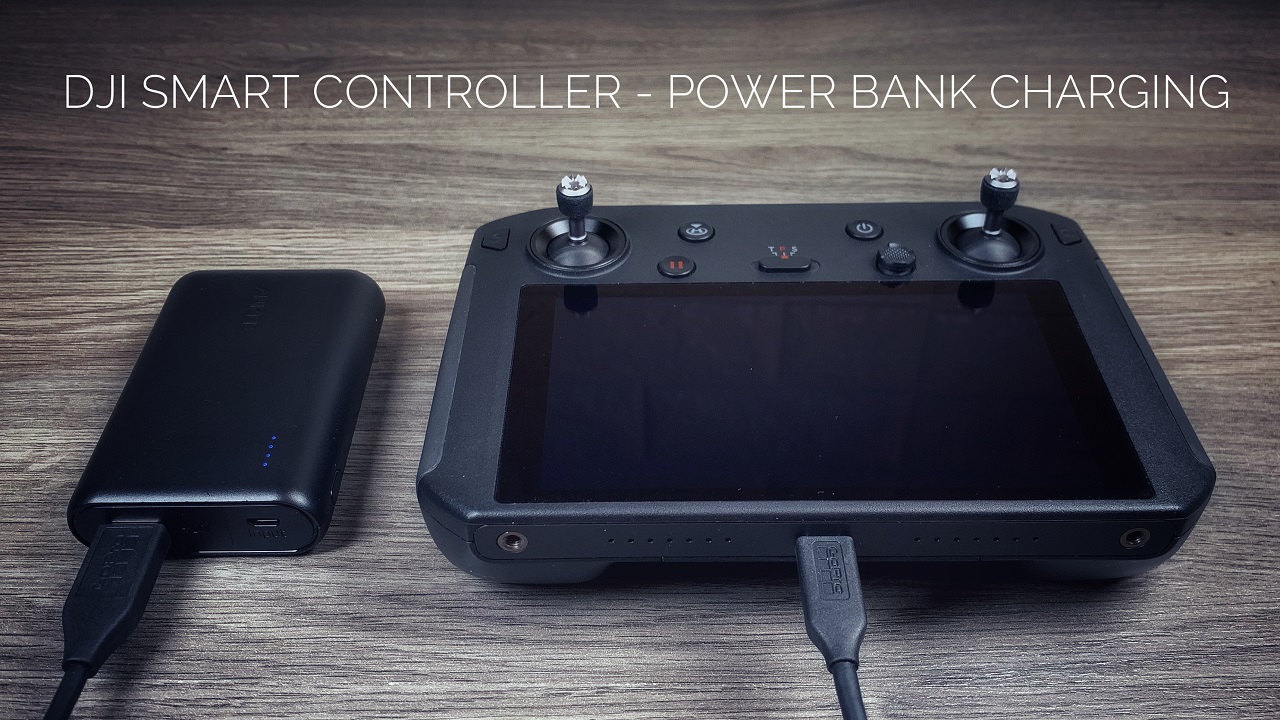 Here is a quick tip for those who have purchased the DJI Smart Controller. You can charge it via a power bank even while flying your drone. We have all done it, head out to fly and we have charged all our drone batteries only to arrive at our flight location to realize we forgot to charge the controller. Or perhaps you have been flying all day and your battery level on the controller is starting to get low but you want to get one more flight in. With The DJI Smart controller, you can plug a power bank into the bottom USB-C port and charge the remote even while you continue to fly. The Smart Controller supports fast charging with the stock charger, when charging via a power bank it will charge at a slower rate but enough to keep you flying or get you back up in the air. Using a small power bank such as the Anker 10,000 Mah with a 6′ charging cable allows you to conveniently place the power bank in your pocket while attached to your controller. During my unboxing video of the DJI Smart Controller, I even mention that DJI could potentially release a battery pack addon for the smart controller that connects to the bottom and would work in a similar fashion. You can watch me demonstrate charging the DJI Smart Controller with a power bank while I power on the DJI Mavic 2.
DJI Smart Controller: http://bit.ly/2FViHlU
Small Anker Power Bank: https://amzn.to/2u7P8FZ
Smatree Portable Power Station For Mavic 2 Series Drones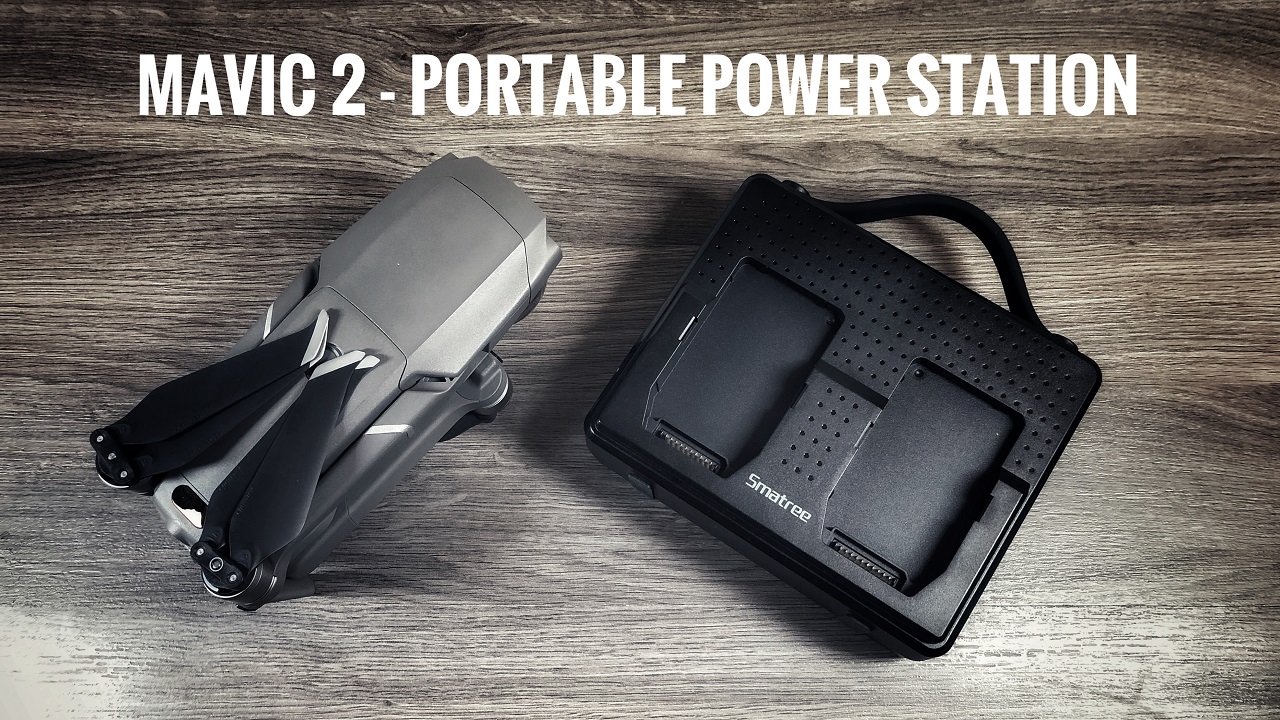 Smatree makes these portable power stations for most of the DJI consumer drone lineup including the Tello, Spark, Mavic Pro, Mavic Air and now they have a version for the Mavic 2 series both the Mavic 2 Pro and Mavic 2 Zoom. Essentially these portable power stations are large power banks that have the added bonus of slots for plugging in your drone batteries. The Smatree Portable Power Station for the Mavic 2 Pro has two slots in which you can charge batteries. The charger will charge two batteries simultaneously in about 1 hour and 15 minutes from empty. This is nice as it is even faster than using the stock charging hub that comes with the DJI Mavic 2 drones fly more kit. On a full charge, you can recharge 3 to 5 Mavic 2 batteries while away from tradition power. Due to the secure locking mechanism, you can even recharge your batteries while in a backpack while you are on the go. This portable charger is perfect for adventurers, hikers and for those who love to camp, you don't have to worry about being off the power grid. The Portable Power Station also has a USB-A port that can be used to charge the Mavic 2 remote, smartphone or tablet. An all in one solution to keep you powered up and flying. One thing to note, to recharge the portable power station you must use the charger that comes with the Mavic 2 as no charger is included in the box. Personally, I like that they did it this way when traveling it means you only have to bring one charger with you.
I own all the Smartree portable power stations and highly recommend them. You can watch my video review below.
Mavic 2 Pro/Zoom Charging Station: https://amzn.to/2CRDFiK
Mavic Air Charging Station: https://amzn.to/2C7N9oK
Spark Charging Station: https://amzn.to/2Rw72PT
Tello Charging Station: https://amzn.to/2CTTAgB
Mavic Pro Charging Station: https://amzn.to/2R8VbaY